nubia Red Magic 7 Pro review
GSMArena Team, 20 April 2022.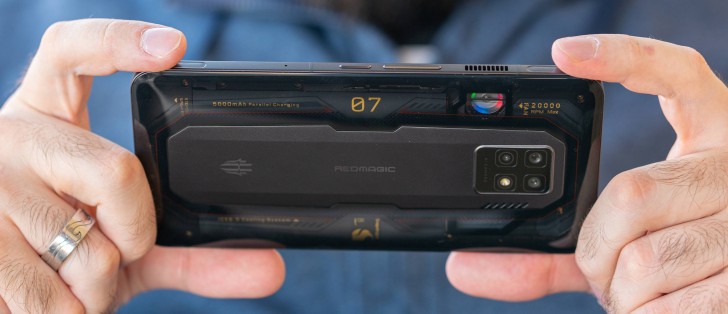 Design and ergonomics
The Red Magic 7 Pro has much of the same design with just a few key differences. For instance, the display is officially confirmed to be protected by Gorilla Glass 5, and the camera island on the back has a different shape. Oh, and the front has a slimmer top bezel because of the UD camera, but more on that later.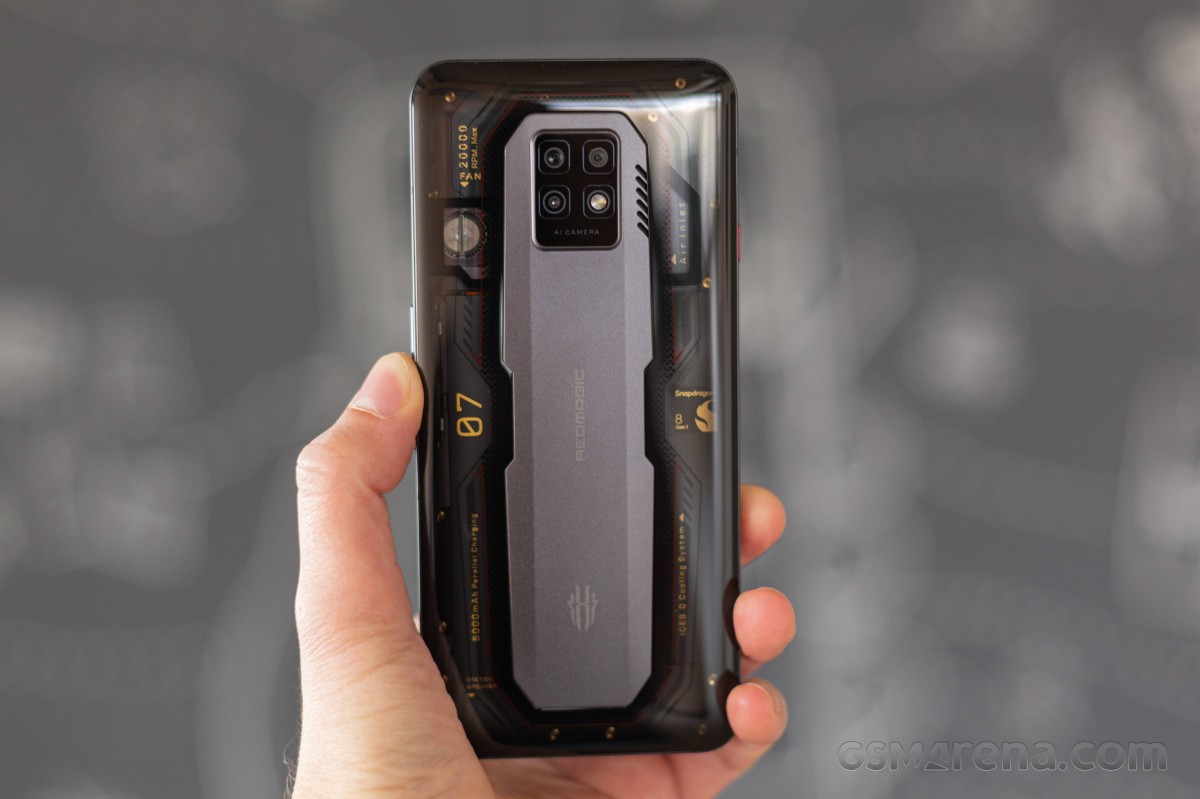 The camera bump on the back takes a square-ish shape with the cameras, and the LED flash in a square formation for the sake of symmetry. The camera module sits on a brushed metal plate surrounded by a glass cover. We once again received the Supernova paint job, which is practically a semi-transparent back. You can see where the chipset, the memory chips are and, of course, the iconic fan-cooled system.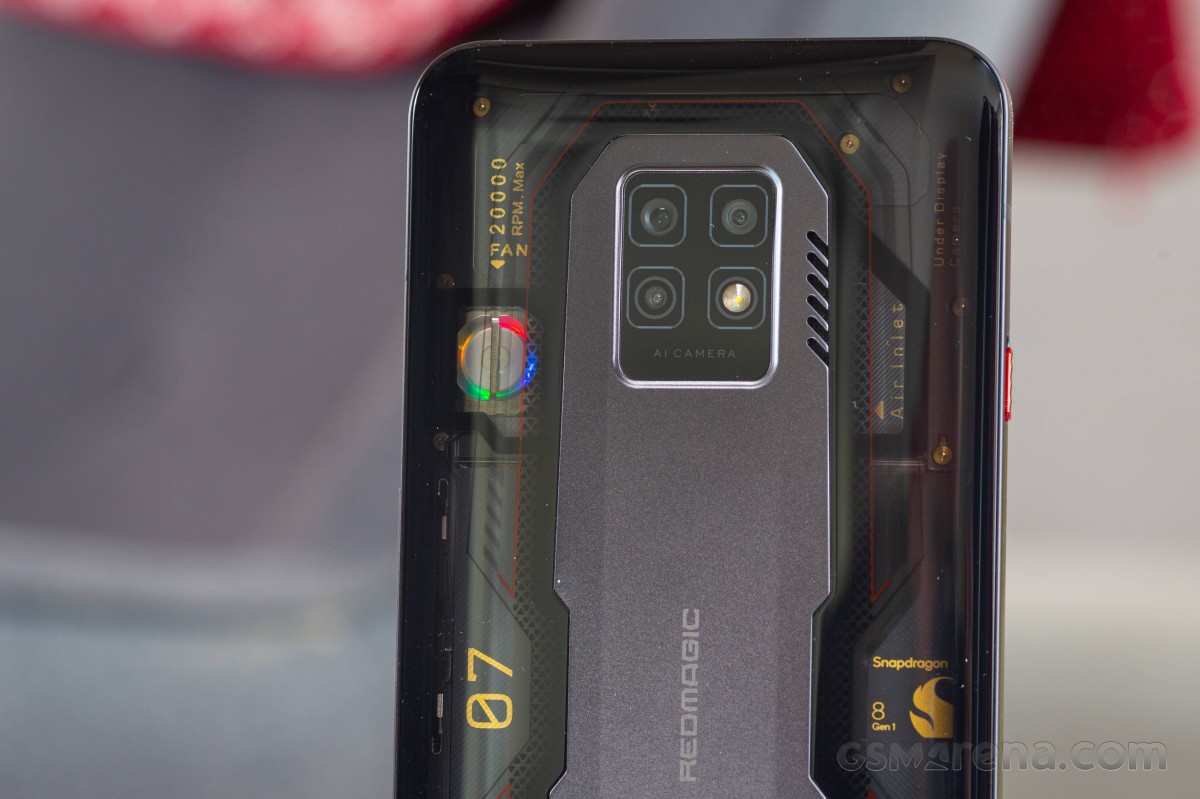 The cooling fan has an RGB LED lighting showing through the glass and drawing air from the back grille that cuts in the metal plate. The exhaust vent is placed right next to the fan itself. Interestingly enough, the vanilla Red Magic 7 had an extra grille on the left side of the frame. Now there's only the gaming mode mechanical switch.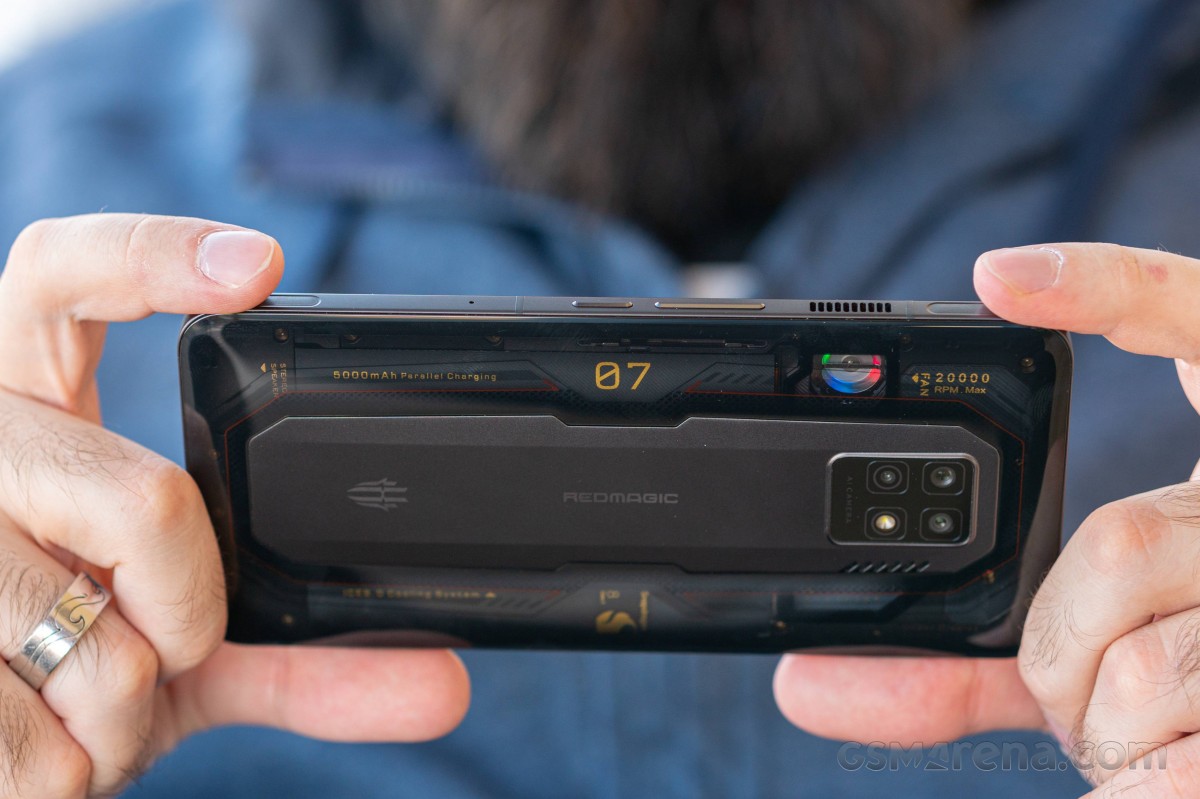 Speaking of, we have a flat anodized aluminum frame with the touch-sensitive shoulder trigger on the right side along with the power button and the volume rocker. The bottom accommodates the SIM card tray (no microSD slot), one of the speaker grilles and the USB-C connector. The top side of the frame has the 3.5mm audio jack and the second opening for the other loudspeaker.
Unlike the standard 7, the Pro has a dedicated grille for the other loudspeaker, supposedly because of the top bezel. Since there's no need for a thick bezel to house a selfie camera, the top frame of the display has only the earpiece opening to hold. This leaves the bottom bezel a bit thicker-looking but goes well with the side ones.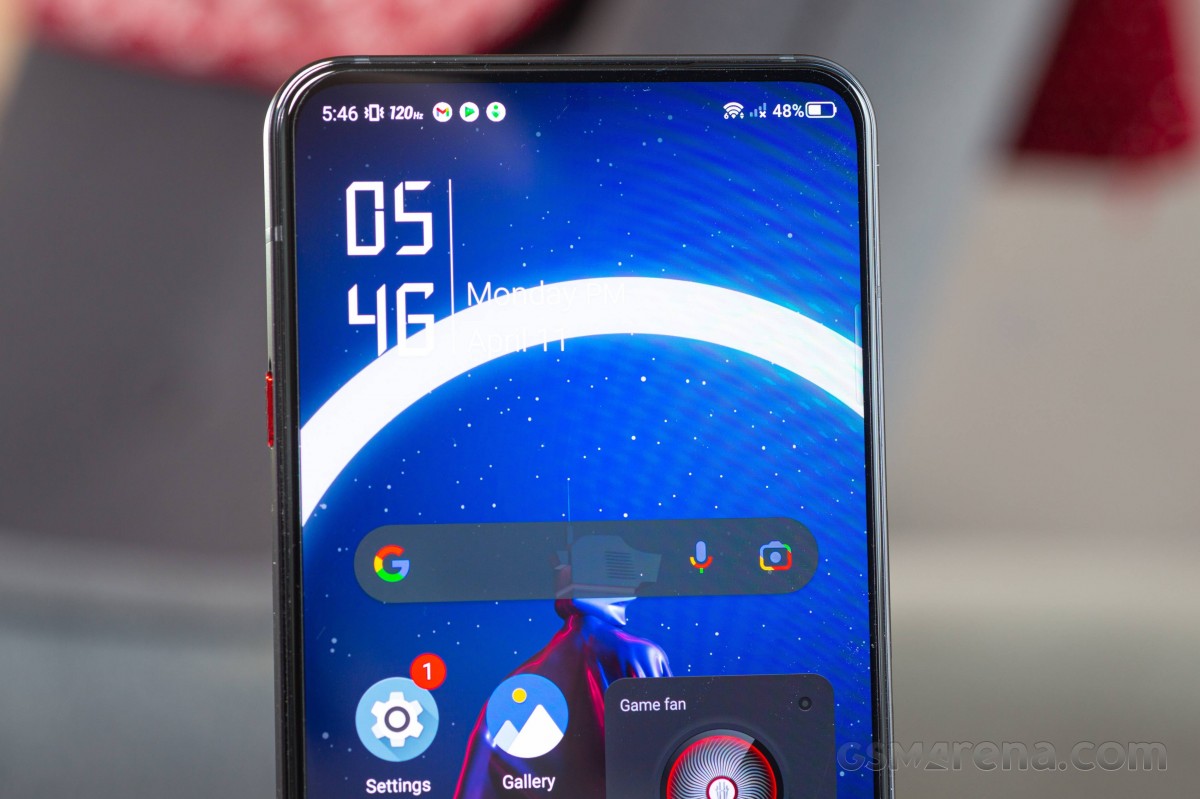 This change might not be such a good idea because you want a bit thicker top and bottom bezels on a gaming smartphone to avoid any mistouches when holding the device in landscape orientation. Also, the side metal frame is now completely flat, and it's hard to feel the shoulder triggers. The vanilla had deeper grooves helping with that.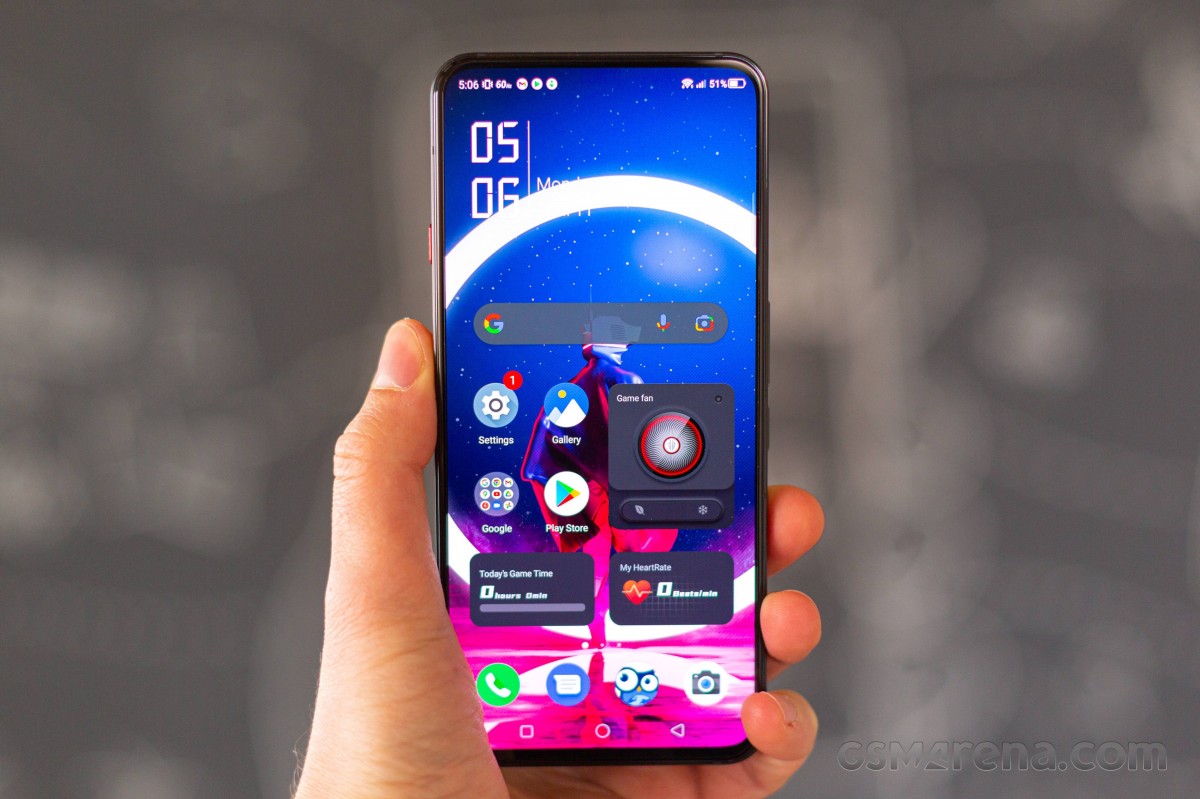 The slightly curvy back is rather comfortable to hold, but still slippery. And the added weight and thickness over the proper 7, makes the Pro even more unwieldy. It's a 6.8-inch smartphone tipping the scale at 235g while the profile measures exactly 10mm. It's been a while since we've held a 10mm handset.
Anonymous
28 Dec 2022
I@H
COD is just 90 FPS and I think all gaming phone can access this
Crystalhunfan
10 Sep 2022
3iC
Omg thats not good I have an Alcatel