Nubia Z11 review: Work hard, play hard
Work hard, play hard
GSMArena team, 14 October 2016.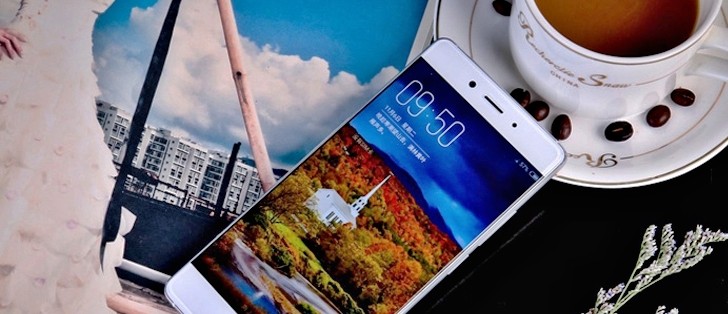 Image gallery
The image gallery is also pretty straightforward. You get a Photos tab with a timeline of all your shots and a Gallery one, for organizing things. Again, Nubia used to have Neoshare integration as well for partaking in the company's online network. Sadly, it is missing this time around.
The gallery has some fun editing options that allow you to create collages from multiple images or apply filters, stickers and more.
Music player
The music player has sadly went the way of most other Nubia apps and the Online playback feature is now gone. The rest of the features are mostly standard but the UI is quite polished.
The player will also automatically look for lyrics to display while playing the track, though it failed to find the words to some very popular tracks. This is likely a regional issue, rather than a small lyrics library.
By the way, the Z11 has a 24-bit/192kHz audio DAC, so quality does not disappoint. There is also a Dolby ATMOS branded audio equalizer on board. It should cater well to most every audiophile out there.
Bear in mind, however, that some part of the phone's equalizers seem to be always on. It could be a bug with our unit, but this is the reason we didn't manage to properly test the quality of the output.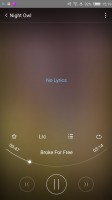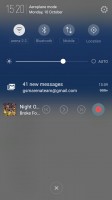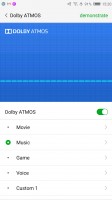 Lyrics • Player notification controls • Dolby ATMOS
Video player
The Video player is fairly simple in terms of UI but very capable. Videos up to 4K resolution are supported with the AVC (H.264) codec, HEVC (H.256) also works. AC3 is also supported to some extent, but 640 kbps seem to be about as much as it can handle. Things like TrueHD 7.1 and Loseless ATMOS are definitely a no go.
It lacks subtitle support. You can, however view the video in a small floating window and there is a quick toggle between the hardware and software decoder.
Other apps
As already mentioned, Nubia UI has undergone some "spring cleaning". While we already mentioned some arguably useful features that got axed in the process, overall it is comforting to see so few "Tools" out of the box. If nothing else, the battery should be happier this way.
You get a neat folder full of Google's own Android goodies. This includes, Chrome, Gmail, Maps, YouTube, Drive, Play Music, Hangouts, Photos and the Google app itself.
Beyond that, you also get a nifty sound recorder, calculator and Flashlight, as well as quick shortcuts to the System Update and Edge gestures settings menus.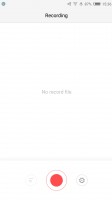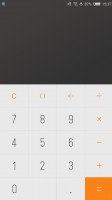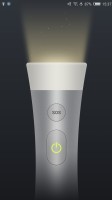 Recorder • Calculator • Flashlight
Beyond that, you also get a few other standard features, like a calendar, clock and NotePad app. All look quite polished.
There is also a pretty powerful File browser on board and you get a whole separate app to handle screen casting via Miracast.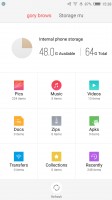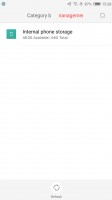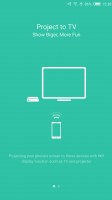 File manager • File manager • Miracast server
Of course, you are going to need a browser as well and Nubia has you covered with a custom one. It is pretty barebone, but still gets the job done. Plus, you get bandwidth management. Then again, Chrome is also waiting right there, to cover all your online needs.
What are the features missing in international rom? does it has French language as it is not sold in France? thank you.
A great good looking and with good performance however white a poor international rom in comparison with the Chinese rom. If zte will put an effort in bringing to the international rom theme features like in Chinese rom it would make it an awesome...