ZTE Nubia Z17 review: Driven by ambition
Driven by ambition
GSMArena Team, 13 July 2017.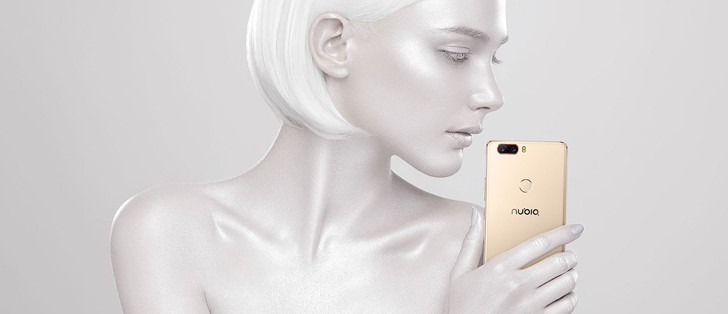 Telephony and loudspeaker
The phonebook is fairly standard, a part of the same multi-tabbed app as the dialer. You can assign personal ringtones for each contact and scan a business card to quickly add a new contact. Since there are no Google Play services (on this Chinese version) you can't count on getting your phonebook synced with the initial setup.
The final tab of this app is titled "Yellow Page." That includes local listings, complete with search. It is in Chinese only and is a pretty common feature for this local market. Sadly, we couldn't really try it out.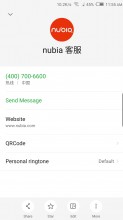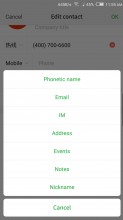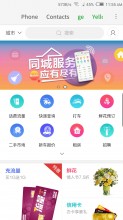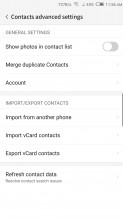 Phone app, contacts and Yellow Pages
The dialer shows your recent calls with the keypad on top (which can be hidden to make more room for the call log). Smart dialing is enabled - that is you can quickly search your contacts by typing - but the phone also pulls numbers for various shops and businesses from the Internet. The Info button next to each number shows more about that business.
Popping two SIM cards into the Z17 also gives you the appropriate options, like a second call button.
In our loudspeaker test, the Nubia Z17 only managed to score an "Average" mark. Granted, it is only a single point short from the "Good", but we still wouldn't count on catching all of your calls in loud environments. Plus, with a single speaker, it can't really come anywhere close to the impressive experience the ZTE Axon 7 delivers.
| | | | | |
| --- | --- | --- | --- | --- |
| Speakerphone test | Voice, dB | Pink noise/ Music, dB | Ringing phone, dB | Overall score |
| HTC 10 (Theater mode) | 61.9 | 66.0 | 62.1 | Below Average |
| Sony Xperia XZ | 61.6 | 65.5 | 67.6 | Below Average |
| Xiaomi Mi 5s Plus | 65.0 | 68.2 | 70.8 | Average |
| HTC 10 (Music mode) | 63.1 | 66.7 | 74.3 | Average |
| nubia Z11 | 64.3 | 70.7 | 71.2 | Average |
| nubia Z17 | 62.1 | 71.2 | 73.8 | Average |
| Xiaomi Mi Note 2 | 63.4 | 68.6 | 76.4 | Good |
| Samsung Galaxy S7 | 69.5 | 69.3 | 71.1 | Good |
| LG G6 | 66.8 | 68.8 | 74.5 | Good |
| Samsung Galaxy S7 edge | 70.0 | 69.1 | 71.8 | Good |
| LG V20 | 68.2 | 68.6 | 80.9 | Good |
| Xiaomi Mi 6 | 66.1 | 69.0 | 84.1 | Very Good |
| OnePlus 5 | 69.2 | 72.9 | 77.5 | Very Good |
| HTC U Ultra (Theater) | 67.3 | 73.1 | 80.6 | Very Good |
| HTC U Ultra (Music) | 61.7 | 73.1 | 86.7 | Very Good |
| ZTE Axon 7 | 66.4 | 72.2 | 84.1 | Very Good |
Text input
Just like the Nubia Z11 and the Z9 before it, the Z17 relies on the Android AOSP keyboard by default. It has come a long way and is actually pretty decent. Nubia used to bundle TouchPal as well. However, it now seems to have its own custom solution.
It is clearly geared towards Chinese input and has the according layouts and writing recognition. It also comes bundled with voice typing and emojis. It still features Latin characters, so it can technically be used in a Western setting as well.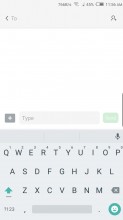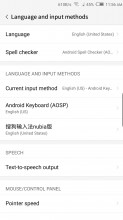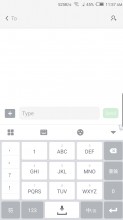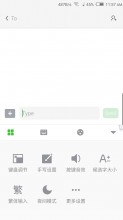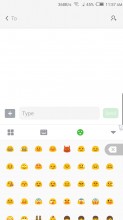 AOSP keyboard • Nubia custom keyboard
Messaging
Like the dialer, the messaging app lets you easily send a message from either SIM card. Once you open a message thread you also get a clear indication of which SIM card received a given text too. The app itself looks like it belongs on iOS; it has a fairly clean UI but it's functional.
Oddly enough, it features a second dedicated tab for service messages alone. Kind of an odd choice, but again, it might be more useful than we think within China.
In the absence of Google Play services and thus a Gmail app, you do need some sort of alternative e-mail client. Nubia has provided a pretty clean and functional one. However, it had some odd issues reconnecting reliably to the Goggle mail server and we didn't manage to grab some screenshots from it. Kind of makes us wonder if there isn't some DNS or other type of traffic filtering going on the the background, since Google services aren't really welcome within China.
Come to think of it, the default browser does seem to go through some odd redirects when accessing pages from time to time. It is probably best not to dwell too much on it, avoid purchasing non-international units and hope for the least amount of traffic-sniffing beyond that.
Assorted apps
If you thought the Nubia Z17 has a surplus of additional gestures, wait until you see the default app package. To be fair, some of it is necessary in the absence of Google's industry standard apps. There are a few pretty nifty tools as well. However, most of the pre-loaded apps are either in Chinese, or they are not functional or practical to use outside of China.
All of the basics are nicely covered. You get a Clock app, Calendar, File Browser, Calculator, a stopwatch and a flashlight. Although, we really think the latter simply belongs on a quick toggle in 2017. (Just to clarify, it is a quick toggle as well, but we still find the single picture, single button app interface a bit unnecessary.)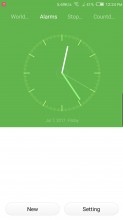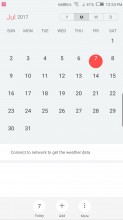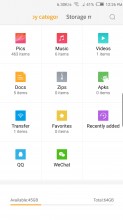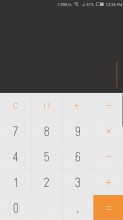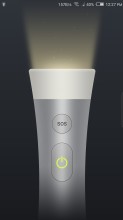 Clock • Calendar • File manager • Calculator • Flashlight
The Notes app is definitely nice to have and so is the Weather one, at least in theory. For some reason, its database only includes cities within China. In contrast, the Remote app for the IR blaster is really well made, full-featured and does not mind being used abroad. Its database of appliances is surprisingly rich.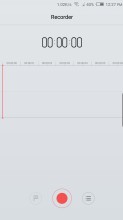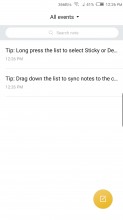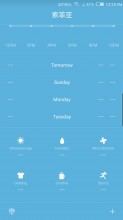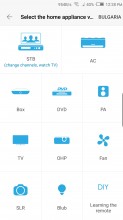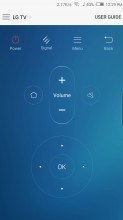 Recorder • Notes • Weather • Remote
The quick shortcut to the Update menu is kind of convenient. So is the simple mode, although it doesn't really clean up the interface that much, nor make it significantly bigger and easier to see. It is also really easy to exit, which is counter intuitive if you intend the phone to be used by children or elders, or other similarly non-tech savvy users. Given its level of complexity, that sounds like a real possibility.
The projection app and Nubia Roaming helper also look potentially convenient. However, they are also clearly geared towards Chinese customers. One requires a WeChat account to negotiate the connection, and the other only offers data plans in Asian countries.
10basetom
20 Apr 2018
qSQ
FYI the Z17 6GB/64GB model can be had for $390 on importer sites now.
Anonymous
19 Sep 2017
Y7J
Why don't they make camera comparisons with this phone? The samples are really nice. Nicer than the G6, S8, iPhone 7, etc.
Apple wasn't first. I think that was the LeEco Le Max 2