ZTE teams up with Indian carriers for early 5G testing
Enrique, 02 October 2017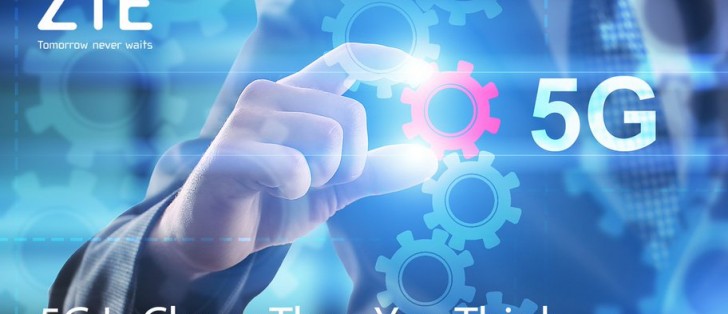 This morning, the Economic Times reports that ZTE has begun trial testing in India for 5G technology. The report cites that India's top telecom companies like Bharti Airtel, Vodafone India, and Reliance Jio have been working with Chinese telecom equipment and smartphone manufacturer ZTE.
India is one of the largest global wireless markets and one that has plenty of room for expansion. Fan Xiaobing, president of global marketing and solutions for ZTE told Economic Times:
India is a very important market for us. Telecom industry is all about scale, and India offers scale. Indian telecom market will grow very fast… We are increasing our investments in India to support growth.
Fan also mentioned that ZTE will bring telecom equipment and products to local carriers that are 'designed and customized for local needs.' ZTE is getting an early start in India to get ahead of its telecom equipment competitors like Huawei, Nokia, and Ericsson (all of which manufacture telecom equipment for Indian carriers).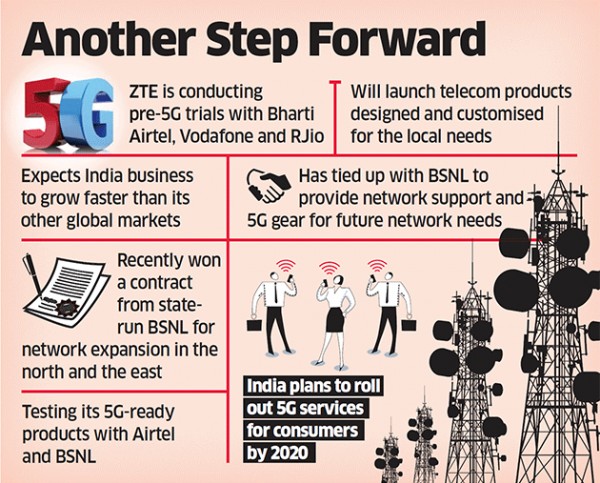 India sees the importance of 5G in the country and is planning to begin rolling 5G out to customers starting in 2020. The Indian government will also auction off spectrum to carriers for the first time, spectrum that will support a future 5G network.
ZTE is currently in discussions with Indian carriers for 5G backhaul: the infrastructure foundation necessary for wireless 5G communications to be able to take place. "We expect to have new partnerships around 5G backhaul soon in India".
Check out the source link for the full report.
Related
Operators have to look into new modulation technique like OTFS (that will overcome the bottleneck that 4G/4G+ has today). Better Latency, Throughput, Mobility, Spectral efficiency in sub 6GHz band.
We need 4x4 MIMO in india in order for 4g to be at a stable 25Mbps on 5MHz spectrum. Currently jio gives 2x2 MIMO which is actually choked down by too many users. Same for Airtel and Idea. Jio is planning 64x64 that's 128 antenna MIMO, but we shoul...
AnonD-4254
03 Oct 2017
gMC
With advent of Jio in India, 4G is dirt cheap, even cheaper than 2G before it. The concern is still the same as ever though, how to maintain reliability? Sometimes, the internet just doesn't work, other times, it works at turtle pace. From my ...
Popular articles
Popular devices
Electric Vehicles