6GB/128GB Samsung Galaxy S8+ gets another price cut in India
Himanshu, 25 August 2017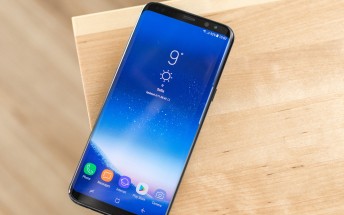 The Samsung Galaxy S8+ model that comes with 6GB RAM and 128GB storage was launched in India back in June this year, carrying an INR 75,000 ($1,170) price tag. The variant received its first price cut in around a month, bringing the tag down to INR 70,900 ($1,105).
And now, the South Korean company has slashed the variant's price once again. A quick look at the official listing reveals the device is currently going for INR 65,900, which translates to around $1,030.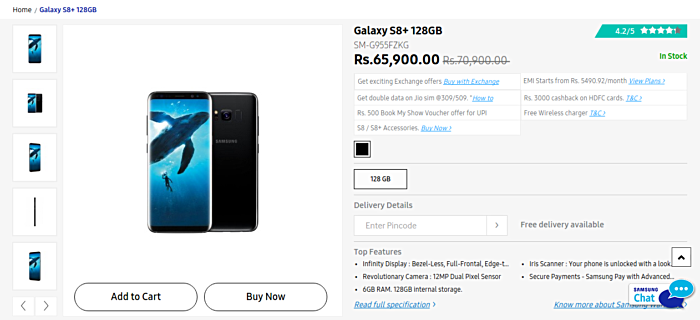 As you can see in the screenshot above, the model includes free wireless charger. Plus, there are several other offers that buyers can avail.
With this latest price cut, the price difference between standard Galaxy S8 and 6GB/128GB Galaxy S8+ has been reduced to INR 8,000 (around $125).
Related