Alcatel Idol 4s review: VR Gateway
VR Gateway
GSMArena team, 22 July 2016.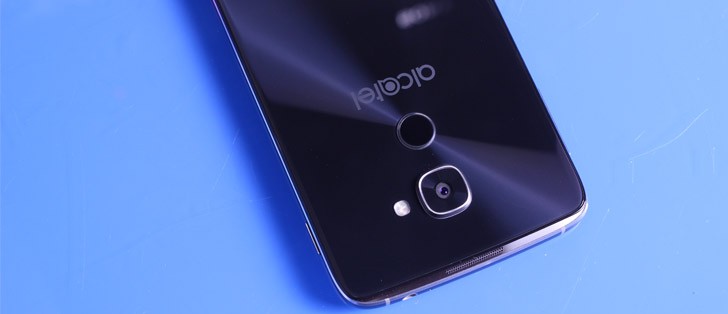 Design and build quality
The Alcatel Idol 4s comes in a surprisingly slim package, measuring 153.9 x 75.4 x 7 mm - a nice and compact footprint for a 5.5-inch device. The choice of materials is also excellent and includes a largely metal frame construction. Thanks to this, the 149 gram device feels like one of the most solid and well put-together phones to come out of Alcatel.
The material list also includes a duo of Gorilla Glass 3 glasses at the front and back, as well as a thin bezel of plastic which sits between the slightly curved, 2.5D front glass and the metal frame.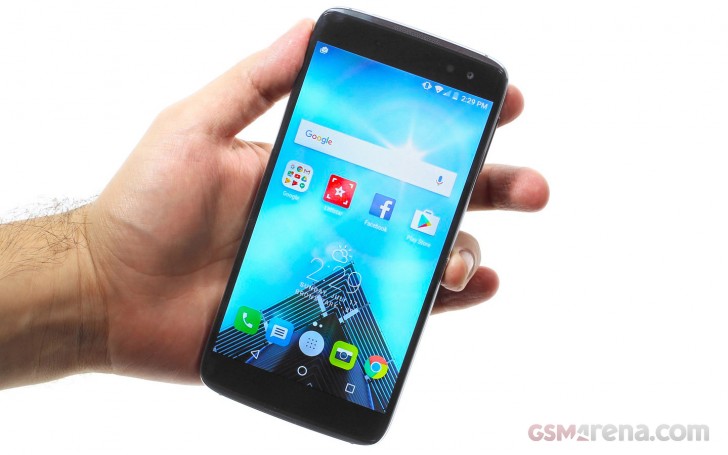 Design-wise, the Idol 4s is somewhat reminiscent of the Samsung Galaxy S6 or S7, though the latter two do omit the aforementioned plastic layer and make for a more quality-looking ("seamless") overall appearance. Speaking of which, the Idol 4s also has edges quite reminiscent of the aforementioned Samsung pair. It also feels nice and dense, with a good weight distribution.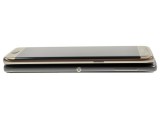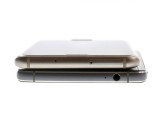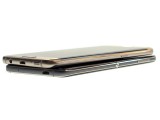 Alcatel Idol 4s next to the Samsung Galaxy S7 edge
One thing that definitely stands out design-wise are the extra top and bottom speaker areas that extend slightly outside the rest of the device area. These are actually double-sided. In other words, there are a total of four speaker grilles, two on the back and two on the front.
The Idol 4s is equipped with a pair of 3.6-watt JBL-certified speakers with Waves Audio. They can shoot stereo audio both ways, which sounds surprisingly good, much better than on its predecessor, the IDOL 3. Pressing Alcatel's Boom Key increases the volume even further.
On the front of the phone everything looks pretty standard - there are no keys as you navigate the phone using on-screen controls.
The back is equally clean with a quite Samsung-esque camera bump.
Further down the back sits the round fingerprint reader. Its surface is flush with the rest of the back and has a glossy finish as well. This does make it a bit harder to find it by feel alone - a task aided only by a rather small ring. A different finish and perhaps a cut-out for the sensor would have definitely been a nice touch.
The sides are where things get a little less standard in terms of keys. The aforementioned Boom Key sits right in the middle on the right hand side, which is a fair enough, although putting it a little higher would have made it more convenient.
Pressing the Boom Key does different things depending on the context. It can activate the speaker's volume boost, music clarity improvement, launch the camera quickly, or be used as a shutter key. Although, chances are you won't be pressing it all that often.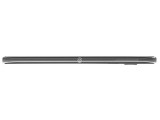 Boom Key and volume rocker on the right
What you will be pressing, however, is the power button, which is moved to the left-hand side - this reverse setup seems to be becoming less and less common. Left-handed users would feel right at home, but it can be a bit annoying for most. Last, but not least, the SIM card tray resides on this side as well. As already mentioned, it holds two nano SIM cards and one of the slots is hybrid so you can put in a microSD card instead.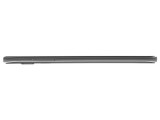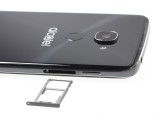 Power button and SIM card tray
As for the top and bottom sides, they both hold a microphone. Atop sits a noise cancelling mic alongside a 3.5mm headphone jack, and the other is the main mic used during phone calls which sits across from the off-centered microUSB port.
We also can't fail to mention the Idol 4s' impressive retail package. Probably one of the first things you are bound to notice about the phone is that it ships with a VR headset as standard. In fact, the headset also doubles as a case for the device itself - definitely an original idea.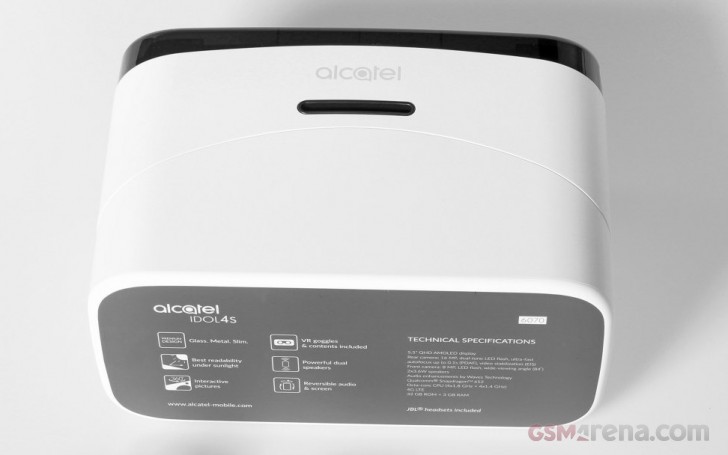 Alcatel has put quite a lot of emphasis on VR and is marketing the Idol 4s as a perfect, low-cost way to get a taste of the novice experience without breaking the bank. The handset is definitely build for it with its QHD AMOLED display and quite powerful CPU plus GPU setup. And since $400 effectively buys you everything you need to start toying with VR, the budget part is definitely there.
As for the actual VR headset you are receiving, it is hard to judge its merits without experiencing it. But you can think about it standing somewhere between Samsung's Gear VR and Google's Cardboard. It is not exactly a rudimentary experience, but still not quite as techy as Samsung's. There is no focus wheel, for example, as according to Alcatel that would have hurt user-friendliness, so you are left with a fixed diopter.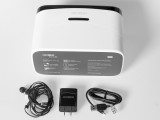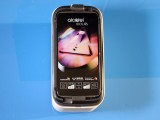 This set of VR goggles is the retail box
Still, it is a bit more advanced than most Cardboard viewers. For one, there are two metal plates on the bottom side of the viewer - those are on either side of your nose. These serve as buttons and can transfer your physical pressing to the Idol 4s purely mechanically through another pair of mesh pads which sit on the handset's touchscreen. That allows for easy "Back" and "Select" gestures, which is typically a hassle with simpler VR headsets. Navigation in the VR environment is also really straight-forward and intuitive(more on that in the Software section).
Other than that, the retail package contains the phone, the VR headset, a 2.5D tempered glass screen protector, a standard case (by Incipio), a standard set of earbuds (by JBL), a Quick Charge 2.0 wall charger with cable, and a SIM ejector tool.
Display
The screen is one department where Alcatel definitely didn't make any compromises. When you plan on holding a display just a few inches away from your eyes (for VR), QHD resolution definitely makes a difference. At 5.5 inches, that adds up to a pixel density rating of about 534ppi. Not bad for a $400 device.
On top of that, the Idol 4s also has an AMOLED panel at its disposal, which makes for punchy and vivid colors, as well as effectively infinite contrast.
Alcatel has taken a Samsung-like approach to colors and by default the Idol 4s is set to really show off its vibrant AMOLED shades. However, if Vivid mode doesn't really appeal to you, you can always go for Natural mode. It makes the screen a lot more color accurate, bringing the average DeltaE values from a high of 9, all the way down to just 3.1, when using the Warm color setting.
Brightness is also great and so is outdoor visibility. Setting it manually at max produces a brightness of 372.9nits. Under direct sunlight, the Idol 4s enters an overdrive mode and boosts brightness even further to 684 cd/m2, much like a Galaxy smartphone would. With this kind of output, you should have zero trouble seeing this display under summertime sunlight.
Overall, the display is great and the only annoyance we can really point out is the minor color shift at certain angles. However, that is still quite common with AMOLED screens even among higher-priced handsets.
LOOKIng for the old Alcatel phone calls only and messages. About 4years old
It's two different phones judging by pictures in your review and by specs in specifications. One has got a fingerprint and the other one hasn't got it.
My goodness.Amazing that Alcatel has made a risk to go so far beyond a average midrange class!!!Something newly must have happened in Alcatel!!Hopefully,gsmArena had gone to cons or disadvantages too!!!A good news anyway!!....Justice Rights....