Amazon is working on a high-end speaker with Alexa inside and a 7-inch touchscreen
Vlad, 30 November 2016
The smart speaker space was once filled only with Amazon's Echo-branded offerings, but now Google has launched its own entry into this area. So Amazon is reportedly thinking of how to out-innovate its competitors, and apparently its solution is making a high-end smart speaker that's also a tablet and runs its forked version of Android.
According to two people familiar with the matter, Amazon is currently working on a new high-end speaker that will come with the company's virtual assistant, Alexa, built-in. It's expected to focus much more on sound quality than the Echo speakers, which thankfully means it should sound a lot better. But that's not the most intriguing bit here.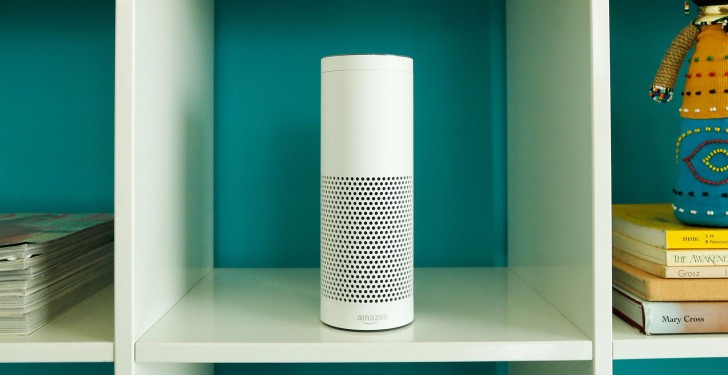 Amazon Echo
See, this speaker is said to also be a tablet of sorts, packing a touchscreen about 7" in size, and running Amazon's Fire OS forked Android version, like its Fire branded tablets. The display will make it easier for people to access their news, appointments, and weather forecasts. Obviously then, the new speaker will be larger than past Echos, and will tilt upwards so the screen can be seen when it sits on a counter and its user is standing.
The new device is scheduled to become official in the first quarter of next year, so before March 31. It will be more expensive than the Echo, as you'd expect given what it brings to the table. It will still work via speech recognition too, with the touchscreen being there to augment this experience, not replace it. You'll reportedly be able to pin things to the display, much like you would stick notes to a refrigerator's door. The Amazon Echo, Dot, and Tap will still be available after the new device launches.
Related
Nothing yet. Be the first to comment.
Popular articles
Popular devices
Electric Vehicles