Analysts predict that Samsung will miss its 350 million target of smartphone sales
Ro, 22 June 2018
According to inside sources, Samsung has set a goal of 320 million smartphone shipments worldwide this year but after the solid pre-order numbers of the Galaxy S9 and Galaxy S9+ in Q1 2018, the firm changed its goal to 350 million units.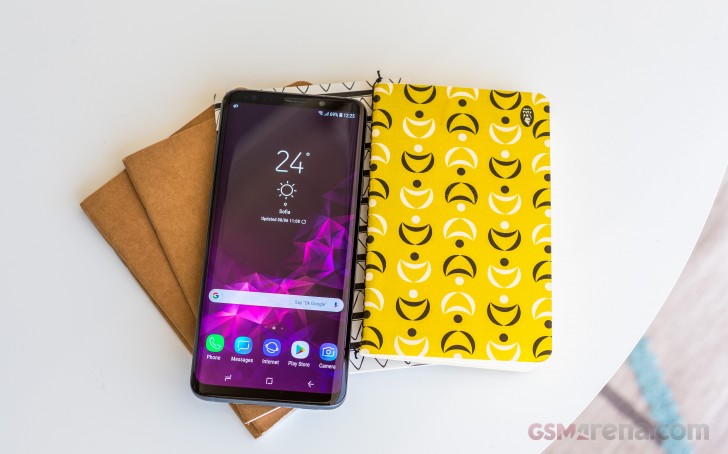 However, according to industry sources, the Korean tech giant won't be able to reach its ambitious goal. There are many factors involved, with the most impactful one being the aggressive market penetration of Chinese vendors. Samsung's shipments in the country shrank from 20% in 2013 down to under 1% last year. This is because Chinese manufacturers like Xiaomi, Huawei, Oppo and vivo are gaining traction with their relatively low-cost, yet capable smartphones.
Anyway, back to Samsung. The firm was able to make 319.7 million shipments in 2015, 309.4 million in 2016 and 319.8 million in 2017 and was off to a decent start this year with 78 million in Q1. The second quarter is expected to hit 73 million.
The second biggest reason for the decline in projected sales is the underperforming Galaxy S9 and S9+ despite the solid start this year. The total amount of shipped Galaxy S9s and its variants is forecasted to be not more than 30 million units for the whole year. This is a record low shipment for the Galaxy S line since 2012.
But there's still hope. With the Galaxy Note9's launch nearing, the company might turn things around.
Related
Anonymous
25 Jun 2018
Hk%
By just comparing benchmarks one can clearly see how behind Samsung is. The s9 has the a smaller single core bench compared to the iPhone 6s. 2300 for s9 vs 2500 fir iPhone 6s. The latter is a three years old device. Now it makes sense why Samsung g...
Anonymous
25 Jun 2018
vV5
look at every media comments section you will know how great is China branding.
Anonymous
24 Jun 2018
by%
Find in page -> Xperia -> 0/0 Nice clickbait / editorialization
Popular articles
Popular devices
Electric Vehicles