Android 11 review
GSMArena team, 13 September 2020.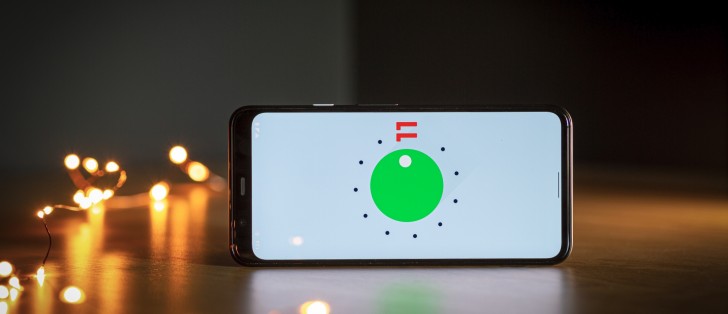 Miscellaneous
We went through the new highlight features of Android on the previous pages, but there is a laundry list of small tweaks and changes here and there. Here are some of the more notable ones.
Android Auto now works wirelessly for all phones that are running Android 11. All you need to ensure is that your vehicle's head unit is compatible with this feature and you are good to go. No more having cables cluttering your car.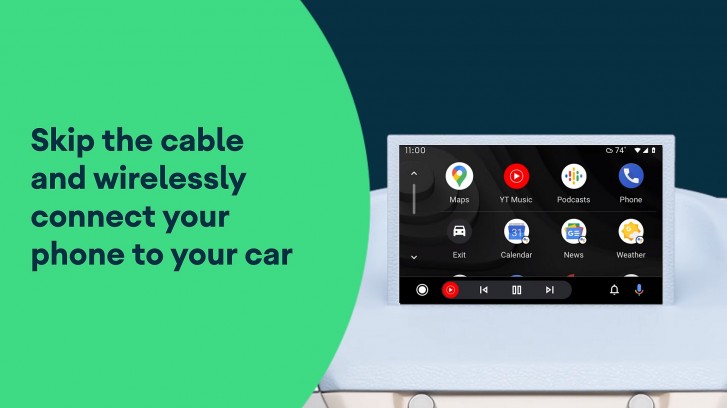 New consolidated keyboard suggestions will allow autofill apps and keyboard to provide context-specific suggestions within the keyboard's suggestion strip. For example, if you are trying to log into a website, the website's username and password will appear in your keyboard's suggestion strip so you can fill it in with a single tap.
Android 11 also includes enhanced 5G support for developers so they can take advantage of the faster speeds and lower latency of the 5G networks in their apps. Developers will know when you are on a 5G network, if the connection is metered, and the estimated bandwidth.
Android 11 also expands support for more display types. Google specifically mentioned hole-punch and waterfall or curved edge screens. Developers will be able to design their apps specifically for these types of displays and avoid potential pitfalls using the preexisting display cutout APIs. Buried in the developer notes, we also found improved support for foldable displays in the form of a new hinge angle API, which measure the hinge angle and lets the developers design granular animations as the user adjusts the screen.
For curved screens, developers can design their apps to use the entire width or just the non-curved portion, and a new waterfall insets API allows developers to manage interactions near the edges. All this means developers now have better tools to design apps that are less painful to use on curved displays.
Android 11 also introduces synchronized IME (input method editor) transitions, which allows developers to synchronize their app's contents to the keyboard and system bar animations. Currently, if you open or hide a keyboard inside a messaging app, the rest of the UI jarringly snaps up and down as the keyboard appears and disappears. If a developer takes advantage of this new feature, the UI of the app will smoothly animate up and down with the keyboard. Anyone who has typed on an iOS device has already seen this, but now Android users can also get in on that smooth keyboard sliding action.
Android 11 also adds support for low-latency video decoding, which is critical for streaming apps and cloud gaming services like Stadia and Xbox Game Streaming. Developers can use the new APIs to check and configure for low-latency playback for specific codecs.
Android 11 also introduces support for variable refresh rates. The OS will now adjust its refresh rate based on the app's preferred frame rate, assuming the device has a high refresh rate display.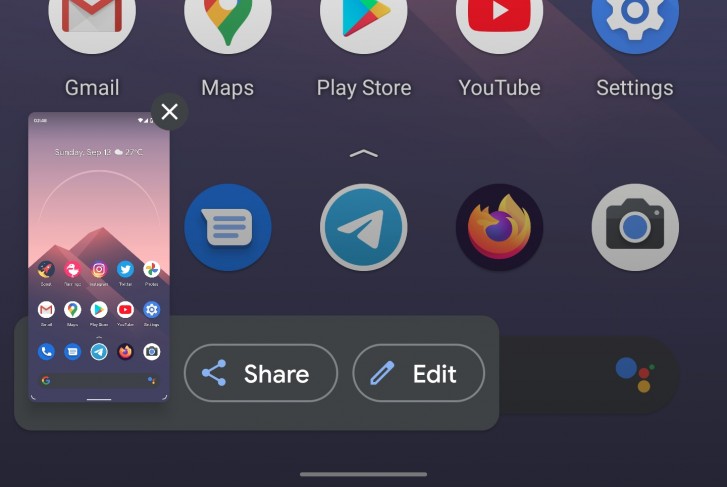 There is now a new UI for screenshots. Similar to iOS, newly captured screenshots will go to the bottom left of the screen, where you will also find quick options to edit or share the image. Unfortunately, unlike iOS, Google doesn't implement capturing, editing, and sharing multiple screenshots at once, so you can only interact with the last screenshot you took even with this new UI. Also, if you take another screenshot, the screenshot dialog from the previous one will be part of the new screenshot, so you have to manually dismiss it before quickly taking another one.
More importantly, there is still no scrolling screenshot support, which other Android OEMs have had for years now.
Android 11 includes a notification history feature. You can go to Settings > Apps & notifications > Notifications > Notification history where you will find all of your recent notifications. This is handy for when you accidentally swiped away a notification without interacting with it and want to see what it was. You can disable this feature if you don't want your device to keep track of your notifications.
You can now pin apps inside the Share sheet. This way, the apps you frequently share to are always there and not overrun by unrelated items. Yay!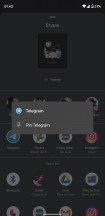 Apps can be pinned to the share sheet
You can now adjust the sensitivity of the back swipe gesture. This lets you adjust how close you have to be to the edge of the screen to initiate the gesture. This would probably help in the cases where you have a bulky protective case getting in the way of your back gestures. Then, increasing this sensitivity may result in unwanted back gestures inside apps that use side swipes for other things so there is a tradeoff.
If you ever go into the Developer settings to change the codec of the connected Bluetooth headphones, you will now see that the menu now lists only the codecs compatible with the BT headphones you have connected instead of all of them.
The Easter egg isn't all that interesting this year, as has been the case for a few years now. You just turn the dial all the way a few times until it shows the 11.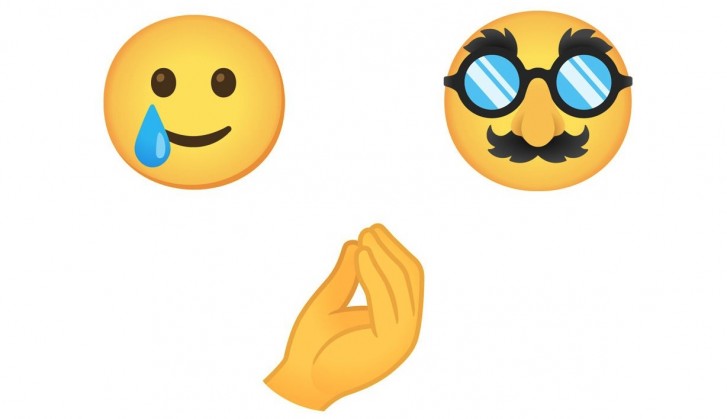 Image courtesy of Emojipedia
Finally, Android 11 adds support for the Emoji 13.0 set, which has 117 new items, including "smiling face with tear", "disguised face", bubble tea, transgender flag, and more. Google has also redesigned several of the existing emoji. You can find the full list of emoji changes here.
Availability
Unfortunately, as of this writing, Android 11 is only available in a stable form on Pixel devices. This includes all Pixel phones starting from the Pixel 2 and above but not the original models, which will remain on Android 10.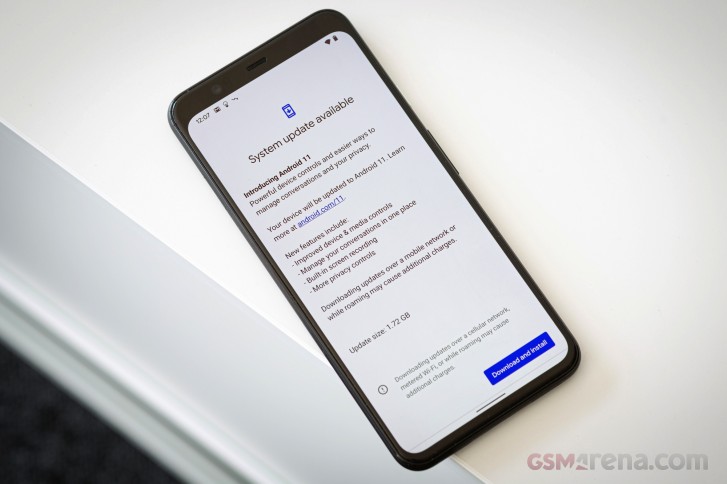 At the time of launch, OnePlus, Oppo, Realme, and Xiaomi released beta versions to the public. Other than being beta, these support just a handful of their devices; we are talking nine phones here in total, with no word on when the rest will be getting the beta, let alone the final build. Similarly, other OEMs have only announced plans to release the update, but we don't know when it will be coming.
By now, we are all acutely aware of this familiar song and dance. Every year Google releases an update, the Pixel phones get it first, some OEMs release a beta, and the vast majority of people don't receive the final stable update for months or even a year after release. That is if their device is eligible to get the update at all. This year is no different, and it is disappointing to see virtually no progress on this front at all.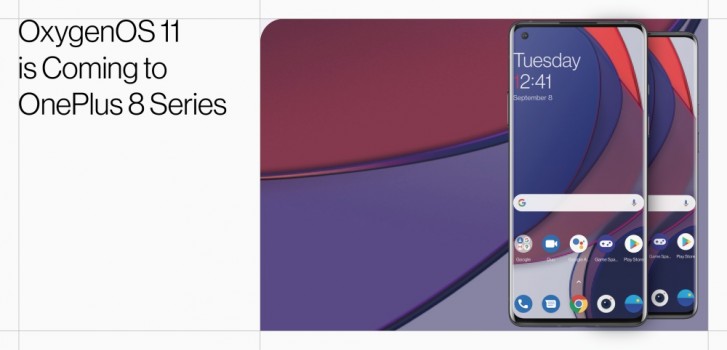 Sure, some of the OEMs have released betas that are in varying stages of development. Maybe we have a participation trophy lying around somewhere that we can give them. A beta barely qualifies for an OS release, especially considering how long ago Google released the first developer beta for Android. And as usual, Samsung - the biggest smartphone manufacturer on the planet - had nothing to show for on launch day, with the public beta still some time away.
What disappoints the most is the state of the Android One program, which was touted as a platform that will get all the latest updates for two years after launch. None of the Android One devices have received the update on launch day. Nokia, one of the biggest supporters of the Android One platform, only said it will be bringing the update to its devices still within the 2-year window. When that will happen is yet unknown. As for other OEMs on the Android One program, the less said the better.
Bottom line is, nothing has changed on the Android update front. Things are still as bad as they have always been.
You can d that in the developers option
Don't upgrade 10 to 11. It is not good compare to 10.
Android 11 is the worst android ever!! Trying to improve some features, they have downgraded them. From my perspective, conversation bubble is a straight downgrade. on messenger, chat heads were far better that this new bubbles! The look uglier, bugg...