AnTuTu bans Realme GT for three months over score-boosting allegations
Peter, 16 March 2021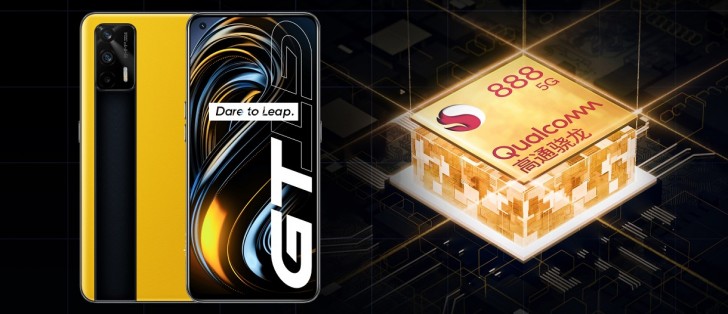 Smartphone benchmarks are not without their doping scandals – in the latest turn of events AnTuTu has banned the Realme GT over suspicions of artificially boosting its scores. The benchmark team posted an explanation of what happened on Weibo along with with proof.
Before the GT was announced, VP Xu Qi Chase posted a screenshot showing 770,221 points. That's a lot higher than a typical Snapdragon 888 device, most phones top out at 710,000 and even Qualcomm's reference design managed only 735,439. The AnTuTu team waited for the phone to go on sale and bought one for testing.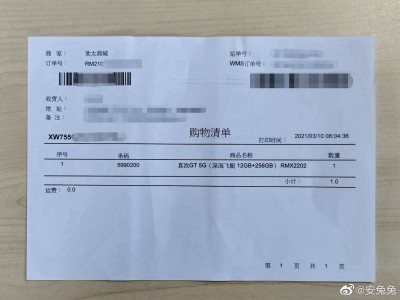 The AnTuTu team bought a Realme GT from the Huantai Mall on launch day to examine it closely
They got a 12/256 GB unit since RAM and storage affect the benchmark results (there's a photo of the receipt). And they did get a very respectable 750,000 points or so, but when they dug in deeper they found two issues.
The first one was in the multi-core test. The Realme GT scheduler was found to be holding back some threads that were meant to run on the small CPU cores until they can run on the big cores instead.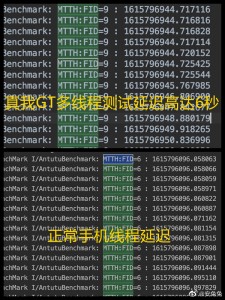 The Realme GT scheduler pushes threads to run on the big CPU cores instead of the small cores
The second issue was discovered in the UX test (specifically JPG image decompression). The team noticed that the GT was skipping much of the processing that goes into JPG decompression and the resulting image is terribly pixelated and has gaps. Since decompressed images aren't shown to the user, this wasn't noticed immediately.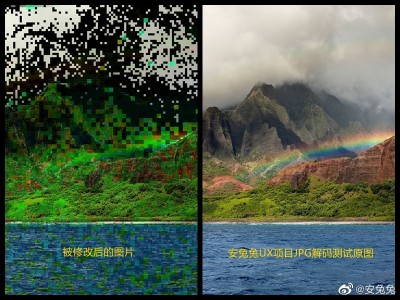 Incomplete JPG decompression • The original image
AnTuTu has decided to ban Realme GT scores for three months. If Realme changes the phone's software so that it behaves as expected, the GT will be reinstated after the ban is over. If it does not, the GT will be banned permanently.
When reached out for a comment a Realme spokesperson revealed to us that the company believes it hasn't broken any rules and that it's working with AnTuTu to resolve the issue.
The AnTuTu team is meanwhile working on version 9 of the benchmark, which will have additional anti-cheating measures – for example, if cheating is detected, then points will be deducted from the final score.
Related
Antutu takes in consideration the RAM of the phone. Since you bought the top spec, you have 4 extra Gigs of RAM to push the benchmark with, and as such, you get a higher score. By how much compared to the 12 GB model, I do not know.
Popular articles
Popular devices