Apple iPhone 7 review: Jacked up
Jacked up
GSMArena team, 20 September 2016.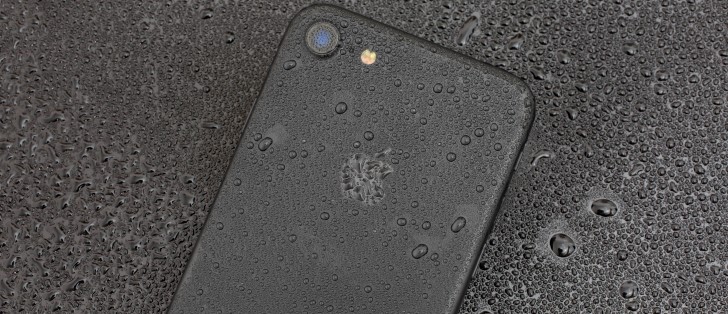 Introduction
On the seventh day the designers rested. In came the engineers. And the master of controversy struck again.
Apple is proud of the bold move of removing the audio jack. But in pretty much every other aspect they've seemingly taken the conservative route. On the outside, the new iPhone looks basically the same as the iPhone 6/6s.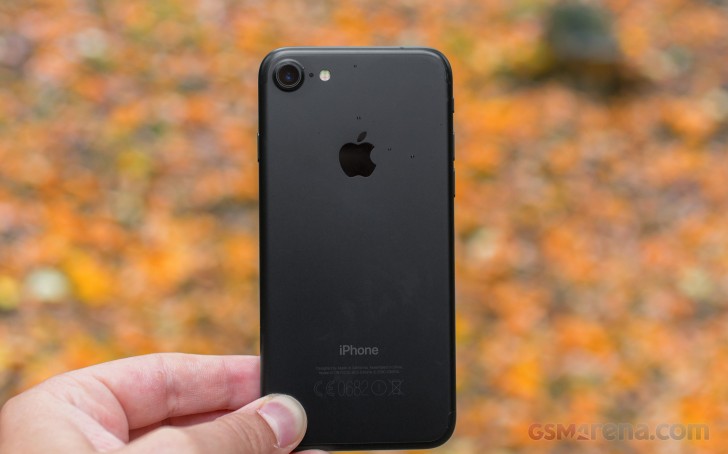 Well, it's not as easy as that. The iPhone 7 is in many ways a better phone. We can see some of the issues we had with the last iPhone sorted and, no, we are not claiming credit for it - simply acknowledging the fact.
Waterproofing, stereo speakers and, finally, reasonable storage options - and that's on top of the usual performance upgrades we've come to take for granted every year. Think this is the story of the iPhone 7? Apple's first water-resistant handset, first quad-core processor, first pair of stereo speakers on a phone.
Not trying to build suspense. The story has been hijacked and you know it. But we're going to tell it anyway.
Key features
Water-proof metal unibody with redesigned, less-obtrusive antenna strips
4.7" 16M-color LED-backlit IPS LCD of 750 x 1334px resolution, 326ppi, wide color gamut, 3D Touch tech
Pressure-sensitive Home key powered by a brand new Taptic Engine
Quad-core (2+2) 64-bit Apple CPU, hexa-core GPU, 2GB of RAM, Apple A10 Fusion SoC
12MP F/1.8 camera with a quad-LED flash, optical image stabilization, phase detection auto focus, wide color capture, 2160p@30fps video recording
7MP F/2.2 front-facing camera with BSI sensor and HDR mode, 1080p@30fps video
Comes in 32, 128, and 256GB of built-in storage
Second-gen Touch ID fingerprint sensor
4G LTE Cat.12 (600Mbps); Wi-Fi a/b/g/n/ac; Bluetooth 4.2; Lightning port; GPS with A-GPS and GLONASS; NFC (Apple Pay only)
1,960mAh battery
Main shortcomings
No 3.5mm audio jack (ships with a Lightning to 3.5mm adapter)
No microSD slot
No dual-camera of the iPhone 7 Plus
NFC functionality limited to Apple Pay
Still no fast or wireless charging, no IR port or FM radio
No user-replaceable battery
Scratch-prone Jet Black model
Screen resolution not flagship-grade
Once you wrap your head around the missing audio jack (it's not the end of it, you can get a designated adapter for your favorite headphones), the Apple iPhone 7 is a major upgrade. IP67-certified water-resistant body. Bigger and brighter camera with OIS. New FaceTime cam. Stereo speakers. Faster processor and 50% GPU performance increase, more RAM. New pressure-sensitive Home key powered by a new taptic engine. Revised storage options.
The new Home button, rather the lack thereof, is nearly as controversial as the missing audio jack. Apple used the same taptic engine behind the MacBook's trackpad, so things might actually turn out better there.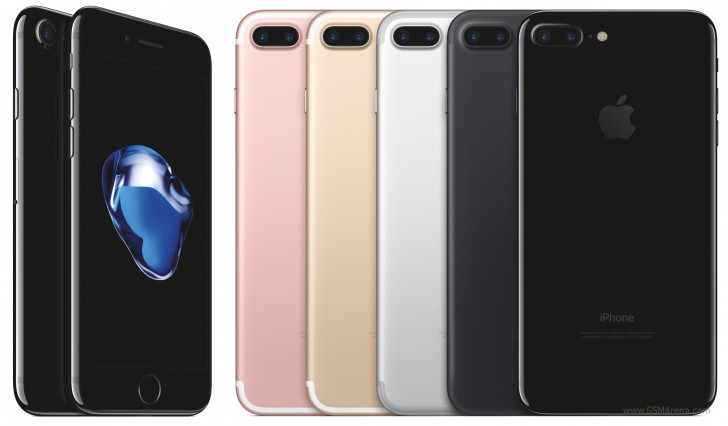 Apple doubled the storage capacity on all three flavors, so it finally starts at 32GB, the other two being 128GB or 256GB. Unfortunately, fast or wireless charging still doesn't mean anything to Apple, which is a shame in 2016.
Anyway, the iPhone 7 is ready to get unwrapped, so let's get to it. Head to the next page for our traditional hardware and exterior checkup.
Anonymous
10 Nov 2022
wrb
A friend of mine also had this issue. And when he went to the repairshop, the technician said that it is a common damage in iphone 7. Seems like the ic problem is a horrible thing in an iphone back then..
Even after 2 repairs, this iphone7 continually drops the audio on calls.Note: it does not drop the connection, just the audio. This is an annoying issue because even trying to interrupt the callee, the 7 doesn't pick up my voice. Speaker or spea...
Anonymous
14 May 2021
pPw
And same here, your endurance rating is bogus. Why it is LOWER than the 6s, albeit having a bigger battery (1715->1960mAh) and better A10? In all tests the 7 lasts about 1-2hrs longer DoT. Please fix it. Btw, I had good experiences with my 7 from ...