Apple iPhone 7 and 8 return to Germany, now with Qualcomm modems
Peter, 14 February 2019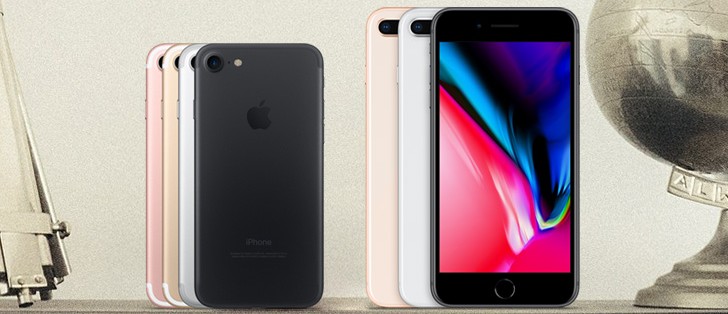 Apple has resumed sales of iPhone 8 and iPhone 7 (and their Plus versions) in Germany, following a sales ban in December last year. The ban was based on an infringement on a Qualcomm patent on envelope tracking.
The newly-stocked phones only feature Qualcomm modems, Cupertino has stated that it will no longer use Intel modems in iPhones sold in Germany. The problem wasn't even the Intel chips themselves, but the additional chips from Qorvo that they required.

China similarly banned iPhones 7 and 8, but Apple never stopped selling those models there as it's still appealing the decision. Note that the iPhone X was also involved, but since it was discontinued, the bans didn't affect it (also, the bans applied only to Apple stores and not third-party sellers).
The current generation of iPhones – XS and XR – also use Intel modems as Apple moved away from Qualcomm. Qualcomm continues to supply modems for older models, however.
Related
Okay, so I just checked my phone which I just got last month. So obviously I got one off an old batch. It's an intel modem, and I'm having issues with connectivity. Is there anything I can do, ignorer to have it replaced with a non banned Qualcomm mo...
Interesting... Unless I'm missing something how did the phone pick up our conversation? Do google apps override iOS to 'listen' all the time?
Anonymous
20 Feb 2019
kW}
It is infinitely more complicated than that. Check out Kashmir Hill's efforts to do just that on gizmodo, or any of the news coverage and interviews that followed.
Popular articles
Popular devices
Electric Vehicles