Apple patents a way to wirelessly transfer power between devices
Enrique, 26 July 2018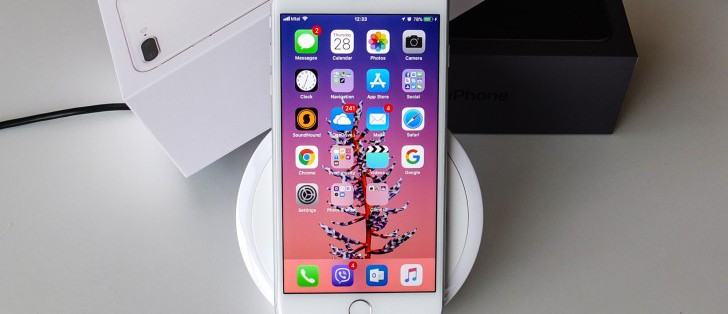 Today, a patent was published at the USPTO from Apple that describes an interesting way to charge Apple devices. The patent describes a wireless charging coil that could transmit current bi-directionally. Thus, a theoretical iPad or MacBook with the same wireless could transfer a charge to an iPhone X or iPhone 8 with a depleted battery.
We know that there is currently no such thing as an iPad or MacBook with induction coils for the purpose of wireless charging. However, should Apple put the idea into fruition, it could be an interesting last-alternative to charge a dead iPhone battery.
A more possible use-case would be the use of this technology to stack devices that are being charged. For instance, one of the patent's drawings show a MacBook with multiple charging points which could be used to transfer power between the MacBook and two or three other devices like an iPhone 8 Plus and an Apple Watch. The device would charge or be charged depending on whether its in front or behind the other device.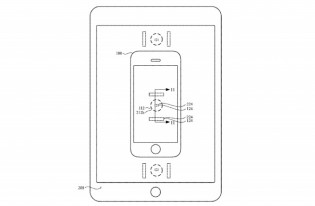 Source: US Patent and Trademark Office
Of course, should the devices be stacked on the MacBook, it probably won't be usable since the devices will be in the way, but the idea that you'd only need to plug in this MacBook to charge three devices in total is pretty neat, and particularly useful when staying at a hotel. Based on this same theory, it may even be possible to place an Apple Watch on top of an iPhone's display to get some charge on it.
Of course, in order for this to work, Apple needs to figure out how to get the wireless charging coils to switch between incoming and outgoing currents without them overheating. Ironically, this comes at the same time Samsung releases a teaser about its competitors' batteries dying all the time.
It may be years before we see this technology actually implemented (should it ever actually materialize). As either an iOS or Android user, do you find this technology useful? In any case, we'll be waiting for the Airpower mat to come out.
Related
They are willing to patent even dog shit for to charge peoples money no only this rubbish now. Their sickness go to fat for money.
Wow, this guys really are innovative. Nope, i was just jokimg.
Popular articles
Popular devices
Electric Vehicles