Apple removes thousands of gambling apps from the Chinese App Store
Vlad, 20 August 2018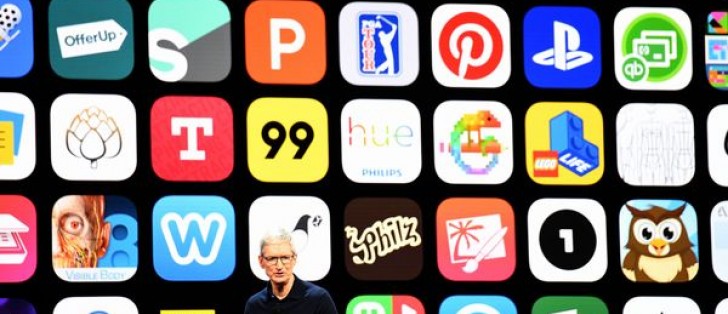 Apple has deleted thousands of gambling apps from its App Store in China, following pressure from the state-run broadcaster CCTV. The station attacked Apple this month for hosting illegal and fake lottery ticket apps. The American company's failure to quickly pull those has allegedly resulted in massive losses for people who believed the apps were the real deal.
Apple removed at least 4,000 apps tagged with the keyword "gambling" on one day, August 9, alone. The grand total of deleted apps could be closer to 25,000, according to CCTV. The US company confirmed the action, saying it was doing nothing more than complying with regulations in the Chinese market.
In an emailed statement to Bloomberg, Apple said "Gambling apps are illegal and not allowed on the App Store in China. We have already removed many apps and developers for trying to distribute illegal gambling apps on our App Store, and we are vigilant in our efforts to find these and stop them from being on the App Store".
Related
AnonD-731363
23 Aug 2018
SH3
Man you can google it like nothing. There are millions of casinos worldwide some of them giving you free money to play. If you are very lucky you can win big even for a free money. Speaking from own experience.
AnonD-731363
23 Aug 2018
SH3
Yes apple is still Evil they dont know what to ask for their devices. Made in china for penny and sold for thousdants.
AnonD-731363
23 Aug 2018
SH3
Good point or we can remove apple so no more gambling apps on any of apple device.
Popular articles
Popular devices
Electric Vehicles