Apple unveils 16" MacBook Pro with new keyboard, 9th gen Intel CPUs and 7nm AMD GPUs
Peter, 13 November 2019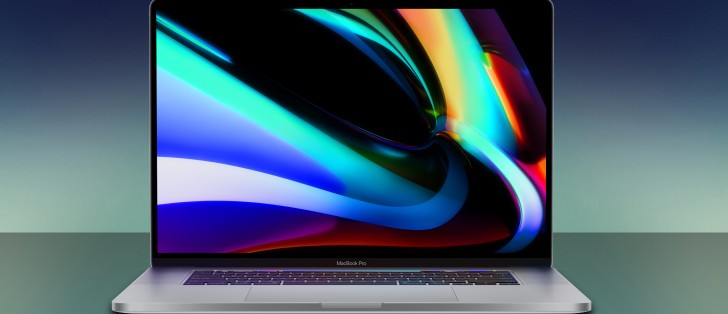 Apple just unveiled a new 16" MacBook Pro and it shows that it has learned from past mistakes. This is the most powerful Apple laptop yet, but more importantly, it switches back to a scissor mechanism for the keyboard and gives you a physical Escape key.
The 16" Retina display has 3,072 x 1,920px resolution (226ppi). Each display is calibrated at the factory and promises 500 nits of brightness and full DCI-P3 color coverage.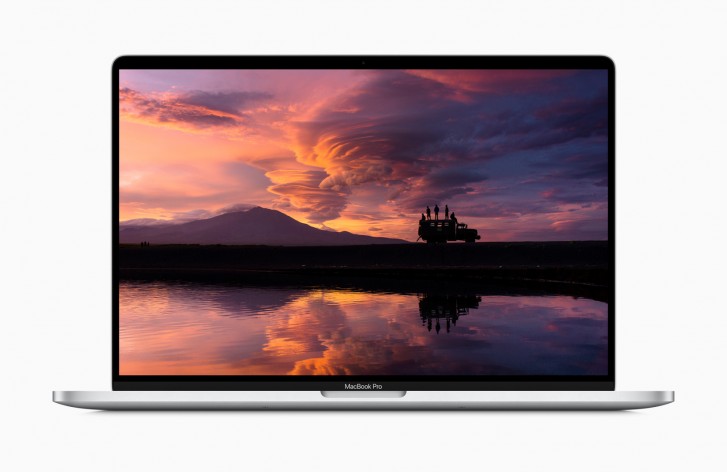 Back to the other half of the laptop, the new Magic Keyboard has keys with 1mm of travel. Apple says that the refined design will deliver a quiet typing experience with responsive key presses.
The hardware Escape key will also help ergonomics as the Touch Bar implementation was never particularly good. That's the only top row key to make a return, however, the rest of the row is still covered by the Touch Bar, plus the Touch ID sensor at the end.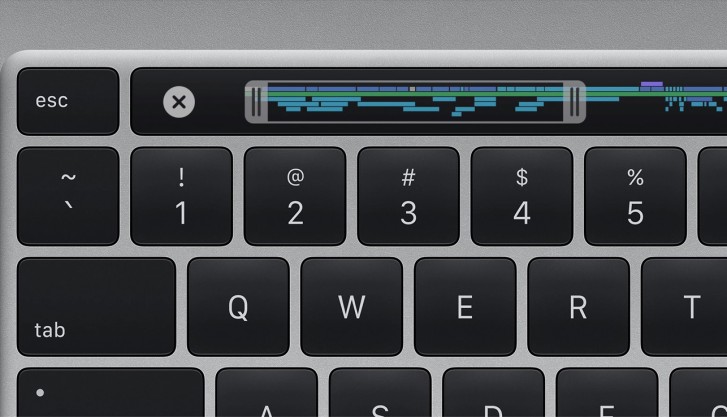 You can configure the MacBook Pro 16" with 9th generation Intel processors – the choice between a 6-core and an 8-core CPU is yours. In each case, you can pay extra for an 8-core chip that Turbo Boosts up to 5GHz. Apple says this is up to twice as fast as the fastest quad-core MacBook Pro 15".
The 16" model is also the first to sport AMD's newest 7nm GPUs. The AMD Radeon Pro 5300M and 5500M come with 4GB of VRAM by default, but you can upgrade them to 8GB. The top end GPU promises to be 80% faster when used for video editing (with DaVinci Resolve) and 60% faster for gaming (e.g. Fortnite), compared to previous MacBook Pro models.
Apple redesigned the fans to achieve 28% better airflow beefed up the heatsink by 35%. The new cooling solution can handle 12W higher TDP to accommodate the new CPU and GPU.
The base configuration of the MacBook Pro 16" starts with 16GB of DDR4 RAM and 512GB SSD storage. If you're going to use it for video editing, science calculations, app development or similarly demanding tasks, you will want to look at the upgrade options.
You can have up to 64GB of RAM and an insane 8TB of SSD storage (the highest capacity in a laptop yet). The top SSD upgrade alone will cost you over $2,000.
The 16-inch laptop comes with a 100Wh battery – the largest in a MacBook yet and also the largest you can take on an airplane. It lasts an hour more than the previous gen Pro for a total of 11 hours of web browsing on the go. Apple packages the laptop with a 96W charger and a 2m USB-C to C cable.
The base Apple MacBook Pro 16" costs $2,400 (same as the outgoing 15" Pro). Depending on which CPU you pick and how much RAM, VRAM and storage you equip, the price tag can grow to $6,100. You can order one today, just head over to Apple.com. By the way, the 15" model is gone, the 13" one is still available.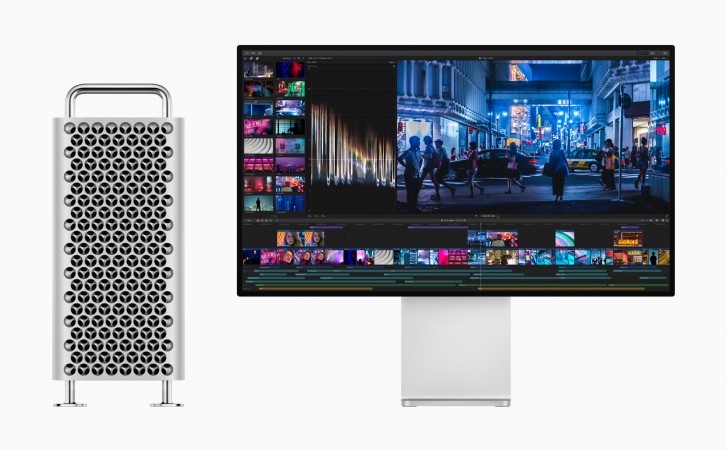 Finally, Apple offered an update on the Mac Pro and Pro Display XDR. Those will be available in December and will start at $6,000 and $5,000, respectively.
Related
Even not having top tier specs it was just another overpriced cra p... At least know before what you are talking about.. Lmao
Neither it was most powerful laptop then nor flexible.. Even it was just another overpriced machine.. It was durable but with worst keyboard.. It doesn't have flexibility of running any other os than OS X.. And about android or chromeos tha...
Popular articles
Popular devices