Asus ROG Phone review
GSMArena team, 21 December 2018.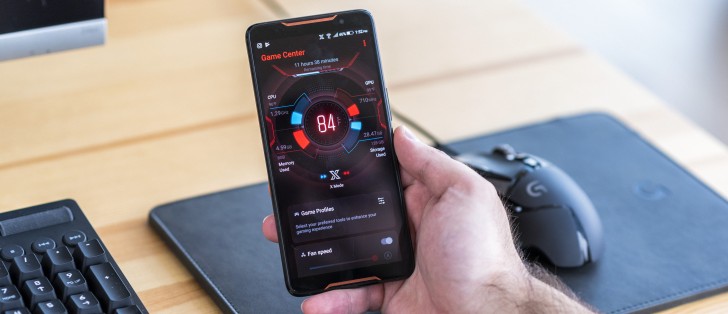 Dual camera setup with ultra-wide and OIS
On paper, the camera setup on the ROG Phone looks really impressive. On the back - a 12MP, f/1.8, 24mm wide main camera, with a fairly big 1/2.55", 1.4µm pixel-size sensor. It even has a few bells and whistles at its disposal, like dual pixel PDAF and 4-axis OIS, that actually works surprisingly well. Alongside this - an 8MP, 12mm ultra-wide snapper, with a fixed focus point - perfect for big group shots of all of your friends.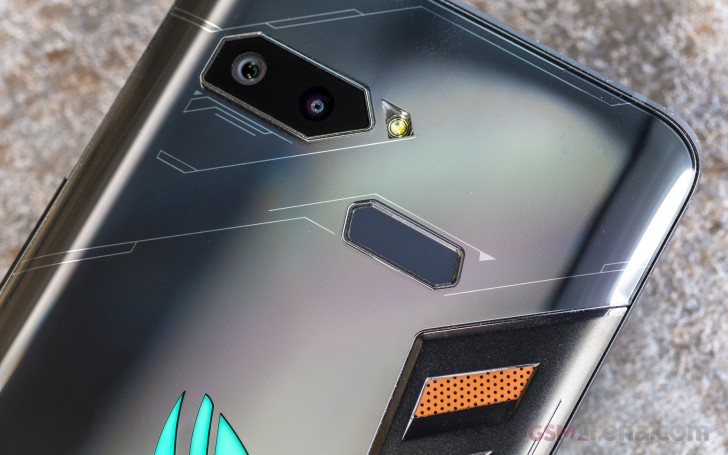 In fact, this camera setup, including the front-facing 8MP, f/2.0 snapper, and the main IMX363 sensor seems to be lifted directly from the Asus Zenfone 5z. Not a promising resemblance as when we reviewed the 5z, we were mostly unimpressed by its camera performance. Unfortunately, the same is true for the ROG Phone, which appears to suffer from the very same shortcomings as its sibling in the camera department.
Before we get to quality, though, it is worth giving out some praise to the Asus camera app. While it does have its shortcomings, like slightly small buttons and controls, a bit chaotic menu structure and no dedicated video viewfinder, it is surprisingly full-featured.
All the basics appear to be covered, like a choice of focus modes, an optional grid, and a comprehensive resolution selector - one that is also conveniently doubled as a small control in the top left corner of the main UI. It is also worth noting that it is separate from the aspect ratio selector unlike what many manufacturers are doing. There is even 18:9 ratio for photos, which will fill up the display of the ROG Phone nicely without any black borders, if that's what you are after.
It is also worth noting that switching over from one camera to the other, via the convenient toggle next to the shutter button results in a different set of settings within the camera options menu - slightly confusing at first, but convenient once you know what's going on.
There is also no shortage of camera modes to pay around with. We found super resolution particularly useful, but more on that in a bit.
Pro mode is really impressively packed with options on the ROG Phone. You basically get all the bells and whistles here. The simulated shutter can go from 1/10000 all the way to 32 seconds. ISO is on a scale from 25 to 3200. Manual focus, white balance, compensation, the works. There is even an histogram in the bottom left corner. Neat!
There are some AI smarts working under the hood as well. That little owl in the top left corner of the display signifies automatic scene detection. Naturally, certain settings get tweaked accordingly when the ROG Phone notices certain conditions. The system isn't exactly as in-depth as some of its competitors, like the one from Huawei, but it is still good enough where it counts - detecting shots with a lot of sky, glares or severe backlight. The phone also knows when it is on a tripod and turns off EIS for video automatically.
Image quality
Photos taken with the ROG Phone's main 12MP camera can only be described as decent. Nothing beyond that really and honestly, not at the level of the competing flagship phones. Now, we will admit that the lighting conditions made our photoshoot with the review unit a bit more challenging.
Even so, the shots came out looking rather dull and a bit cold for our taste. Worse still, however, the ROG Phone seems to have trouble with sharpness all throughout the frame and especially near the corners. Aggressive noise reduction seems to be at least partially to blame.
And even if we look past all that, the shots simply seem to lack fine detail. Plus, dynamic range is pretty limited on the ROG Phone. Most of the shadows tend to get totally crushed. Highlights seem to fare a bit better, on average, but seeing overblown ones is still a fairly common thing.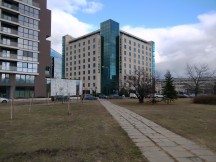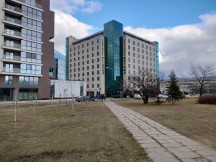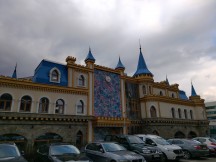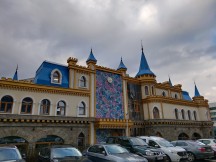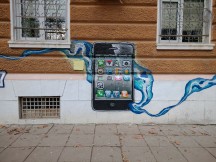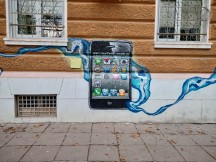 ROG Phone main camera samples HDR: Off • On • Off • On • Off • On
HDR does help with dynamic range a fair bit. Plus, the camera app does offer an Auto mode for it, which tends to be pretty confident in its recognition algorithms. So, we definitely advise you to just stick to the Auto setting.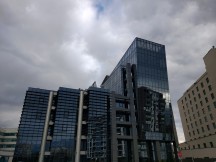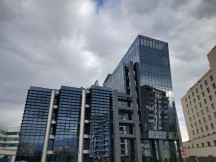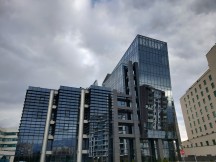 ROG Phone main camera samples HDR: Off • On • Auto
The secondary 8MP ultra-wide camera does hold some appeal for its alternative perspective on things. However, it tends to suffer from the same ailments as the main one. General softness in the frame, relatively low detail and pretty limited dynamic range.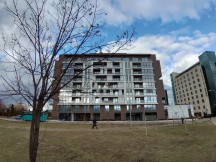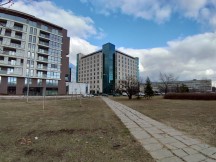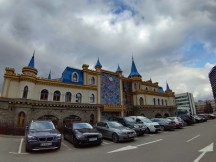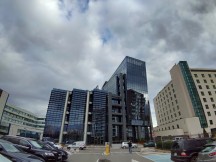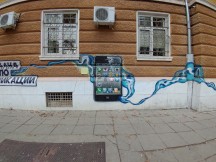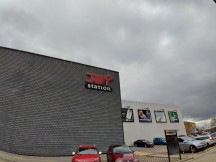 ROG Phone ultra-wide camera samples
Again, HDR does help out a bit with the dynamic range part of the equation. Just leave it on Auto and hope for the best.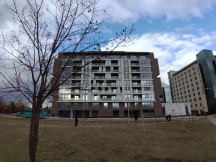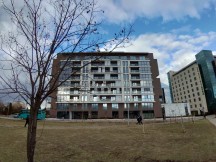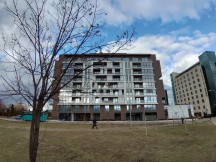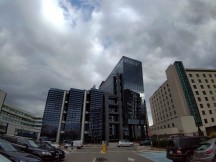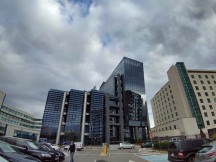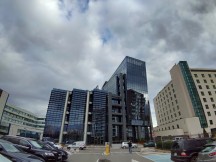 ROG Phone ultra-wide camera samples HDR: Off • On • Auto • Off • On • Auto
The barrel distortion on the 12mm wide-angle camera is pretty pronounced, but we don't really mind too much since it is part of the effect.
We did mention Super Resolution mode earlier since using it is a somewhat effective way of sharpening up your stills and combating the softness on auto mode 12MP photos. You can get up to about 49MP of not entirely real resolution this way. Although, having said that, it does seem that there is more than simple interpolation going on behind the scenes since Super Resolution shots do appear to have slightly more detail than regular ones. Then again, it might all be in our head.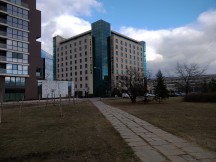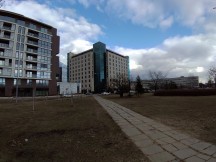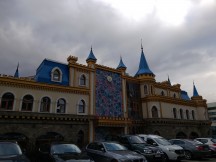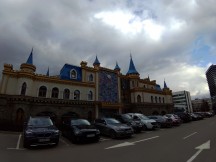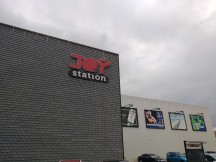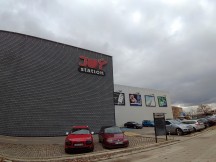 ROG Phone Super Resolution samples
Another cool extra trick the ROG Phone camera can pull, or at least try to is Portrait mode.
Instead of separating it out in a mode of its own, Asus has decided to leave it as a toggle on the left side of the main interface. That definitely makes getting to it quicker. You can adjust the strength of the effect via a simulated aperture slider and the algorithm seems to rely heavily on facial recognition. So, even though you can have some degree of success with a non-human subject, the results won't be great.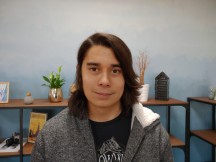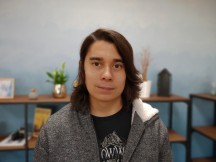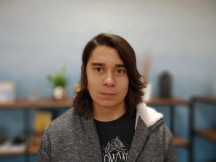 ROG Phone portrait mode samples: Off • Medium • High
And speaking of less than great results, even with good lighting, nice contrasting background, and a human subject, standing perfectly still, the results are mediocre at best. Edge detection is noticeably off most of the time. It appears the ROG Phone is trying to create the effect purely on software, with no depth info from the second camera. We do get that it's a fixed focus, ultra-wide unit, so probably not much help anyway. But even so, we have seen much better pure-software portrait implementations even on cheaper phones.
Before we move on to the selfie camera, as per usual, we took some shots of our in-studio, controlled lighting posters and uploaded them to the extensive photo compare database. You can pixel-peep to your heart's content.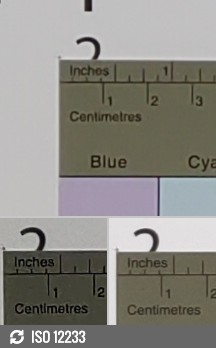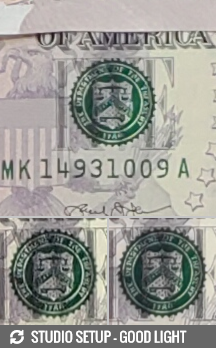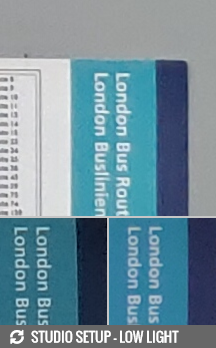 Asus ROG Phone vs. Razer Phone 2 vs. Xiaomi Pocophone F1 in our Photo compare tool
Selfie camera quality
The 8MP, f/2.0 selfie camera is hardly impressive as well. The main issue is that the focus sweet spot seems to be quite shallow, meaning that most of your selfies are likely to end up out of focus.
Portrait mode is available on the selfie side as well. The results are about as good too.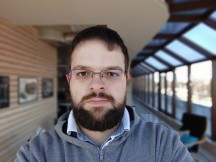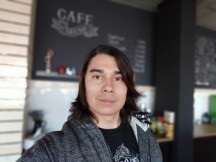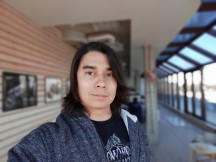 ROG Phone selfie portrait mode samples
Beauty Mode is also available and Asus definitely didn't skimp on options either. In fact, there are some nay tweaks to apply that you can end up with some very funny results.
Video capture quality
The ROG Phone can capture video at up to 4K@60fps resolution with its main camera. EIS stabilization is also available on every resolution level, which, surprisingly wasn't the case on the Zenfone 5z when we reviewed it. Asus is thus clearly making the most of the capabilities of the Hexagon 685 DPS, inside the Snapdragon 845.
Videos look pretty good in terms of colors and detail. Noise seems to be kept at bay pretty well too. However, the ROG Phone does have a tendency to over-expose a bit and given the relatively limited dynamic range it has to work with, some highlights can get easily lost.
For instance, the sky and mountains seem to almost blend in these samples, leaving little sense of depth in the frame. FullHD resolution maintains pretty decent levels of detail.
Format-wise, everything is pretty standard: AVC video stream and a stereo, 48kHz stereo audio one, inside an MP4 container. Just about 43 Mb/s bit rate at 4K and 20 Mb/s at FullHD.
You can download short untouched samples as well - 2160p/30fps (11s, 57MB), 1080p/30fps (11s, 29MB) and ultra-wide 1080p/30fps (11s, 28MB).
EIS is available at all resolutions and actually seems to be working fairly well.
The 8MP ultra-wide camera can capture video as well. It is capped at FullHD, though. Aside from a vastly different exposure, out ultra-wide samples ended up pretty similar to the 1080p main camera ones. Detail is adequate, so are colors. Only dynamic range standing out as a notable issue.
EIS works on the 8MP ultra-wide camera as well. Using it does crop the frame quite a bit, though, negating some of the benefits of the extra-wide field of view.
Here we have the ROG Phone in our 4K video compare database as well.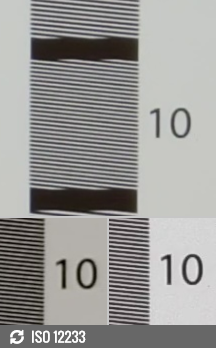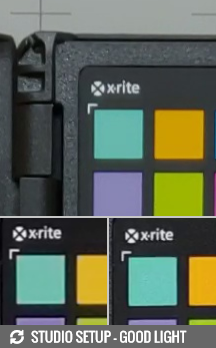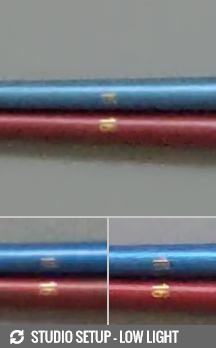 2160p: Asus ROG Phone vs. Razer Phone 2 vs. Xiaomi Pocophone F1 in our Video compare tool
Overall, the ROG Phone camera experience is unimpressive on pretty much every level. One notable exclusion being the surprisingly rich feature set and collection of settings the camera app offers.
Beyond that, however, Asus has a lot of catching up to do if it wants to compete with the big boys in the imaging department.
Can we desktop dock for other applications than only gaming,like business, professional works, billing softwares etc/ can we use only the phone as PC with keyboard and mouse/ or with an external display/monitor without a PC.
Not worth it. I dropped my phone once and it was just about knee high and the display got broken. At first it was displaying some light in the screen but as time goes by it just displayed black screen. The touch sensor were still working but the disp...
Which 2020? Before or after Christ?