Asus Zenfone 7 Pro review
GSMArena team, 1 September 2020.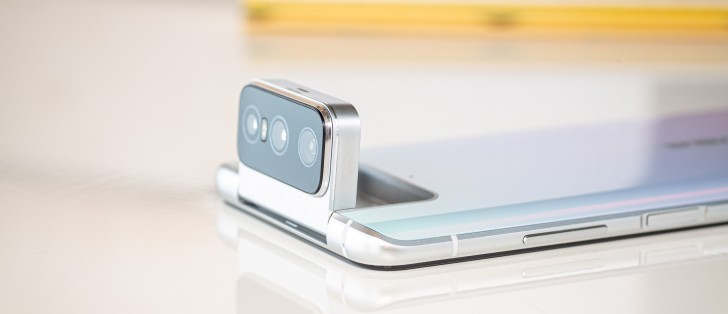 Triple camera on the Zenfone 7
The Zenfone 7 Pro brings improvements in the imaging department - ones that couldn't have fit in the Zenfone 6's Flip Camera. The triple-cam setup now comes with an extra telephoto cam and upgraded main and ultra wide angle modules.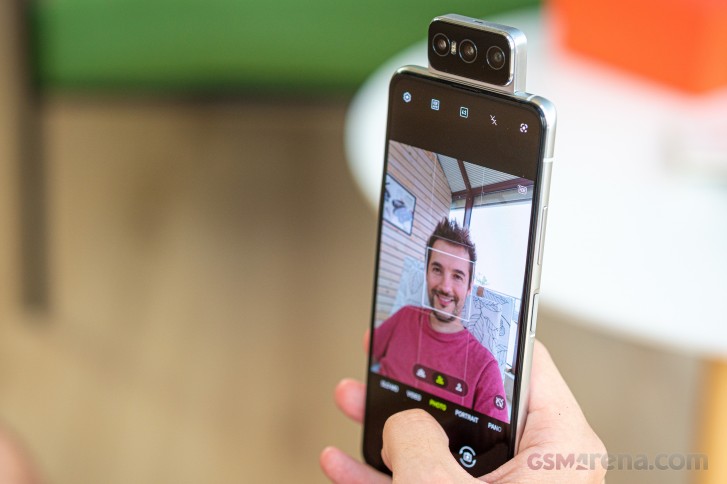 The main camera now uses a 64MP 1/1.7" IMX 686 sensor - one of Sony's Quad Bayers that's meant to capture 16MP images. It's paired with a stabilized 26mm equivalent focal length lens with an f/1.8 aperture.
The ultra wide angle camera now uses a 12MP Sony IMX 363 sensor - a 1/2.55" imager with 1.4µm pixels and dual pixel autofocus. The Zenfone's ultra wide is capable of focusing all the way down to 4cm so you can do close ups, but also use it to exaggerate perspective with nearby subjects and not just for vast (and vastly boring) landscapes. The lens has an f/2.2 aperture and what's looking like a 17mm equivalent focal length - so say a few hardware apps and visibly not as ultra wide as some competitors.
On to the newly added telephoto camera. It uses a lens with an equivalent focal length in the whereabouts of 80mm and its aperture is f/2.4. This gives it 3x optical zoom power when comparing against the main cam. The resolution on this one is 8MP and Asus isn't quoting Sony as the supplier of this sensor, so we reckon it isn't.
While both the main cam and the telephoto on the Zenfone 7 Pro feature OIS, the Zenfone 7 has no optical stabilization on any of its cameras.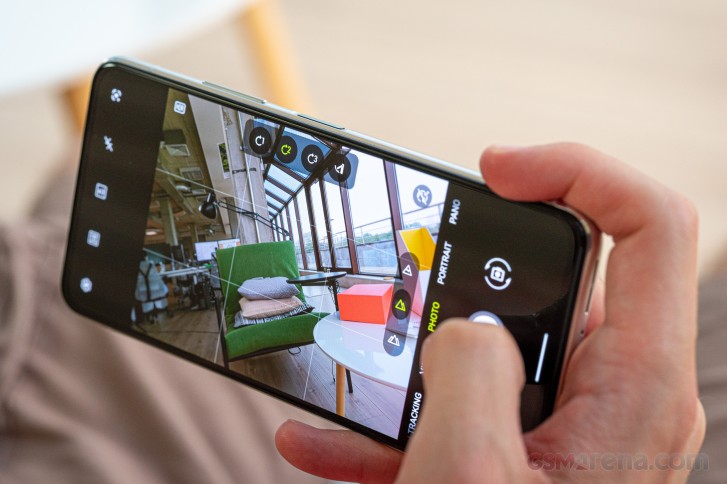 The Camera app on the Zenfone looks like most camera apps, but with controls added to operate the flipping mechanism. The simple tap-to-switch button that does the 180-degree flip can be operated by sliding too, for precise manual angle adjustment. Then there's the custom angle switch which lets you save three custom positions of the Flip Camera for quick access.
That aside, operation is as usual. You can switch modes one by one by swiping horizontally in the viewfinder, or many modes at a time by swiping on the mode carousel below. The three position zoom switch uses mountains for indication of zoom level - trees, mountains, numbers, it's all the same. The shutter release has a hidden self timer feature - you slide it up to pick a timer delay up to 10s in 1s increments.
On the opposite end there are controls for HDR mode (auto/on/off), aspect ratio (4:3, 16:9, 1:1, and 20:9 fullscreen), and flash mode (off, on, auto, and torch). A Google Lens shortcut and a cog wheel for access to settings complete the list of icons.
A Pro mode is available too and you get to control all three cameras from here. Shutter speed can be set in the 1/10000s to 32s range (up to 16s on the telephoto), the ISO range is 25 to 3200 (1600 on the telephoto). Exposure compensation can be added in 1/3EV increments in the -2EV to +2EV range, white balance can be set by light temperature with icons denoting common light sources, and you can use a slider to focus manually, though there's no focus peaking. As far as aids go, a tiny histogram is available as well as a digital level.
It's worth reiterating here that there's one annoying bit about the camera and its operation without touch input - we touched upon it in connection with the Smart key. While a double press on the Smart key can be set to launch the camera, doing so from a locked phone requires you to unlock it first before being able to take a picture. That's not really a shortcut, is it?
Daylight image quality
Daylight photos out of the Zenfone's main cam leave little to be desired. Detail is plenty and 16MP is a meaningful upgrade over the 12MP defacto standard on a lot of the big-name flagships. It's rendered in a fairly conservative way too so there are no sharpening halos or other signs of overprocessing. Colors are appealing without going into excessive saturation - the Zenfone adopts a more true-to-life approach than the Samsungs of the day.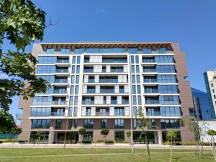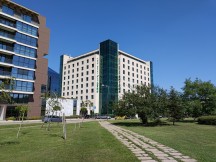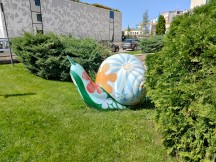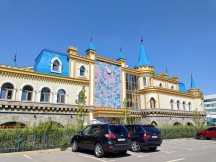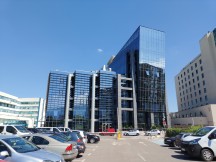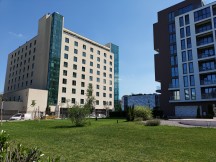 Daylight samples, main camera (1x)
Perhaps the one area where the 7 appears to be a bit lacking is dynamic range. We had more blown out highlights in the Zenfone's samples than what we're used to. It's not strictly an issue and it could be a conscious choice on Asus' part to achieve a more contrasty look. In any case, it may be worth overriding its exposure if you care for detail in a particularly bright spot in your frame.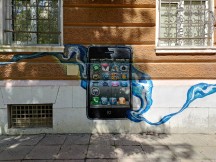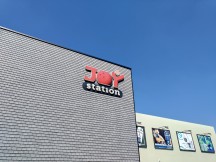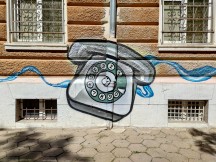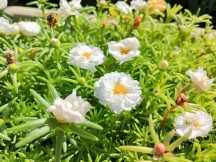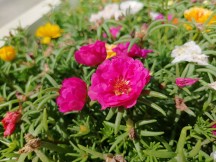 Daylight samples, main camera (1x)
Shooting in the nominal 64MP is possible too. You stand to gain some extra fine detail in well lit conditions at the expense of a drop in dynamic range and an increase in noise.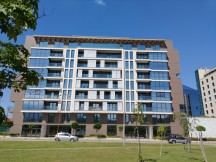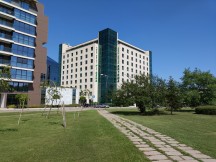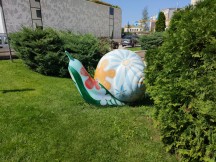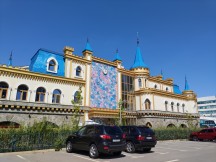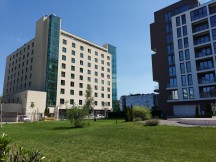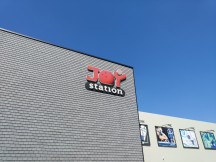 Daylight samples, main camera, 64MP
The ultra wide angle cam of the Zenfone 7 turns in a solid performance too. It's not quite as wide as what you'd get on a Samsung, for example, but Samsungs can't autofocus and this one here can delivering sharpness where you want it. And even against other AF-ing competitors like the OnePlus 8 Pro or the Find X2 Pro, the Zenfone 7's ultra wide compares favorably in sharpness and detail. Distortion is also well corrected for, whether that's entirely due to the optics or in software - there's no toggle for that in the app. Once again, we'd take some wider dynamic range that what we're getting.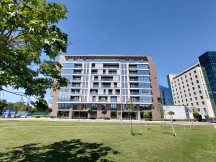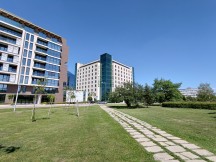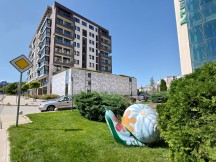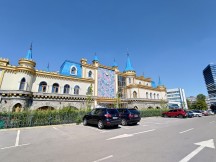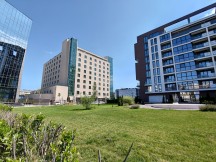 Daylight samples, ultra wide angle camera
With the autofocusing capability of the Zenfone 7's ultra wide you get to shoot close-ups with subjects down to 4cm from the camera, as well as emphasize and contextualize nearby subjects. That last bit is among the main uses of ultra wide lenses in principle, yet you don't get it with fixed focus ultra wides that leave near subjects blurry.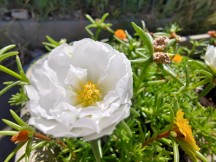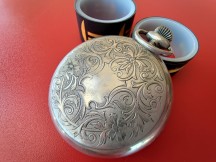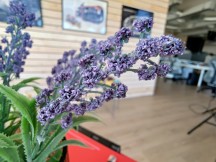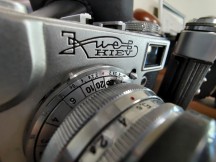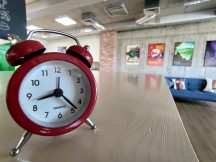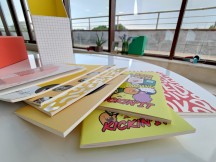 Daylight samples, ultra wide angle camera
The Zenfone 7's telephoto delivers some of the sharpest and most detailed 8MP 3x shots we've seen. Cropping an 8MP portion from the main cam's 64MP shots returns practically the same coverage and while usable, that's nowhere as sharp as the 8MP images from the tele. A fair bit of noise can be seen at 1:1 zoom level, but it's not obtrusive. Colors are closely matched to the main unit's reproduction, dynamic range is alright.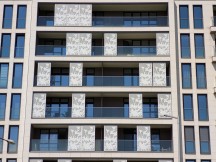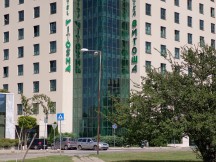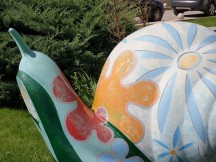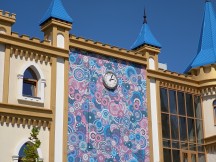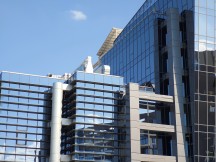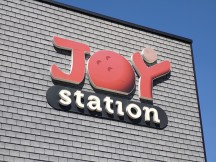 Daylight samples, telephoto camera (3x)
Low-light image quality
In low light, the Zenfone 7 has sort of an auto Night mode behavior when in photo mode. That's operated by a toggle in settings and you can turn it off. Otherwise Photo mode and Night mode will produce the exact same results (there's a bit more nuance to that, but more on it later).
So, plain Photo mode photos out of both the main camera and the ultra wide are soft, and have limited dynamic range. The ones out of the main cam are also quite noisy, while on the ultra wide one more aggressive noise reduction has smoothed that out too, alongside the detail.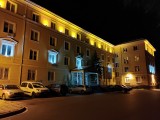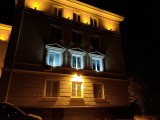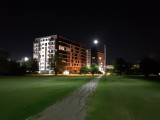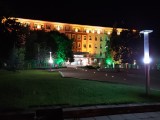 Low-light samples, main camera (1x)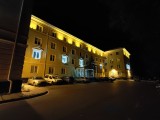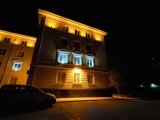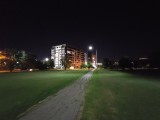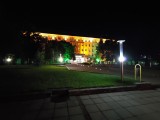 Low-light samples, ultra wide angle camera
Night mode makes a significant difference and improves things considerably. Highlights and the areas around them get much better developed while shadows stop being an indiscernible mush and get actual detail in them.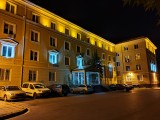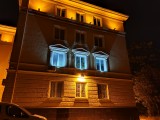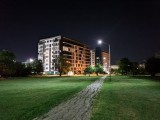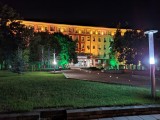 Low-light samples, main camera (1x), Night mode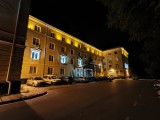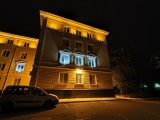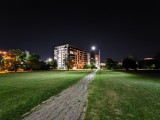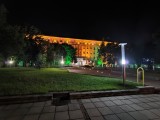 Low-light samples, ultra wide angle camera, Night mode
This is where that nuance comes into play. Night mode is available in two flavors on the Zenfone 7 - 4s and 7s exposures. The default is 4s and that's what you'd be getting if you enable the auto Night for the Photo mode. When in the dedicated Night mode you can pick between the two durations. We, however, can't see a meaningful difference between the two, and the added time of having to stay relatively still feels wasted. 4s it is.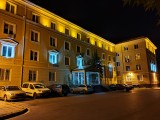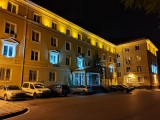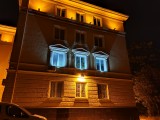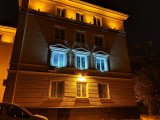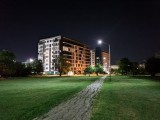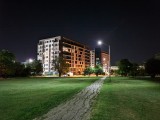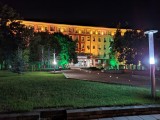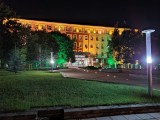 Low-light samples, main camera (1x), Night mode: 4s • 7s
There's no Night mode of any sort on the telephoto camera on the Zenfone 7. Its photos are decent and can be used in a pinch, as long as you don't look at them at pixel level magnification where they do show softness and noise. It's worth noting here that it could pay off to check for focus before leaving the scene, as the tele tends to hunt in dim light.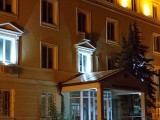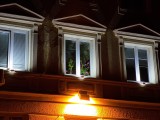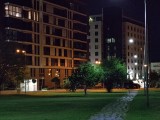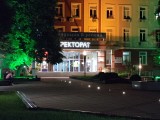 Low-light samples, telephoto camera (3x)
A quick comparison between the Zenfone 7 and the Zenfone 6 reveals a notable generational improvement in low light - present on the main camera, but properly striking on the ultra wide. Mind you, the Zenfone 6 does appear to apply some of that Night-mode-in-Photo-mode action with no option to turn it off, so a Photo mode side-by-side would be misleading. Here are the Night mode samples instead.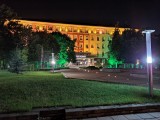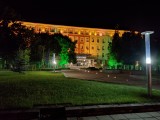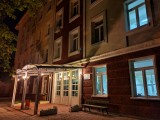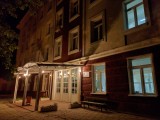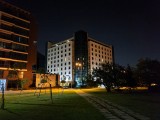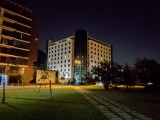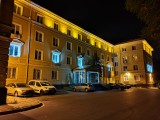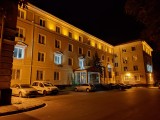 Low-light samples, main camera (1x), Night mode: Zenfone 7 Pro • Zenfone 6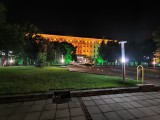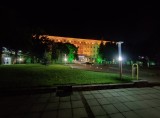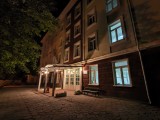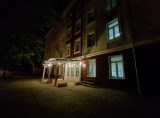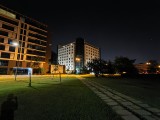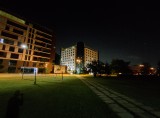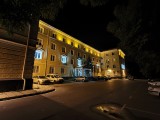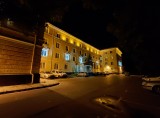 Low-light samples, ultra wide angle camera, Night mode: Zenfone 7 Pro • Zenfone 6
Once you're done with the real world samples, head over to our Photo compare tool to see how the Zenfone 7 Pro stacks up against the competition.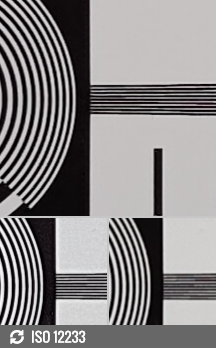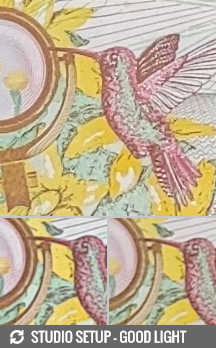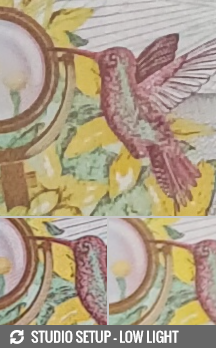 Asus Zenfone 7 Pro against the Galaxy S20+ and the OnePlus 8 Pro in our Photo compare tool
Portraits
Portraits on the Zenfone 7 are shot with the main cam but with a 1.6x-ish zoom. They still come out at 16MP and consequently some upscaling is involved and it shows. Absolute detail isn't great and there's a prevailing softness to faces - and those should be sharp in portraits. You could live with it, it's just that it could and should be better.
At a seemingly modest f/2.0 setting on the simulated aperture, the background blur appears a bit over the top, but you can adjust that when taking the shot or later in the gallery as well. Subject isolation is otherwise very good.
We toyed with the idea of using the 3x zoom tele for portraits, in Photo mode because it's not available in Portrait mode. As it turned out, the combination of a tiny sensor and relatively narrow aperture doesn't offer nearly as much separation, unless you place your subject a good deal away from the background.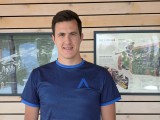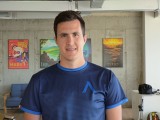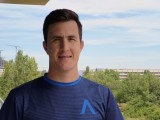 People shots, tele camera, 3x zoom
Going back into Portrait mode, you can use it for isolating non-human subjects too. It works similarly well for subject isolation and the slight loss of fine detail from the 1.6x crop and upscale action is somehow not as prominent when you're not looking at faces.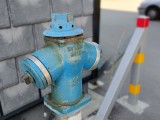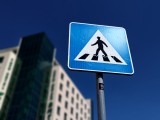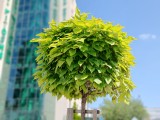 Portrait mode on non-human subjects
Selfies
The Zenfone 7 has the best selfie camera setup you can find on a phone right now - seeing how it uses its entire triple rear camera setup for selfies as well. Shots out of the main cam come out with abundance of detail and spot-on skin tones. Dynamic range, in the context of selfie cameras, is properly excellent too. There's a fair bit of subject isolation too - with the big 1/1.72" sensor and the close focusing distances when shooting selfies, the depth of field is fairly thin.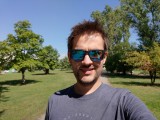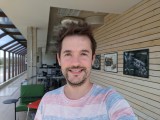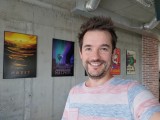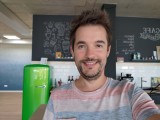 Selfie samples, main camera (1x)
The ultra wide fairs alright for selfie purposes, it's just not quite as capable as the main cam. Pixel-level detail isn't quite as good and skin colors look a bit off. The extra coverage will be much appreciated for group shots, however, though you'll need to provide your own group.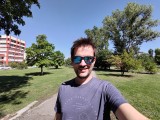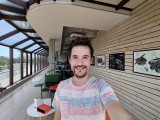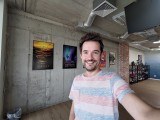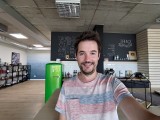 Selfie samples, ultra wide angle camera
Selfies can be taken with the tele camera too, though we can't see why you'd want to - an entire face can't fit in the frame when holding the phone at arms length. The tele camera will focus this close and you'll get very detailed shots. Too detailed. Here's a couple samples, no more.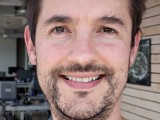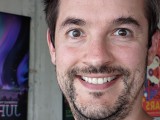 Selfie samples, tele camera (3x)
While you can just shoot with the main cam and call it a selfie portrait thanks to the fairly thin depth of field, a Portrait mode is also available to strengthen the effect with some computational blur.
You'd think that selfie portraits on the Zenfone would be like regular portraits taken with the camera looking away, but that's not the case. The 1.6x zoom applied for rear facing Portrait mode makes sense so you don't stick the phone into another person's face, but for selfie portraits the coverage is the native one of the main camera. That's the logical approach in this context, letting you get more in the frame than just a head.
With no upscaling going on, these images are noticeably sharper than if you're shooting someone else with the camera flipped back. Subject separation is once again very competent, even after swapping out the model, though the blur level is a bit excessive once more.
Panoramas
Automated panoramas are one of the unique applications of the Zenfone 7's Flip Camera. They are implemented somewhat differently than on the Zenfone 6. For one, here you can use either the main cam or the ultra wide angle one, while only the main cam is used on the 6. Another change is that the Zenfone 7 takes 6 separate images at different angles of the Flip Camera assembly, as opposed to the continuous sweep on the previous model. Additionally, here the panoramas are around 1700px tall, as opposed to the 2000px on the Zenfone 6 - what's that about.
What will be a better choice, this Asus or samsung S20 FE 5G
Have zenfone 7pro DLNA function? I don't find in specs...
Zenfone 7 with Telephoto but not OIS, or 1+ 8T with OIS and no telephoto ?