Black Shark 2 review
GSMArena team, 09 July 2019.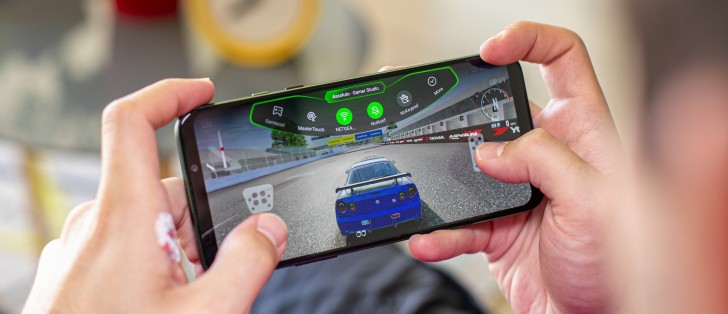 Vanilla Android with some Black Shark enhancements
Xiaomi opted for a near-stock Android ROM called Joy UI on the Black Shark 2. The Android OS is the latest publicly available version - Pie and has just a couple additions to make your gaming experience better.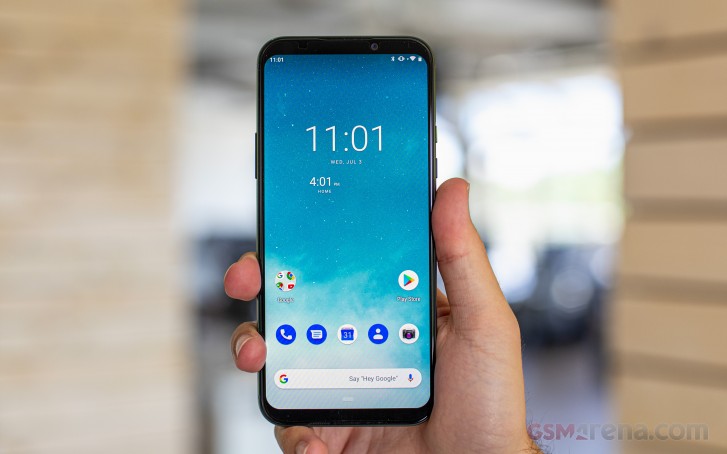 There is the Pie notification shade, quick toggles area, the new Pie task switcher and its multi-windows capabilities, and even the list of recent apps in the task switcher that can be expanded to reveal the full app drawer.
The Black Shark 2 supports an always-on mode - Ambient display - and oddly you can't turn it off. It's either always-on or shown only when you pick up the phone if Lift to Wake option is on.
You can unlock the screen via the improved under-display fingerprint scanner. The reader is very quick to set up and works snappily after that. The accuracy is superb, too, and overall, it's great for your daily unlocking.
You can also set up face unlock in addition to it - it's equally fast as the Black Shark 2 wakes up the moment you pick it up, but not as secure. Note that the face unlock option may not be available in all regions.
The launcher does also include an optional Google feed screen on the far left and lends itself to a certain degree of customization, like editing number or rows and columns and toggling things like notification dots, app suggestions and home screen rotation.
Music, Movies, Files, Drive - everything is handled by Google's default apps. There is no FM radio on the Black Shark 2.
The only traces of Xiaomi's addition to Android are in the Settings menu. There are two new sections in there - Light Settings and Game Dock.
The Light Settings controls the two LED strips on the frame and the illuminated S-logo at the back. Here, you can configure the effects on that S or disable it completely. Then there are a few available scenarios. Basic is for power, call, notification, and charging effects. Entertainment is for effects during music playback. And then there is Shark mode, which is to enable the LEDs in that mode.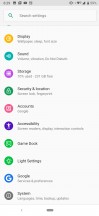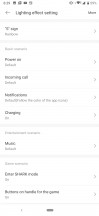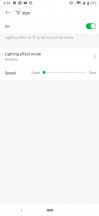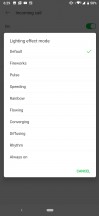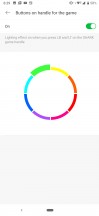 Settings • Light effects • S-logo • Different effects • Choose colors
Game Dock is the settings menu for the Shark gaming mode. Here you can opt for FPS optimizations, floating windows, in-game voice optimizations, and brightness lock.
Aside from those two new sections in Settings, you'll find no other traces of Black Shark proprietary stuff. That's because everything else is available only in Shark Space and this mode can only be activated via the hardware slider on the side - you get no icons or gestures for it. You can then only exit by sliding it the other way.
Shark Space is a game launcher, which automatically recognizes your games and adds them to its library. In case it fails to add a game, you can do it manually. It has an integrated DnD mode for not allowing calls and notifications to pass through, and it also cleans RAM upon launch.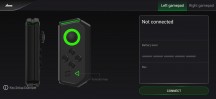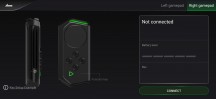 Shark Space - hardware controls
The Shark Space is the place where you can configure the accessories for the Black Shark 2, if you bought some. Those are connected via Bluetooth and snap easily on the Shark's sides.
The Space does more than meets the eye, though. For starters it handles and repurposes resources on the go, for maximum performance and framerate. It also keeps track of misbehaving background apps, temperatures and signal strength.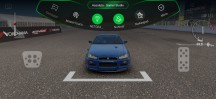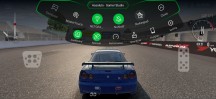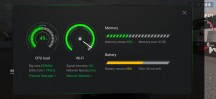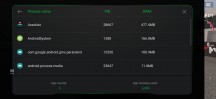 The game bar • game bar • keep track of your resources
When you are in a game launched through the Space, you can swipe on the upper right corner and invoke the dedicated Gamer Studio. It's a row or two with different options. You can restrict more things from here, clean RAM, optimize resources, or even enter the so-called Ludicrous mode.
This Ludicrous allows you to boost the CPU, GPU, and Touch Panel temperature thresholds and thus enjoy the maximum performance your phone can offer for a longer time. This may and will overheat the Black Shark 2 though if used continuously without the cooling case that is sold separately and has an active fan within.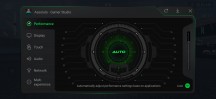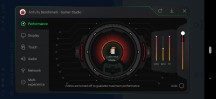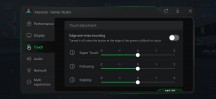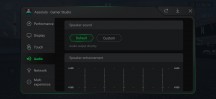 Performance • Ludicrous mode • Touch control • Sound control
We tried the Ludicrous mode for benchmarks, and it provided a small boost in CPU and GPU intensive tests. It did raise the AnTuTu score with 3,000 points, but we just can't believe you will be able to feel this in real life scenarios.
In Gamer Studio you can assign different touch sensitivity levels to different areas of the screen. You can adjust the LEDs behavior, set different audio effects and equalizers for each game, assign network priorities - there are really more options than anybody will ever need, but then again you can opt to use as many as you want or even none whatsoever.
Game Pads
Xiaomi offers an optional Black Shark 2 Pro Kit that costs €89.90. It contains a special Black Shark inspired case and two game pads (left and right) that you snap on either side of the phone.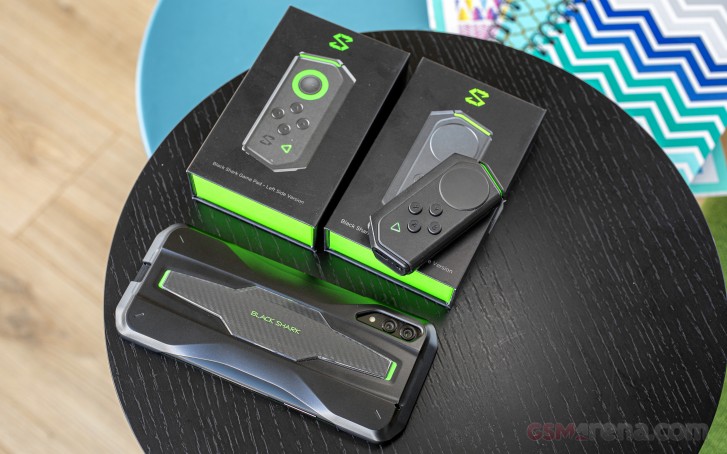 The case is made entirely of plastic and is needed to provide the phone with rails so you can attach the game pads. It also provides for even more secure grip, and it does look cooler.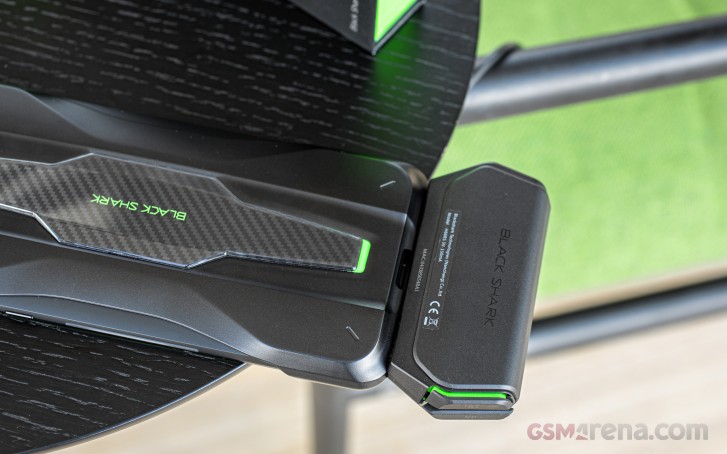 The left gamepad has an analog stick, four directional keys, and a function key. Then the right pad has a round touch area, four action keys (X,Y,A,B), and another function key. Both gamepads have a pair of triggers on their top sides, while each of their bottoms has a power switch, LED indicator, and a USB-C port.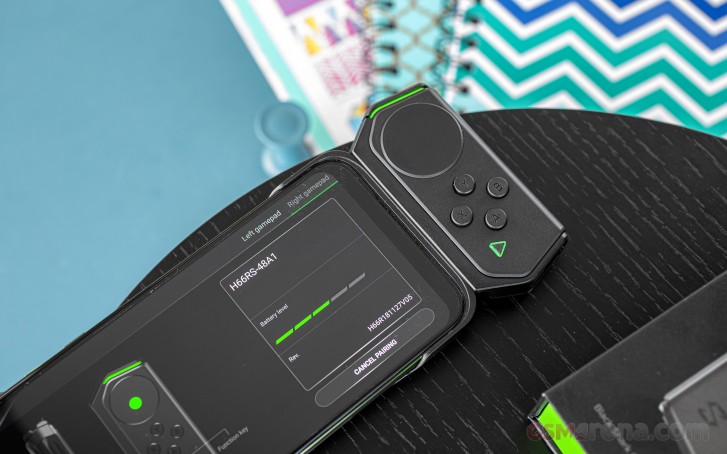 All keys but the function are used when playing games. The function button will allow you to map all virtual keys to the hardware onse. It's rather easy, you need to enter mapping mode from within the Gamer Studio and follow the instructions.
The pads slide easily in the case and they go along well with the Black Shark 2 design. Both are made of black plastic with matte finish and have very nice grip. Their keys have excellent response and feedback, while the integrated batteries should allow for up to 12 hours of non-stop gaming.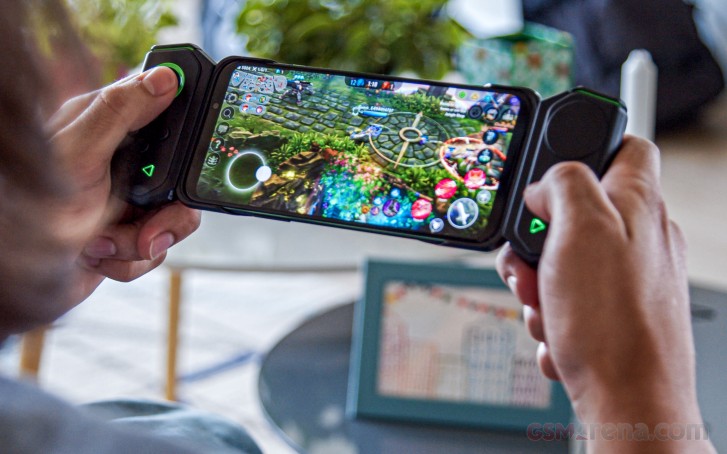 We tried a couple of games and indeed our experience was very positive. Unlike other Xbox-like controllers where you snap the phone on the top, these are very compact and look like a part of the phone rather than some oversized appendix. We would definitely prefer to carry and play with those while commuting, rather than something bigger than the phone itself.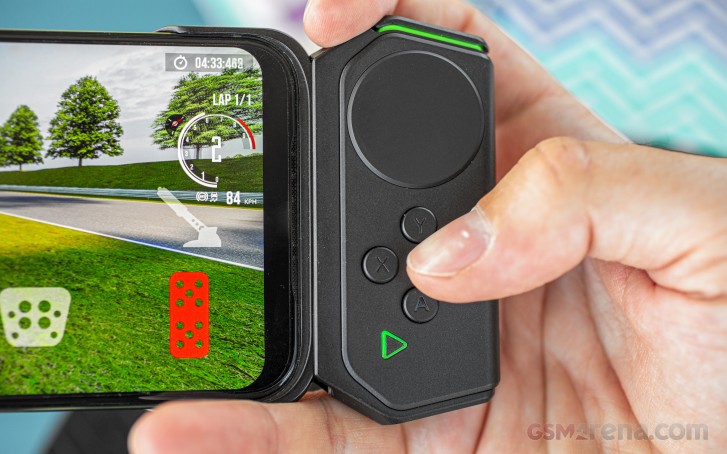 Xiaomi is also selling these two with a standalone console-style piece instead of a case in what it calls Black Shark 2 Portable Gaming Kit. If you prefer to attach your phone to your big TV and use it as a gaming console and these as a wireless controllers, that's the way to go.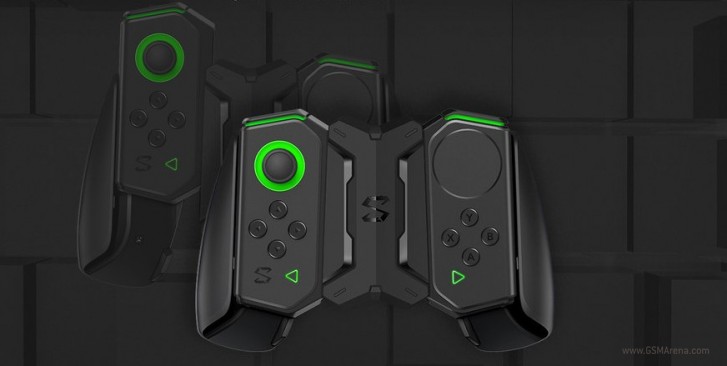 To us that seems like a less viable option, but some might find a use case for it.
Technical Talk World
30 Sep 2021
U{$
Who is batter Realme 8 1month old or Black shark 2 13month old who is best
Does gpu boost (*#*#666#*#*) improve gaming performance overall? Or is it only for bhenchmarking? Because i am getting frame drops with turning on gpu boost i dont know why tho. Please reply :(
Anonymous
12 Jun 2020
Dk8
Of course ROG