Camera test: S21 Ultra vs. Note20 Ultra
GSMArena Team, 15 February 2021.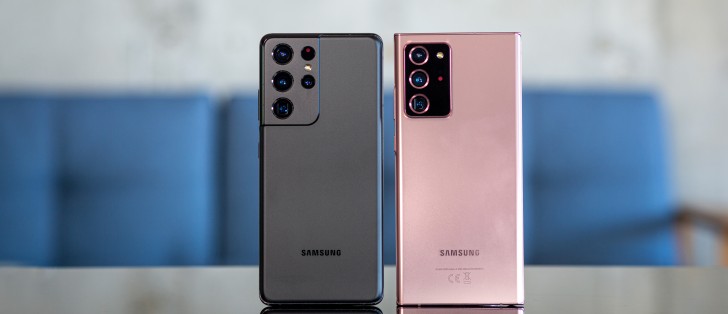 Introduction
Ultra vs. Ultra, the very obvious working title of this one was. The Galaxy S21 Ultra marks the third iteration in Samsung's pursuit of the ultimate cameraphone so we figured a comparison was in order.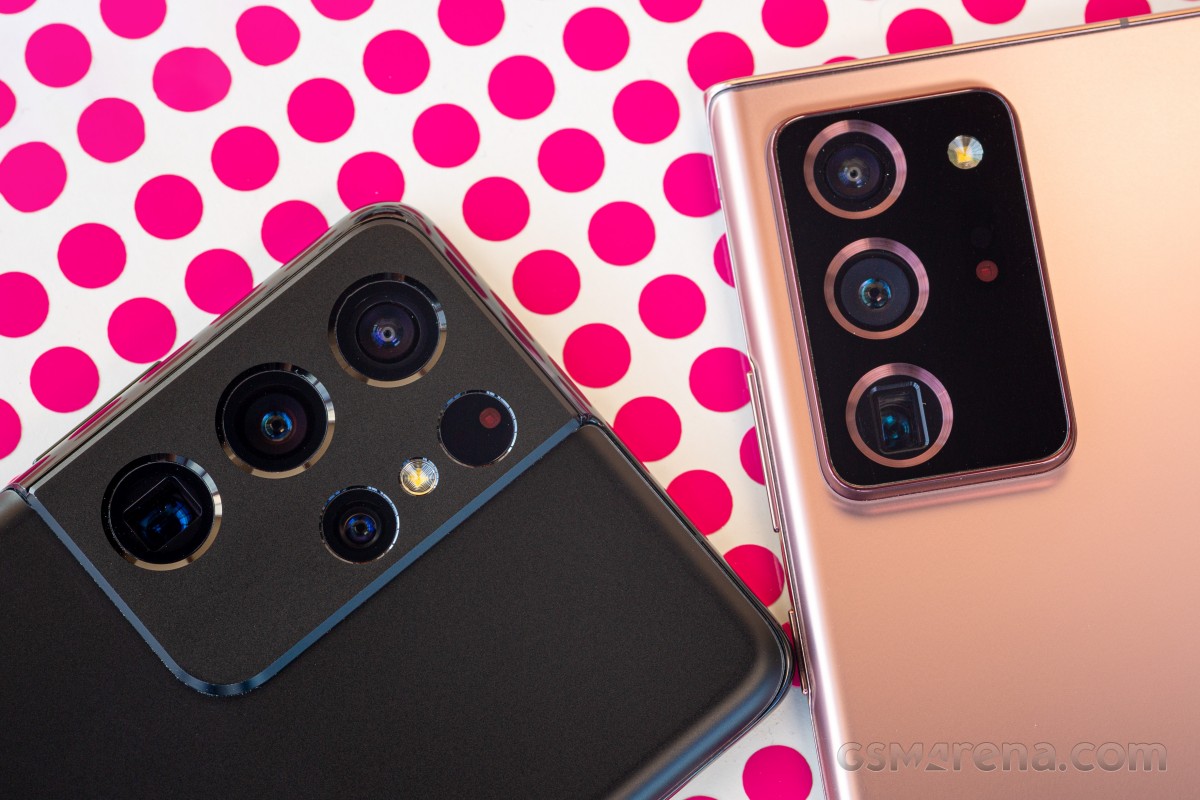 We limited it to just two contenders - the new model against the Galaxy Note20 Ultra from some 6 months ago. A three-way with the S20 Ultra crossed our minds, but maintaining our sanity prevailed over curiosity. As the number of samples in this simpler head-to-head grew exponentially (due to the sheer number of cameras, changing weather, reshoots because of software updates), we appreciated our conservative choice of participants.
Since the Note20 Ultra was in many ways an improvement over the S20 Ultra, and the now a-year-old last-gen S-series is less of an enticing purchasing option, we reckon our choice has merit beyond our own convenience. Plus, with the S21 Ultra's S Pen support, is it not really a new Note in disguise?
Okay, with our choices already rationalized, let's go over what's inside these phones.
Hardware
The latest Ultra comes with a whole bunch of new hardware, including the identical at first glance main camera. In fact, it's entire camera setup is unseen before.
That primary unit now uses a second generation Nonacell 108MP sensor, the Isocell HM3 (the smaller-pitch 0.7µm HM2 doesn't count in our book). Its key improvement over the HM1 is Smart-ISO Pro, which leverages the imager's dual native ISO capability by using both gain levels within the same shot - Samsung explains it clearly in a video.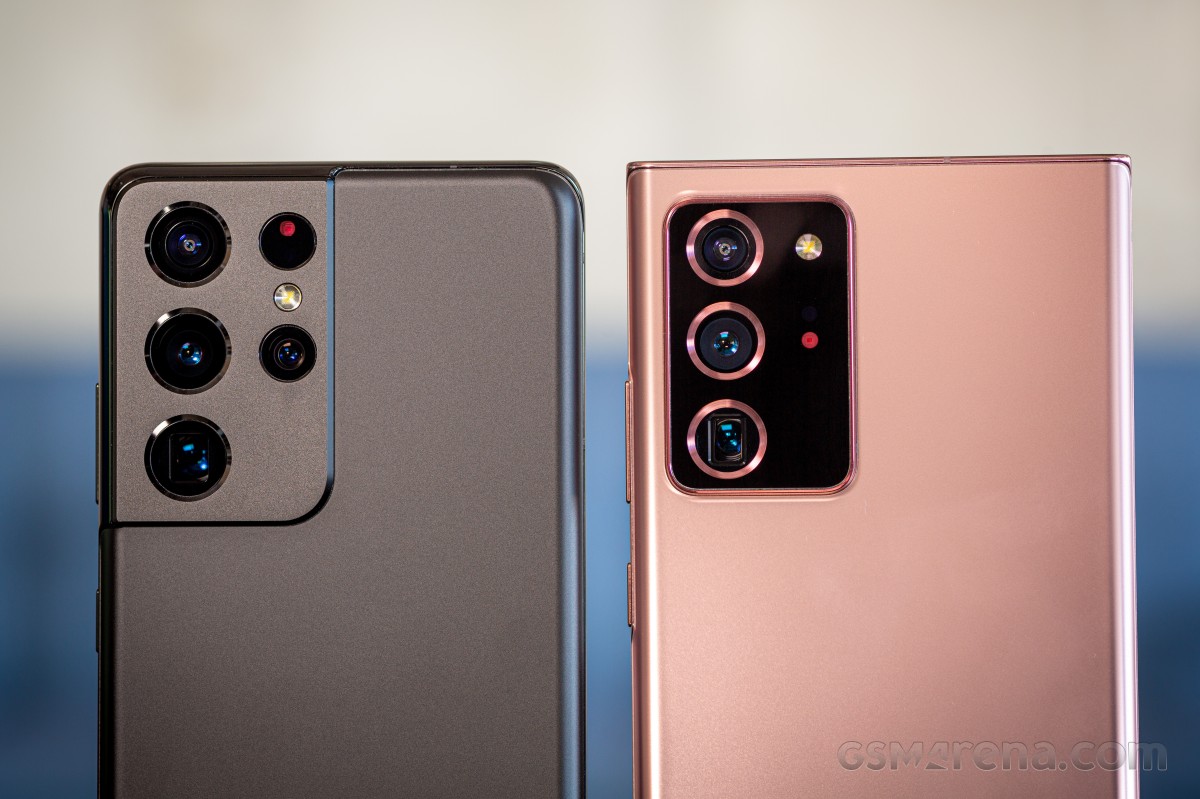 It's not just the sensor that's changed, though - the lens is now wider at a 24mm equivalent (26mm on previous Ultras). Its aperture remains f/1.8 and it's still fixed - we miss the dual aperture capability of older Galaxies. Optical stabilization is, of course, still present.
Another new addition on the Ultra v.3 is autofocus on the ultra-wide angle camera, this one we've been rambling on about for at least a couple of generations of Galaxies. It uses a 12MP 1/2.55" sensor with 1.4µm pixels, same as on the Note, only these new pixels now have dual pixel AF capability. Samsung quotes a 120-degree field of view on both lenses while the aperture is f/2.2.
Which brings us to the teles. The S21 Ultra has two of those, each equipped with a 10MP 1/3.24" sensor with 1.22µm pixels. One is a mid-range 3x tele (around 70mm focal length equivalent, f/2.4 aperture), the other uses a dual-fold periscope lens design to get to 10x zoom (240mm, f/4.9) . Both lenses are stabilized.
The Note20 Ultra, on the other hand, has a single telephoto camera at an in-between 5x zoom level - around 120mm equivalent. The 12MP 1/3.4" sensor it uses has 1.0µm pixels, while the lens, stabilized, has an f/3.0 aperture.
This discrepancy in the offered native zoom levels made for a really nice and simple comparison. Not. The camera app barely helped in this respect either. How so?
Camera app UI
The camera app doesn't have a preset button for 3x zoom on the Note, nor is there a 5x shortcut on the S21 Ultra. Yet, both have a 4x button for an unknown reason - which we didn't use because it's not on either phone's list of native zoom magnifications.
Realistically though, outside of comparative reviewing, the lack of a particular zoom level preset shouldn't be held against Samsung's otherwise mostly good camera app. The fact that the secondary zoom level buttons get in the way of switching modes, however, has been an annoyance in general use, so there's that.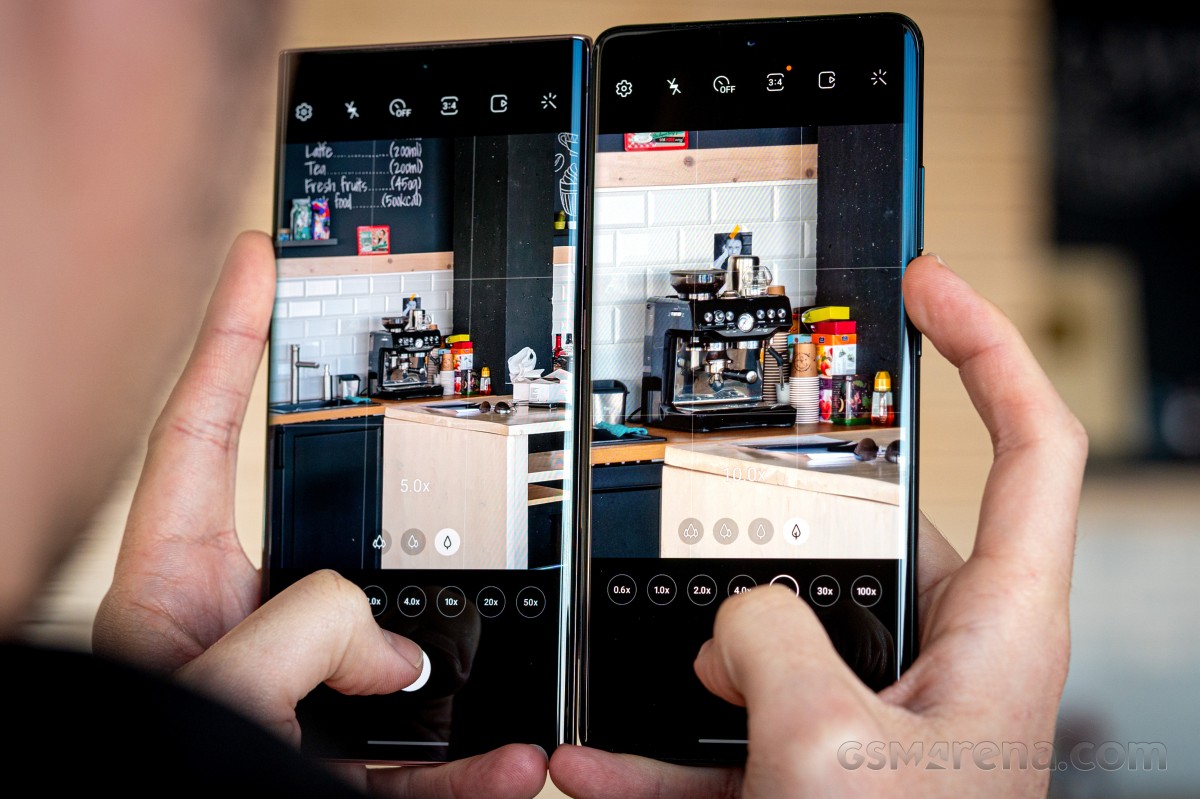 The basics will be familiar though - swiping left and right will switch between available modes, and there's an option to re-arrange, add or remove some of the modes from the viewfinder. A lot of the modes you'll want in there are not present on the S21 Ultra out of the box (like Night and Portrait mode), but let's say that it's Samsung's way of encouraging you to set up the camera app to your own liking. Speaking of, it's indeed 'Portrait' mode starting with the S21 generation - previous Samsungs used to call the faux bokeh mode 'Live focus'.
Vertical swipes in either direction will switch between front and rear cameras. Weirdly, not every phone out there supports this simple gesture - Galaxies do.
The familiar tree designation for zoom control is here too - on the Note that means three threes for ultra wide, two trees for main cam (moderately wide) and single tree for telephoto. The S21 Ultra adds another single tree (but a more detailed one) for its 10x tele.
As before, once you hit the tree toggle, an extra set of buttons show up, with additional preset zoom levels. These include the ultra wides (0.5x on the Note, 0.6x on the S, because 'x' means slightly different things on the two) and the 4x we mentioned and go into the extremes (up to 50x on the Note, 100x on the S). Pinch zooming works too, of course.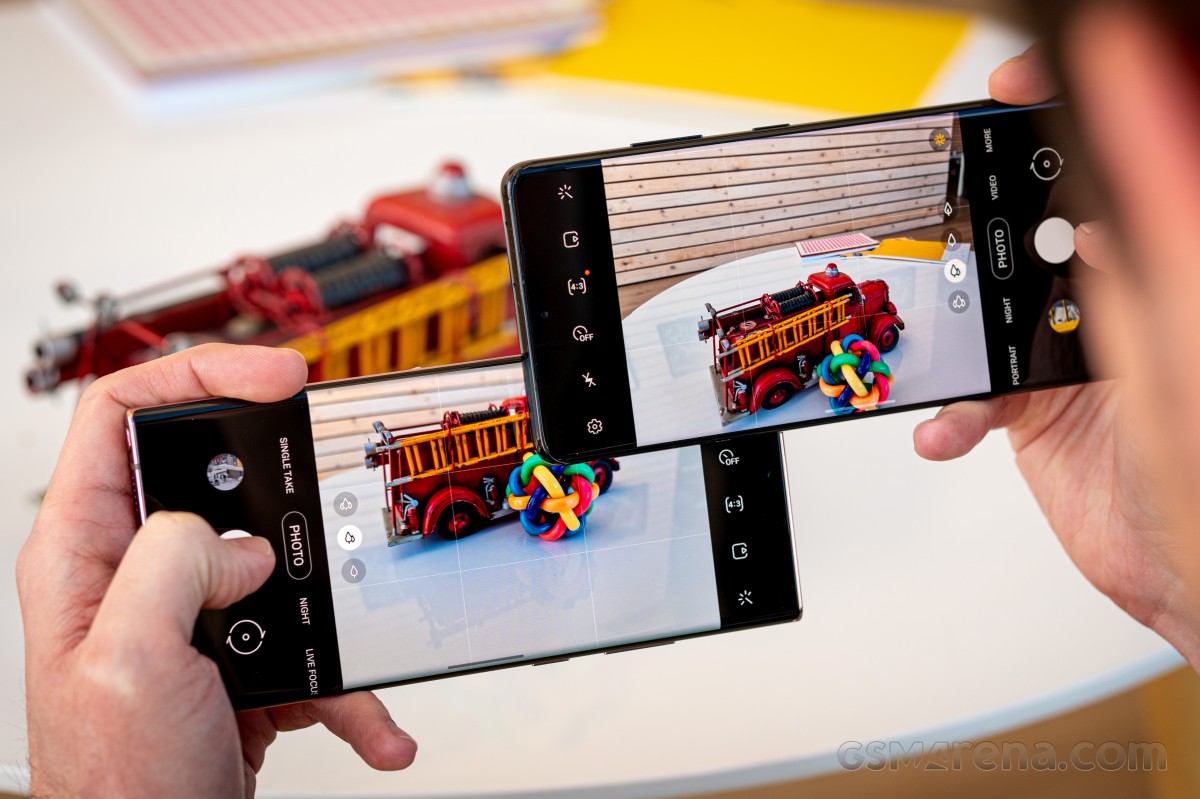 The viewfinder has the customary set of icons with the settings cog wheel located in the upper left corner of the screen. The Galaxy S21s get the video resolution relocated to the viewfinder, on the Note you need to go into settings to change that. Minor tweaks on the new phone include extra settings for Single Take mode, bokeh effects for Portrait mode, and a Director's view mode for video where you get to see what all cameras are capturing at the same time.
Pro mode is where you can select ISO and shutter speed, focus manually (with peaking), and select the white balance, as well as choose the metering mode and AF area. A major development on the S21 Ultra is that you can now access the ultra wide camera in Pro mode, the Note can't. Then again, neither can use the tele(s) in Pro mode.
Perhaps that will do for a preamble - we can now move on to looking at some sample images.
Dude, are these comparisons supposed to be taken seriously..? The shutter and aperture are totally different from A to B for every one, in some cases significantly so. The framing is off, the zoom distance not set exactly, some shots have clearly (no...
can they just remove d on-screen fingerprint sensor on S22 thO, I honestly don't understand the use of bixby on the side buttons when the fingerprint sensor can be there like M51
SAMSUNG no plan to make Note 20 series .. I'm sure that. I'm Korean so I've heard before