CES 2017: Asus Zenfone AR hands-on
CES 2017
GSMArena team, 06 January 2017.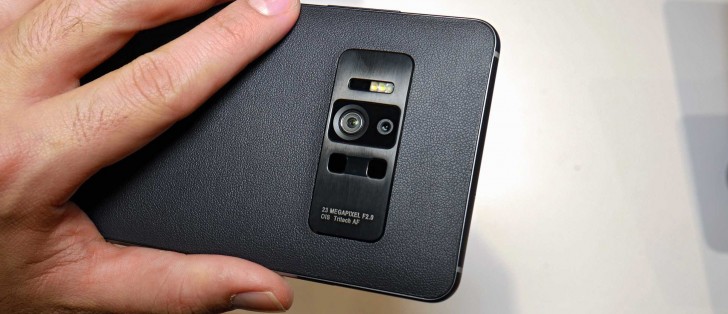 Introduction
Asus is one of few manufacturers which had more serious smartphone announcements at CES 2017.
We got our hands on the Zenfone AR and we are eager to share our first impressions. The most important thing you must know is the device is equipped with Tango, the Augmented Reality platform that adds an information layer on top of the physical surroundings in 3D using a set of cameras on the back. Tango is Google's technology and Asus are only the second manufacturer to make a phone with it - the first one was the Lenovo Phab2 Pro, which we reviewed recently.
Asus takes the technology a step further with support of Daydream, Google's Virtual Reality, which is built into Android Nougat. Yes, the Zenfone AR supports both AR and VR. So this actually makes it the first flagship with such combination of features.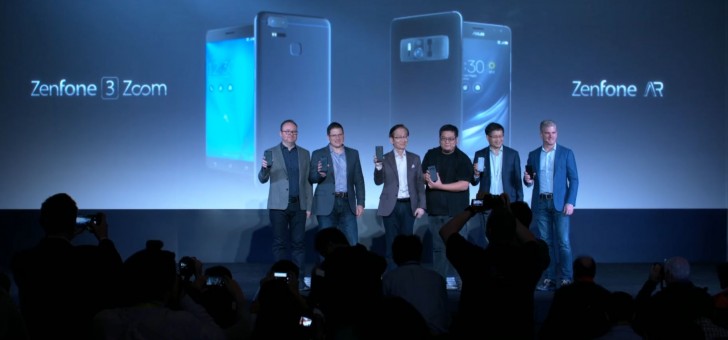 The Taiwanese manufacturer is also first on the mobile market with 8GB RAM device. Qualcomm supplied them with Snapdragon 821 in order to run effortlessly.
Zenfone AR at a glance:
Project Tango Augmented Reality
Daydream Virtual Reality
5.7" Super AMOLED display, 515ppi
Snapdragon 821 chipset: Quad-Core (2x2.35 GHz Kryo & 2x1.6GHz Kryo) CPU, Adreno 530 GPU
4/8GB RAM
32/64/128/256GB of built-in storage, expandable via the microSD card slot
23MP main camera; OIS (4-axis), depth & motion track sensors, 2160p video capture, 8MP selfie camera
3300mAh removable battery, QuickCharge 3.0
Android 7.0 Nougat OS
As you see, all this hardware makes the Zenfone AR a rather intriguing device so you will understand our curiosity. Join us on the next page as we go into further detail.
I have Asus ZenFone AR and I find it more interesting than Apple phone but my problem is in Nigeria I have no parts and expertise to repair it now. The issue with the phone is battery going flat after 30min, having come in contact once with water the...
My friend, you can always order parts over the Internet, but make sure you get them by DHL, it's the fastest and most sure way. Your screen is bad? I'll give you a piece of advice. When buying a new expensive phone, always purchase a premium protecti...
When will it accessories be available in Nigeria? i have this phone but the screen is bad and i can't get it anywhere in Nigeria. please make the accessories available in Nigeria. thanks