UK pre-orders for the Samsung DeX dock start at GBP 129.99
06 April 2017
Samsung decided to take another attempt at delivering a smartphone-powered desktop experience with this year's Galaxy S8 pair. In case you missed it, we are talking about the DeX Station - the company's new phone dock. Retailer Clove listed the powerful accessory on its site today, for GBP 129.99.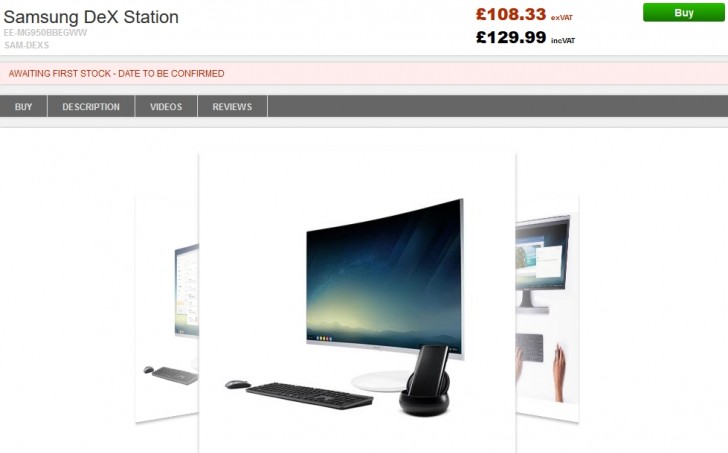 This mostly falls in line with the $149.99 pre-orders are currently going for in the US. As for availability, Clover is keeping quiet and we only have the vague US April timeframe to go on.
Just as a quick reminder, the DeX station is compatible with both the Galaxy S8 and S8+. Its main purpose is to allow for a monitor, mouse and keyboard combo to be attached to the phone. But the real treat lies in Samsung's specialized desktop UI environment. The Korean giant has carefully crafted it with a desktop workflow in mind. Even in its early form, it already looks quite usable, complete with a powerful collection of apps and an office suite.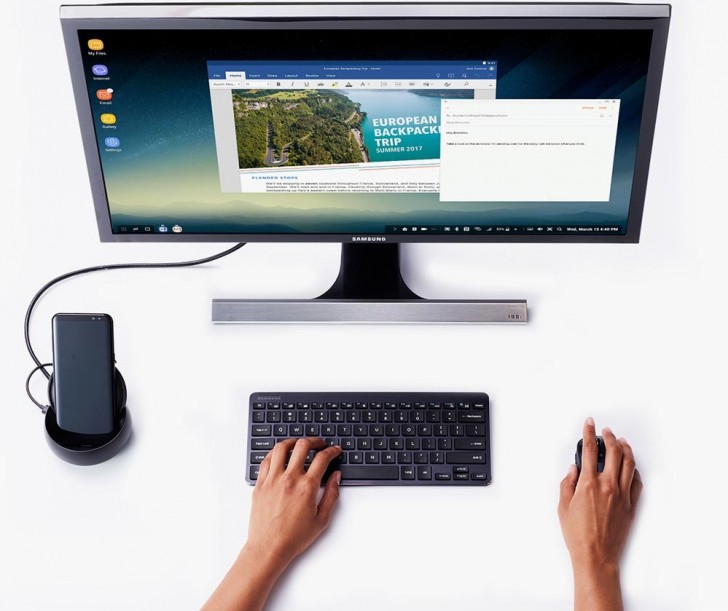 Obviously you're limited in what software you can use in this mode, but Samsung has partnered with quite a few companies to make sure you aren't missing the basics. Microsoft, Adobe, VMwave and CItrix are all on board, plus graceful and easy scaling has been promised for most APKs, so the little DeX might just have a bright productivity future ahead of it. You can check out our hands-on for a more in-depth look at the DeX, as well as the Galaxy S8 pair.
Related