Counterclockwise: periscope cameras are old news, optical zoom dates back to 2004
Peter, 17 March 2019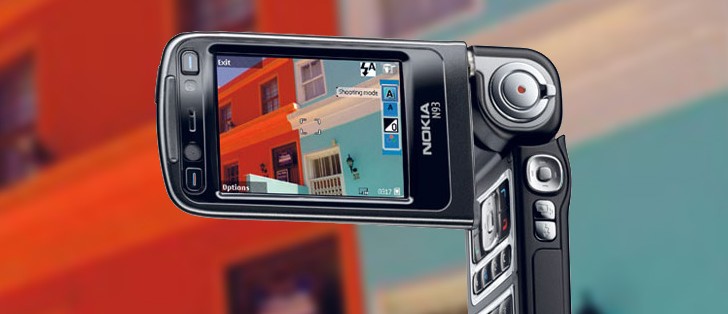 Periscope cameras are set to become "the next big thing" in smartphone photography, but they are not exactly new - they've been around for years actually. The history of optical zoom on mobile goes way back. Keep in mind that mobile phones have had cameras on them only since the year 2000.
Not long after that in 2004 the Sharp 902 came around. Vodafone was just launching its 3G network in the UK and it claimed that this is the first phone with a 2MP camera in Europe. Even more interesting, it featured 2x optical zoom.
Better yet, it did the zoom with a single camera instead of switching from a wide to a tele camera like modern phones do. Time has buried much of the evidence, but it's quite possible that this was a periscope design, that square-ish lens is pretty telling.
The Sharp 903 from 2005 bumped the resolution up to 3.15MP, which the 904 kept. You could even use optical zoom in 3G video calls, isn't that something?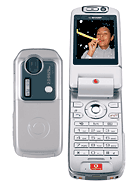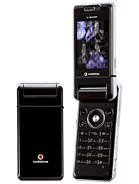 Sharp 902 • Sharp 903 • Sharp 904
The Nokia N93 from 2006 (and N93i the following year) mimic the design of some digital video cameras with a flip out screen. Its 3.15MP camera had Zeiss lens with 3x optical zoom.
Since the camera was laid out along the width of the phone, there was no need for a periscope design - the complex hinge that rotates the screen along two axes made sure screen and camera point at the same direction.
The N93 phones had digital image stabilization and the video quality was advertised as "DVD-like".
Nokia had competition. In 2007 the Samsung G800 launched and, according to its maker, was the "world's first 5MP camera phone with 3x optical zoom". Video capture wasn't up to N93 standards, though, as it topped out at 320p. The G810 from 2008 did add proper 480p video capture (this was at a time when DVD was still king and the HD-capable Blu-ray was just getting started).
Again, the Nokia and the Samsung offered smooth zooming with a single camera. Modern multi-camera phones just jump between cameras with different focal lengths and interpolate in between.
The G810 was followed up by the INNOV8, but Samsung tried a point-and-shoot form factor with the Samsung W880 from 2009. It was essentially a 12MP camera with 3x optical zoom (and 720p video capture) that also happened to be a phone. This was never released globally, though.
Years later, Samsung would revisit this design with the Galaxy S4 zoom (2013) and Galaxy K zoom. They boasted an optically-stabilized lens that offered 10x zoom (24-240mm) and relatively large 1/2.3" sensors.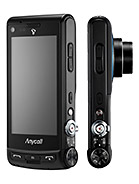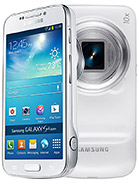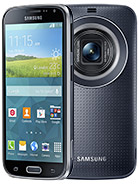 Samsung W880 AMOLED 12M • Samsung Galaxy S4 zoom • Samsung Galaxy K zoom
There was the Galaxy Camera in 2012 and its sequel, Galaxy Camera 2 in 2014, which really were Android-powered cameras - they had no phone functionality.
But if that's what you want, there were alternatives like the Nikon Coolpix S800c (2013), which ran Android 2.3 Gingerbread displayed on a beautiful 3.5" OLED screen. It had full access to the Play Store as well as a 1/2.3" sensor behind a 10x zoom lens (25-250mm).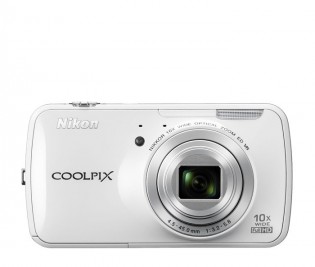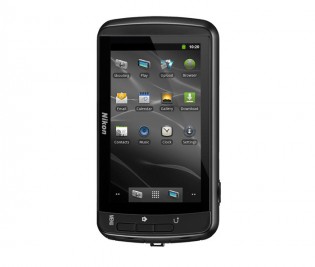 Nikon Coolpix S800c was an Android-powered point-and-shoot camera
Back in 2012 Polaroid was showing off a camera+phone device too, but that never panned out. The Polaroid Android HD was supposed to cost $300 (quite low price for what it was), but we're not sure any actual consumer got their hands on it. Even before that in 2010 there was the Altek Leo, a phone with 14MP camera and 3x zoom. That was supposed to come out in 2011, but it never did.
In 2015, Asus demoed the Zenfone Zoom, which had a single periscope lens with 3x optical zoom (28-84mm) and stabilization. It was fairly thin at 12mm, considering all the complex internals (not just the periscope, but the mechanized zoom too). There was a version for Europe too.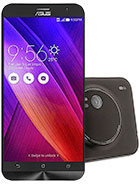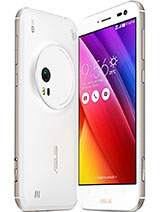 Asus Zenfone Zoom ZX550 • Asus Zenfone Zoom ZX551ML
You may be thinking "where was the legendary camera maker Sony during all of this"? While it's true that today many digital cameras (smartphone and otherwise) use Sony sensors, the company had its own thing going (it didn't even have a dual camera phone until last year).
In 2013 Sony tried to make add-on cameras of the QX line popular. Those had large sensors (the QX100 used the 1" sensor from the RX100 camera) or large zoom. Later, the QX1 launched with an APS-C sensor and interchangeable optics, basically a Sony a5000 that used the phone as a screen. The QX30 offered 30x optical zoom and sported a refined 1/2.3" sensor.
Will periscope cameras be the next big thing? Perhaps they'll just be one part of the actual revolution - computational photography. Basically all modern flagships use it and it has greatly improved image quality.
The likes of the Huawei Mate 20 Pro even merge information from multiple cameras to achieve better zoom. The tele camera on the Pro does only 3x optical zoom, but with a bit of computational magic that goes up to 5x hybrid zoom.
Maybe we'll see more of that going forward. Light's image processor can use cameras with different focal lengths. However, the first phone with it, the Nokia 9 PureView, doesn't make use of that capability despite having five cameras.
But Nokia PureView does have an alternative to optical zoom - one might call it "solid state zoom". The Nokia 808 PureView had a super high resolution 41MP sensor, which by default produced 5MP shots. This left plenty of resolution to zoom in (crop and oversample).
The new crop of high resolution sensors (set to reach 100MP soon, if Qualcomm is to be believed), the simplicity of the design and the image enhancements of computational photography may make this the preferred zoom method, perhaps coupled with a physical tele camera (or three).
Related
AnonD-1046991
18 Jun 2022
G}T
I have my 'enterprise' smartphone Nokia E63, it has 2MP and just single camera. I don't buy camera phone that contain fake-produced megapixel (i.e., "∞ megapixel!!!").
AnonD-731363
20 Mar 2019
SH3
Well i cant i did not found any comparison. But when some arises i will tel you. I can only score from photos i see comparing to photos to other brands.
AnonD-731363
20 Mar 2019
SH3
Did you tryed it??? No then whats your problem. Many people via youtube or simmilar can prove you are wrong.
Popular articles
Popular devices
Electric Vehicles