Counterclockwise: remembering the classic mobile games
Peter, 10 March 2019
The Nokia 3310 is a nostalgia machine – people remember it as indestructible, even though it's not the most rugged phone form Nokia. Similarly, people view the game Snake through rose-colored glasses. In fact, the relaunch of the 3310 leaned heavily on Snake.
We're not saying that Snake isn't a great game, but it's far from the only one. Just like the actually-rugged Nokias, these games were forgotten and they don't deserve such a fate.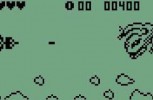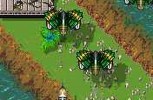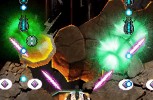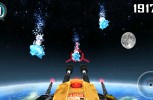 Space Impact • SI: Evolution X • SI: Kappa Base • SI: Meteor Shield
The Nokia 3310, for example, also featured Space Impact a horizontal shoot 'em up. The WAP-enabled Nokias even allowed you to download new chapters for the game (for free, this was before DLC). This was done through Nokia Club, which also hosted a global scoreboard.
Space Impact would see multiple sequels, including entries on the failed N-Gage gaming phone. The latest sequel was Space Impact: Meteor Shield, developed by Rovio for the Nokia N97.
Speaking of Rovio, you probably remember Angry Birds. But do you remember the Bounce games? They date as far back as Snake, starting with the Nokia 9210 Communicator. Rovio has a long list of fun games to its name – both original and ports. Did you know the company is based in Espoo? No surprise so many of its games were featured on Nokia phones.
You may think that 3D gaming is something that arrived with the more powerful chipsets of smartphones. And even if you remember the old 3D J2ME games, you may still be surprised at how old the first 3D games on mobile are. The Nokia 3410 had a tiny screen with 96 x 65 pixels, no way it could do 3D, right? Wrong. Munkiki's Castles was a 3D platformer/puzzle game that made the best out of the tiny monochrome screen.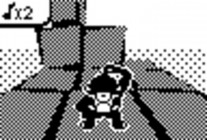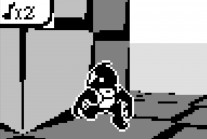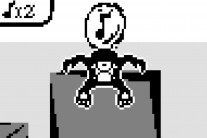 Munkiki's Castles showed that you don't need a high res screen or even colors to play 3D games
If you followed the MWC this year, you'll know that Augmented Reality is a big deal. But it doesn't need 5G networks, not even close. Who remembers Mozzies on Siemens SX1? It's an AR game that uses the screen and camera to turn the phone into a mosquito-killing gun. You look around to aim – an impressive feat on a 120MHz single core processor. Note that this was before accelerometers, gyros and compasses were a standard part of a smartphone's arsenal.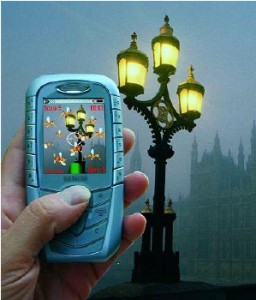 Mozzies was an AR shooter for the Siemens SX1
Pokemon Go was another mobile gaming craze (it's still pretty popular), but is far from the first ever location-based game. One of the first, perhaps the first, is BotFighters. With no GPS on board, the game used Cell-ID (with help from the carrier) to shoot at competing bots by sending text messages. You also picked up upgrades for your bot along the way. Note that each text cost 20 cents!
Here's a bit of trivia. There's some confusion about which phone was the first to feature a game. It's either the Siemens S1 with Tetris (where it was a hidden feature left by the firmware developer) or the IBM Simon with Scramble (the Simon is a PDA technically, not a phone).
Anyway, this rabbit hole is pretty deep – if you want to read more, here is an excellent article that goes in-depth. It covers things like a WAP port of Sorcery!, the Fighting Fantasy gamebook.
Which is your favorite forgotten mobile game?
Related
AnonD-1046991
18 Jun 2022
G}T
I don't have N-Gage but Asphalt 4 on my Nokia E63
THANK YOU!!! I never really remembered the name of these games and been looking like hell for it. Running an emulator for old .jar games on my smartphone and I do think 80% is pure crap but I had these favorite games and Ancient Empires 1/2 was ...
Mobile Gaming was moving forward until 2012, when everyone decided in-app game purchases were better to milk off money from customers. And to top it off, most games nowadays do not have any purpose. They are designed to be infinite (which is ok for s...
Popular articles
Popular devices
Electric Vehicles