Counterclockwise: the quest for the all screen front in numbers
Peter, 02 June 2019
A couple of years ago we looked at the ever shrinking bezels and the rising screen to body ratio. While 2016 wasn't that long ago, things have changed considerably since.
The last article stopped at 2016's Xiaomi Mi Mix. Fitting that 6.4" screen in a body that small was quite a feat, but it required some contortion – putting the selfie camera on the bottom (a trend started by Sharp's Aquos and the Nokia N9 phones).
This didn't catch on, however, and instead we got the likes of the Essential PH-1 – the champ for 2017 and one of the first notched phones. The Sharp Aquos S2 was released just days earlier, both came out before the iPhone X.
| | | | |
| --- | --- | --- | --- |
| Year | Average | Best | Best phone |
| 2007 | 27.70% | 52.00% | Apple iPhone |
| 2008 | 30.18% | 57.39% | HTC Touch HD |
| 2009 | 36.90% | 65.19% | HTC HD2 |
| 2010 | 41.48% | 65.46% | HTC Evo 4G |
| 2011 | 46.91% | 67.63% | HTC Titan |
| 2012 | 54.80% | 72.39% | Panasonic Eluga Power |
| 2013 | 60.18% | 78.45% | Alcatel Hero |
| 2014 | 64.94% | 78.52% | Sharp Aquos Crystal |
| 2015 | 66.56% | 78.38% | Huawei Mate 8 |
| 2016 | 69.57% | 84.02% | Xiaomi Mi Mix |
| 2017 | 70.95% | 84.86% | Essential PH-1 |
| 2018 | 78.72% | 88.53% | Lenovo Z5 Pro |
| 2019 | 83.06% | 89.37% | Samsung Galaxy S10 5G |
The notch – the way that Sharp and Essential did it, rather than how Apple did it – doesn't take up much room. And it even became moderately aesthetic once makers adopted the "teardrop" design.
Notches were quickly displaced by "full-screen" designs in the screen to body ratio rat race. The Mi Mix 3 was an early example of the slider approach – a sliding mechanism is used to put the selfie cam behind the screen (which unlike the fingerprint reader can't go behind the screen and stay there).
Less than a month after, Lenovo Z5 Pro came out and really pushed the StB ratio high. The original Mi Mix, the Essential and the Mi Mix 3 all hover around the 85% mark, Lenovo managed better than 88%.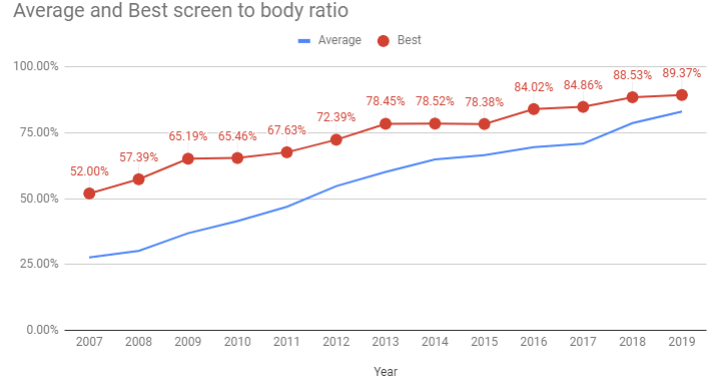 Sliders are still a niche and may be going extinct now that various pop-ups have appeared – large and small pop-ups (e.g. Oppo Find X and OnePlus 7 Pro), shark fins (Oppo Reno 10x zoom) and others (Samsung Galaxy A80 and Asus Zenfone 6).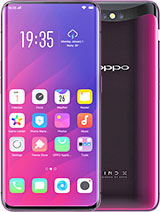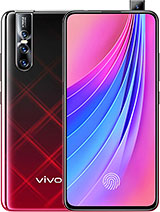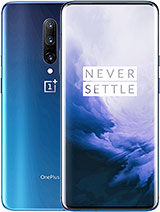 Oppo Find X • vivo V15 Pro • OnePlus 7 Pro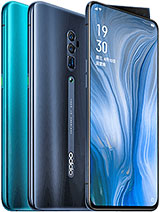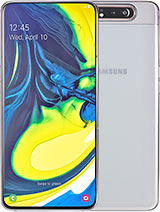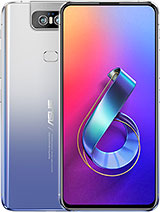 Oppo Reno 10x zoom • Samsung Galaxy A80 • Asus Zenfone 6 ZS630KL
However, none of these can claim to be the champ – the Samsung Galaxy S10 5G claims the top spot with a simple but popular development of the notch. The so-called "punch hole cameras" really not that different from notches, other than wasting space in the corner rather than the center.
The 5G has the biggest "punch hole" of all four S10 models (there's a camera and a ToF module in there), but it's the champ for a simple reason – it's all in the name, screen to body ratio.
A 1mm bezel on a 5" screen looks average, on a 6+ screen it starts to look razor thin. And it's not just looks either, it's how the math works out too. In fact, all the top phones (in terms of StB ratio) have larger than average displays. The table below proves it.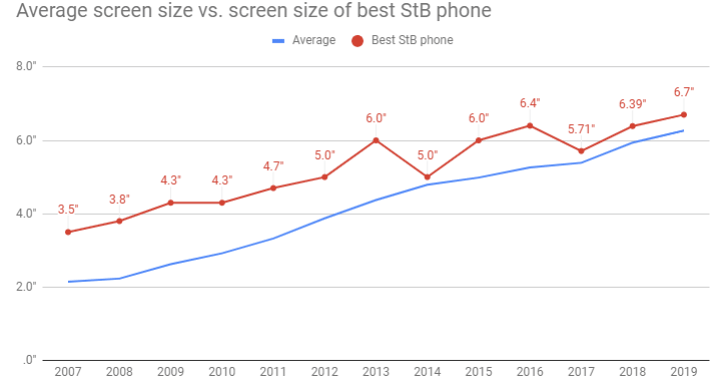 Note: we've excluded phones of extremely low popularity to avoid outliers that you'll never encounter skewing the data.
If all goes to plan next time we try to write an article about screen to body ratios, we'll have to go above 100% - as foldable phones will certainly be the next big thing in that area.
Related
AnonD-731363
08 Jun 2020
SH3
Man Samsung UI is far more worse. For example there is google chrome preinstalled and also you have a Samsung internet in. 2 brownsers apps doing same things. And there is lot more. Rather MUI than Samsung UI. MUI is updated even for ol...
Not to forget the shitty Mi UI which will definitely be a deal breaker for many to choose the S10 over K20 any day.
AnonD-731363
22 Jun 2019
SH3
Man thats not true. On a benchmark K20 pro preformed better than S10 or S10 plus or even S10 5G. In camera test is just a little bit worse. And add-ons such as bixby or Samsung ui or water resistance are not worth the price difference of K20...
Popular articles
Popular devices
Electric Vehicles