Counterclockwise: vivo is the musical sibling of photo buff Oppo
Peter, 14 October 2018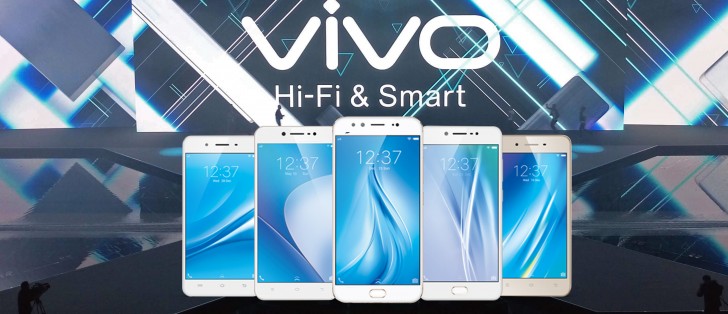 Last week we told you about Oppo, so this week we want to talk about its sibling company, vivo. While Oppo was founded in 2004, vivo is even younger - it was founded in 2009 and released its first phone in 2012.
The company hails from Dongguan, a major manufacturing hub. Samsung Electronics, Nokia, DuPont, Maersk and others have manufacturing facilities in the city. In 2011 it built a Hi-Fi acoustic laboratory, which was designed for testing of audio equipment.
A year later the first phone came - the vivo X1. The company claims this is the first smartphone with a dedicated audio chip, courtesy of Cirrus Logic. It came bundled with Beyerdynamic MMX 71 iE headphones and cost a reasonable $400. Buyers could also grab a pair of AKG K420 or Sennheiser CX215 instead (at extra cost).
The X1 also claimed to be the thinnest phone at the time - measuring just 6.65mm. It beats the Huawei Ascend P1s by fractions of a millimeter. Never mind that, both phones had 3.5mm headphone jacks, unlike newer phones (which are larger in every dimension).
The next milestone came with the vivo Xplay. It also had serious audio credentials with a Cirrus DAC and a Texas Instruments amp. This hardware enabled a HiFi mode even if only for vivo's own music and video player (which also meant only for offline content, no streaming).
The vivo Xplay3S featured a larger screen, 6-inches, and a Snapdragon 801 chipset. The headphone jack featured DTS tech that provided 7.1 and even 11.1 channel emulation so it could simulate directional sounds (e.g. things flying overhead in games).
These models are little known in the West as vivo's expansion outside of China didn't start until 2014 when the company launched in India and South East Asia.
A year later the vivo X5Pro came and a while later the vivo X6 and vivo X6Plus arrived. While the X5Pro had a glass back, the X6 used a fancy aluminum-magnesium alloy and claimed to have the fastest fingerprint reader at the time - 0.4s to do its thing. Impressive for 2015. The X6 was incredibly slim at just 6.56mm and it featured a version of VOOC fast charging.
Early models like the Xplay3S used "BBK Launcher", but by the time of the X5 generation, the Funtouch OS was fully formed. A hefty skin that drew inspiration from iOS (just as the phone's design followed the iPhone's).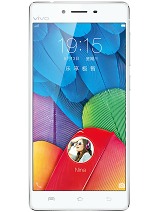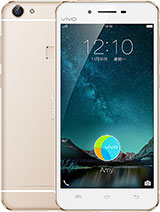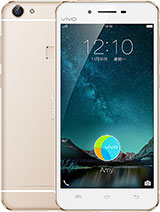 vivo X5Pro • vivo X6 • vivo X6Plus
The vivo V5 (and its many siblings) shared an interest in photography (it's part of the genes they share with Oppo handsets). The V5 in particular came with a 20MP camera on the front with a dedicated LED flash. The camera used a Sony IMX376 sensor and at 1/2.78" it was larger than the main camera sensor inside the iPhone 6.
The 720p screen was a bit of a disappointment, but the vivo V5 Plus fixed that. It had a 1080p panel of same size - 5.5". Better yet, it upgraded to a dual selfie camera - 20+8MP - which rendered pleasing bokehs, simulating an aperture between f/0.95 and f/16. The Plus had a faster chipset as well.
Music was always on vivo's mind and in 2015 it partnered with China's top music streaming service - QQ Music. The company also became a sponsor of the Indian Premiere League (for cricket) and the official marketing partner of NBA in China. In 2016 it sponsored the biggest football tournament in Asia, the AFF Suzuki Cup. This year vivo was sponsor of the FIFA World Cup.
A partnership with Marvel saw the vivo Xplay5 side with Captain America in the Civil War. We didn't get that one (it had "Team Cap" etched on the back and came with a case featuring Cap's shield), but we did review the Elite version. It used a Snapdragon 820 chipset (instead of 652), had more RAM and fast charging support.
Phones sported curved Super AMOLED screens, 5.43" in diagonal and with QHD resolution. On the audio side there was a 32-bit DAC as well as three (3!) amplifiers. Even so, our tests showed the phone wasn't too loud with headphones plugged in.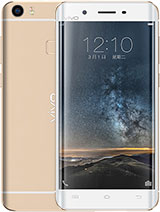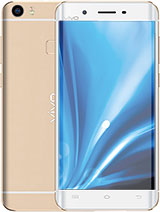 vivo Xplay5 • vivo Xplay5 Elite
January 2017 was a time of expansion for vivo. It opened research centers in the US (San Diego) and several in China.
Before that it launched a manufacturing facility in Greater Noida in 2015, a part of vivo's "Made in India" initiative. The facility initially had the capacity to produce up to 1 million smartphones per month, but this August the company announced an INR 2 billion investment to expand it. The vivo X21 and NEX S phones are built at that plant, but models from every price segment are made there as well.
Oppo, vivo, OnePlus and Realme are all extensions of BBK Electronics. Some take this to mean that they are the same company, but they aren't. While vivo has interests in mobile photography, that's mostly Oppo's territory, vivo has a stronger focus on audio.
BBK's sibling companies do share tech between them, but that only seems to make them stronger. Oppo is China's second biggest smartphone maker, young vivo is a very close third. That's incredible progress for just 6 years of making phones.
Related
Anonymous
15 Oct 2018
xHb
here are several points where people got misunderstand about vivo (and their siblings) - X-series isn't vivo flagship, but uppermidranger like samsung A series (in the past) - Xplay series is vivo flagship - V series is the only series that lau...
Anonymous
15 Oct 2018
2Wx
Which is weird cause Oppo makes some great hifi equipment.
Popular articles
Popular devices
Electric Vehicles