Counterpoint: Half of mid-rangers sold in Europe support 5G, but Huawei's departure increased prices
Peter, 15 July 2021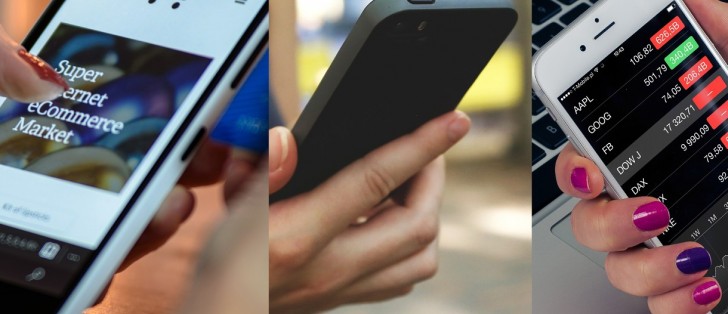 In the first quarter of last year there were no mid-range 5G phones available on the European market. Then in Q3 they made up 20% of the segment. In the first quarter of this year 5G mid-rangers account for half of devices sold in Europe in the $250-$500 range, according to Counterpoint Research.
Support for the next-gen networks is only part of the story – the mid-tier ($250-$500) and "affordable premium" tier ($500-$700) are what drove the growth of smartphone sales on the Old Continent last year. And this came at the expense of Huawei.
Huawei is now all but gone from the Western market. It was highly popular in the sub-$250 segment, but the companies that gobbled up its market share chose to focus on the higher price tiers instead. The analysts argue this is why the $250-$500 and $500-$700 segments grew even during an economic slowdown caused by the pandemic. Also, there is now a shortage of attractive sub-$250 devices.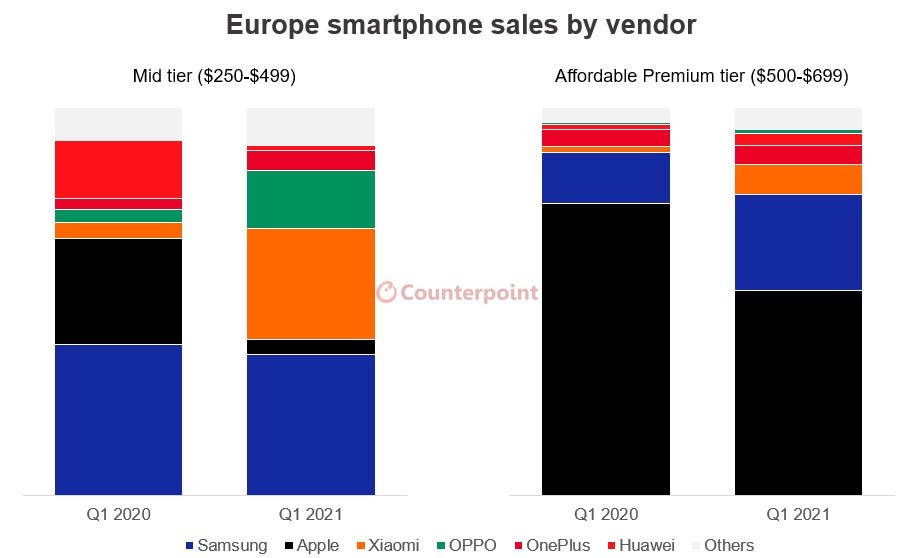 Relatively new brands such as Xiaomi, Oppo and OnePlus showed a significant four-fold increase in sales compared to Q1 last year. Over one third of phones sold in the mid and affordable premium tiers now come from these three companies.
That is putting pressure on Apple and Samsung in those segments, but according to Counterpoint the two market leaders are not safe even in the flagship segment as Xiaomi, Oppo, OnePlus, Realme and vivo all gaining traction. They are working on foldable flagships, which will increase the pressure on Apple and Samsung even more, predict the analysts.
Related
The majority of user don't even know what you are talking about.
I hope whatever your commonly used apps are they're well optimized, because Android power creep is real and is especially bad in certain regions, meaning although apps don't provide much improved functionality they eat up more processing po...
The average user only cares about specs, nothing else. They look at a phone and unless it has a SD8xx processor in it then it's utter trash. That isn't true though as a lot of mid range devices are decent performers for their price
Popular articles
Popular devices
Electric Vehicles