DSCC: foldable shipments rise 571% in Q1, Galaxy Z Flip3 dominates market with 51% share
Peter, 01 June 2022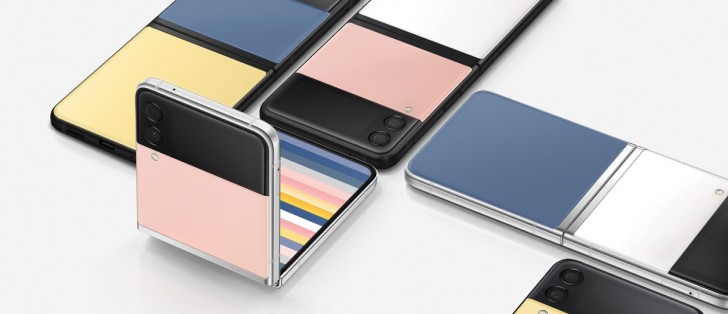 Q1 of this year was the 3rd best quarter for foldable smartphones, according to DSCC. It didn't reach the record highs of the holiday quarter (Q4'21), but with 2.22 million shipments in total it is up 571% compared to the Q1 of last year.
Clamshells continue to dominate – the Samsung Galaxy Z Flip3 alone accounted for 51% of all foldables shipped. The Galaxy Z Fold3 was the second most popular foldable in Q1. As you can imagine, Samsung remains the market leader by a wide margin, it controlled 74% of the market, compared to Huawei.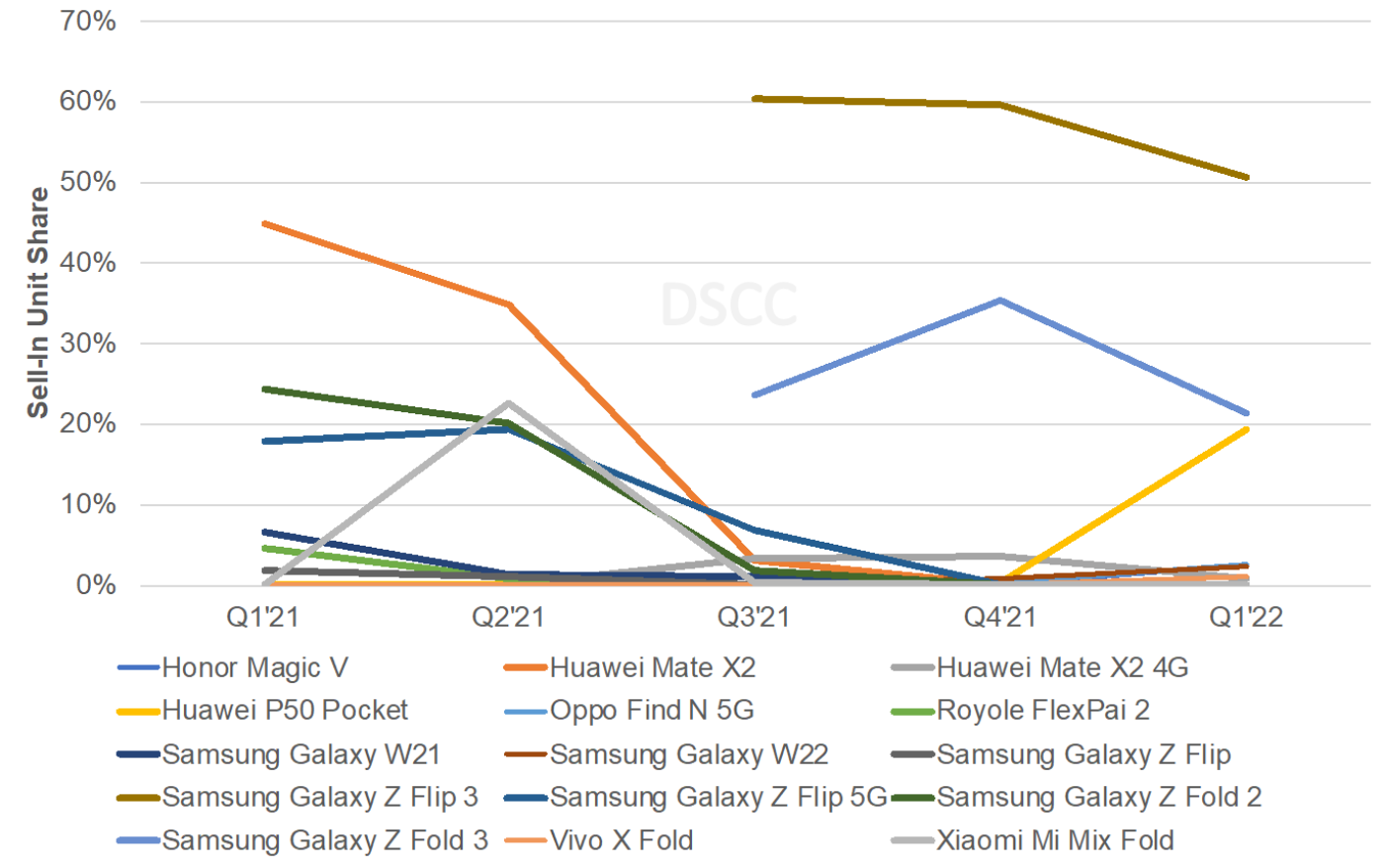 That said, Huawei's market share is actually rising and the company accounted for 20% of foldables shipped in the first three months of this year. Almost all of the credit goes to the Huawei P50 Pocket. Again, clamshells are massively popular.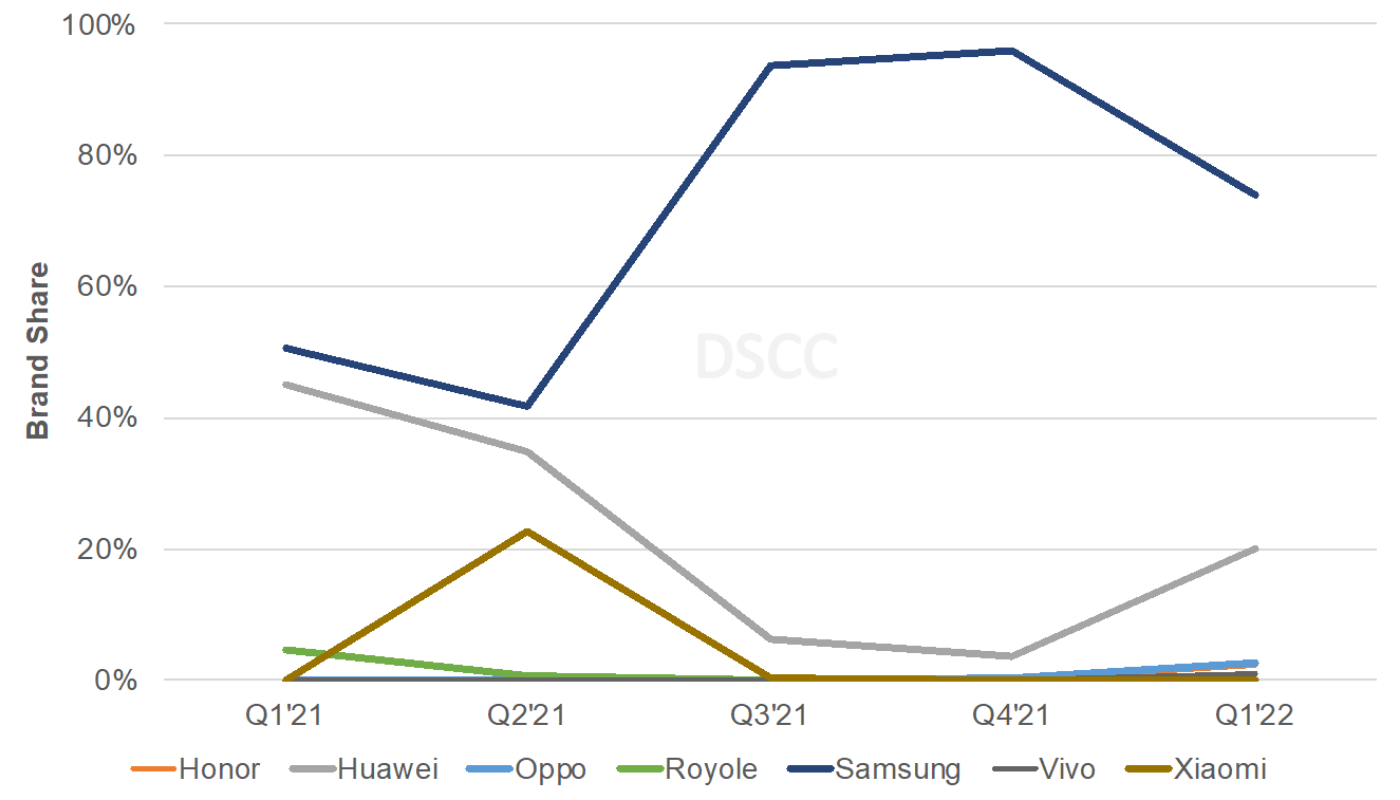 DSCC reports that Samsung has set higher expectations for this year's Galaxy Z Flip4 and Z Fold4. The latter is interesting – analysts believe this is a signal for a more affordable price (i.e. less than the $1,800 that the Z Fold 3 launched at).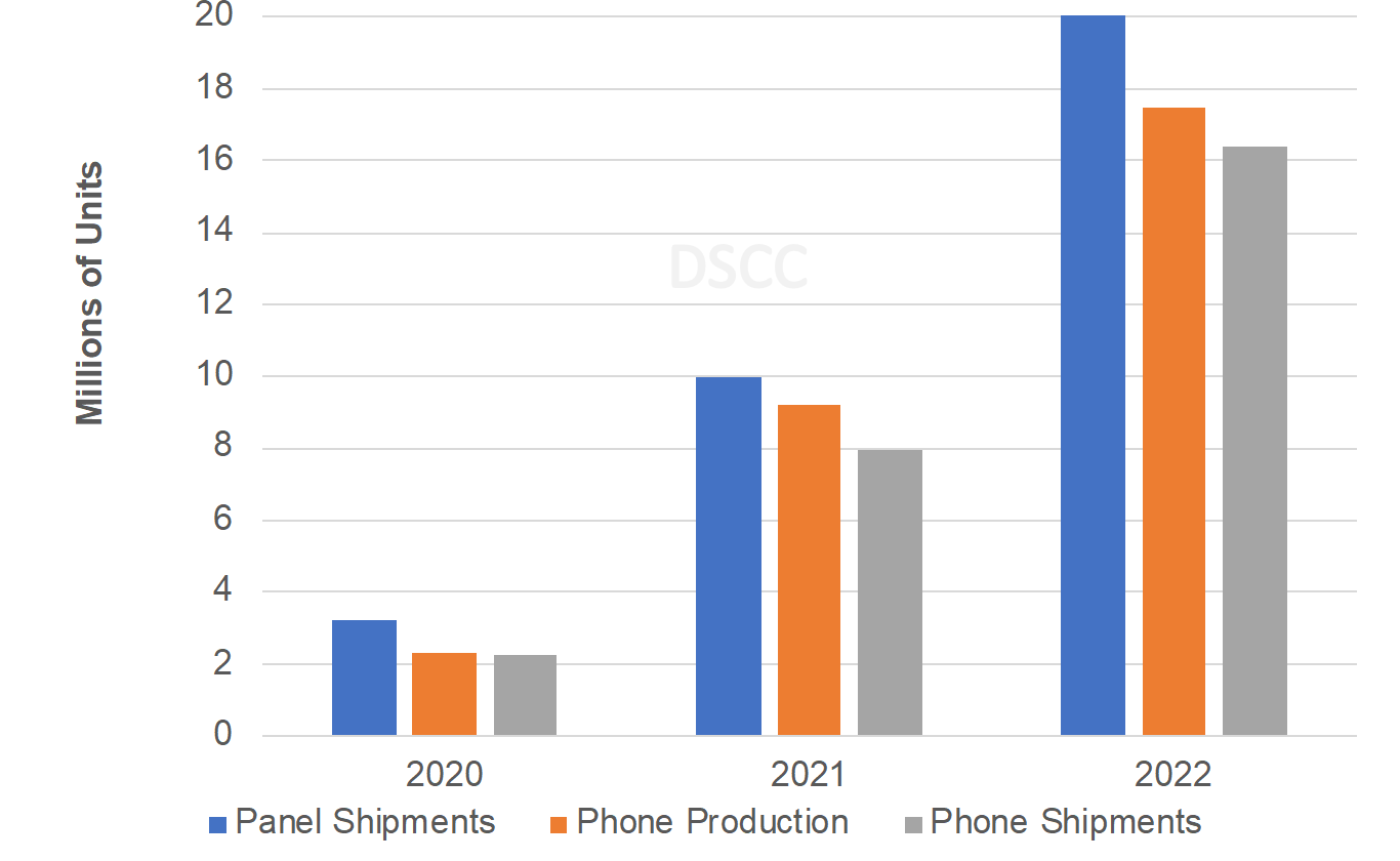 As for the market in general, it is expected to double to 16 million shipments in total by the end of the year. The expensive, relatively low volume foldables will not suffer from the component shortages as much as rigid phones.
Related
After some more comments from him above, I don't think he's trolling. He genuinely thinks he's right and then once again gets all the facts wrong. XD He of course had to mention how I'm an iPhone user however. Because that's ...
Anonymous
04 Jun 2022
vIb
The only one making a fool out of yourself is you here. And glad you did that, because once again, it just proves that iPhone users are absolutely clueless about anything tech
Anonymous
04 Jun 2022
vIb
You are after all just an iPhone user. Goodluck browsing on your age old 60 hz screens. I got my 120 hz phone to play games on. And it's much better than any iPhone
Popular articles
Popular devices
Electric Vehicles