DxOMark gives the Samsung Galaxy S21 Ultra a lower score than the S20 Ultra
Peter, 01 March 2021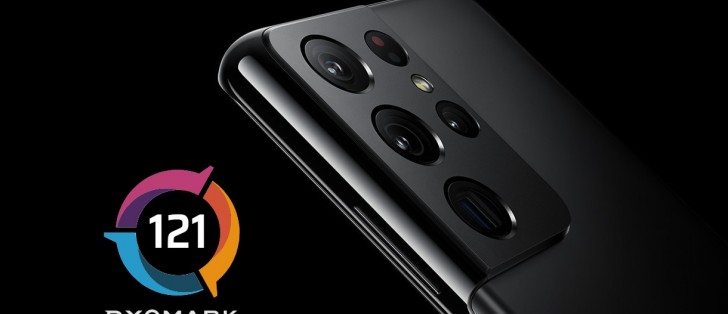 DxOMark has finished its camera review of the Samsung Galaxy S21 Ultra (using an Exynos-powered unit) and the results are not good – the overall score is just 121. Not only is that low, but it's less than the 126 points awarded to the Galaxy S20 Ultra from a year ago. Note: the S20 Ultra was retested with Version 4 of the review process, so the scores should be comparable.
Let's look at the breakdown. The 2021 model received 128 points for photography, 76 for zoom and 98 for video. The older phone matched the 128 photo score, but is ahead in the zoom (88) and video (106) categories.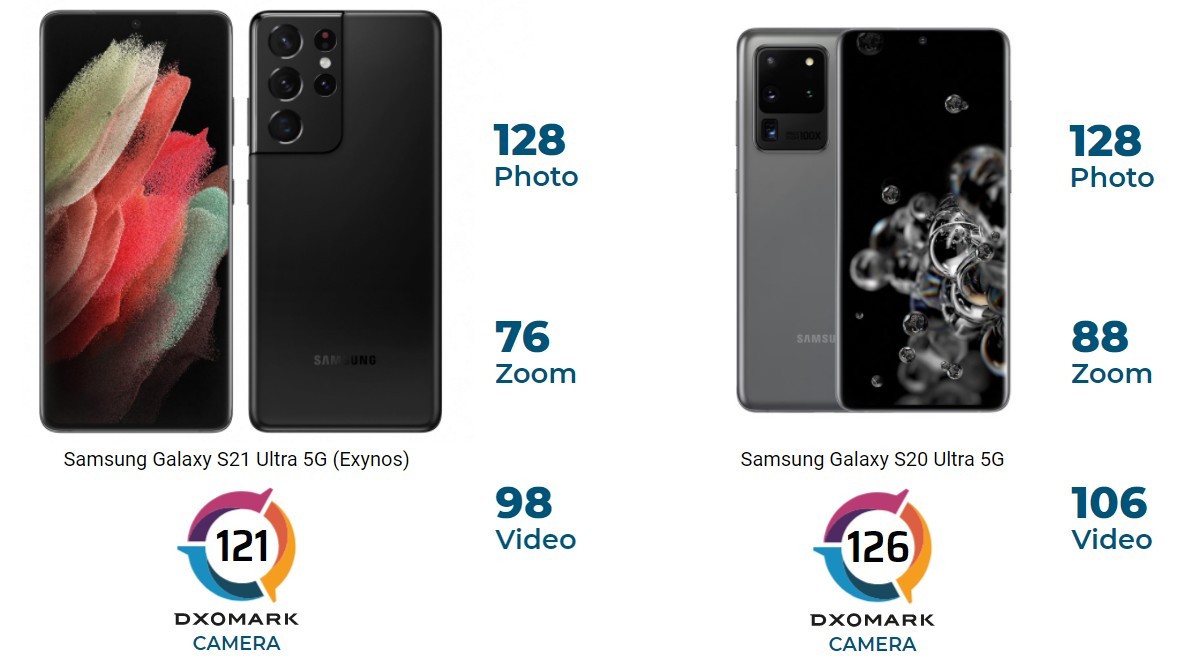 What went wrong? Well, in the zoom test the ultra wide camera did well, the problem was on the other end – the two telephoto modules failed to live up to expectations. The S21 Ultra is barely a point ahead of the vanilla Note20 in the overall score and a couple of points ahead on zoom.
In DxOMark's estimation, that 10x periscope and additional mid-range zoom module aren't worth much compared to the original zoom setup on the S20 Ultra. As for the vanilla Note20, that had only the 64 MP module with up to 3x digital zoom.
Moving on to the video score, it is on par with the affordable Pixel 4a (98), though only the 4K/60 fps mode was tested (8K and 4K/30 fps were not tested). Video stabilization in particular was an issue (and why 8K was not tested).
You can read DxOMark's full review for more details on why the Galaxy flagship was given such a low score. If you want a second opinion, check out our S21 Ultra review. We also have an S21 Ultra vs. Note20 Ultra camera shootout.
Related
Willsbroke
31 Aug 2021
Nu6
U know that samsung manufactures oled displays for almost all smartphone companies why won't the score higher in terms of display. And in fact the S21 ultra have been over taken by huawei p50 pro when it comes to smartphone's display accord...
Willsbroke
31 Aug 2021
Nu6
About the firmware issue, companies usually have enough time before the release of their new flagship device to plan on the maximum improvement of the device firmware
Trusted DXO-mark earlier but after seeing 20+ comparisons I can guarantee the S21 camera + zoom is way better than s20 in real life conditions. Shame that I cant trust them anymore.
Popular articles
Popular devices
Electric Vehicles