Elon Musk's time as Twitter's CEO may soon end after poll decides he should step down
Enrique, 20 December 2022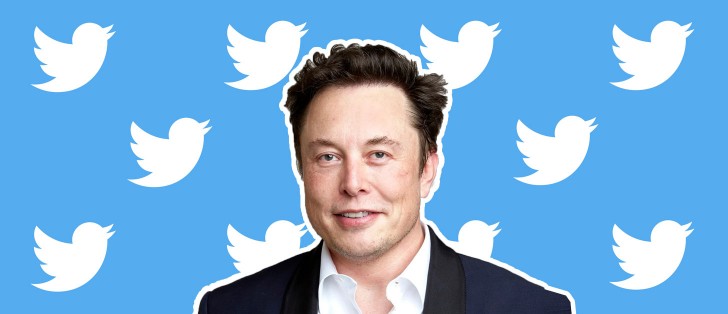 Following Elon Musk's takeover of Twitter, the company has made drastic changes over the last several weeks. Nearly half of Twitter's workforce was laid off as the company completely restructured its revenue model. Musk's intentions included speeding up Twitter, unbanning people who may have been wrongly banned, and to severely reduce the number of spam bots on the site.
Following the recent re-relaunch of Twitter Blue, last-minute policy changes were met with criticism by Twitter users including a vaguely unclear policy about using Twitter to promote third-party platforms. After that Musk stated that he'd be holding Twitter polls to decide on future policy changes.
Should we have a policy preventing the creation of or use of existing accounts for the main purpose of advertising other social media platforms?

— Twitter Safety (@TwitterSafety) December 19, 2022
Well, the very next poll that Musk held was asking users whether the new CEO should step down as the head of Twitter. 57.5% of 17,503,391 voters said Musk should step down while the remaining 42.5% said Musk should remain.
Should I step down as head of Twitter? I will abide by the results of this poll.

— Elon Musk (@elonmusk) December 18, 2022
Signs (other than the Twitter poll) point to Musk's imminent departure as Twitter's CEO. Tesla's stock has dropped more than 60% YoY as the auto industry begins another decline after the one brought by COVID lockdowns. Meanwhile, the changes brought to Twitter may end up costing the platform $4 billion, as per tech analyst Dan Ives.
No one wants the job who can actually keep Twitter alive. There is no successor.

— Elon Musk (@elonmusk) December 19, 2022
Musk himself Tweeted, "There is no successor", in response to a Tweet that suggested Twitter already had a new CEO lined up to succeed Musk as the head of Twitter. Perhaps there's no successor… yet?
Controversy struck when several journalists' accounts were suspended following an interaction on Twitter Spaces where Musk popped into a discussion amongst journalists and was stumped by their questions, prompting his sudden departure from the Spaces.
Related
AnonD-1058210
26 Dec 2022
39x
When you grow up one day u understand... I really can't be arsed talking about this amerikan sht over n over ..am tired of it You don't need to again-ing like you want so much something go ask musk directly 🤷‍♂️
What a skill you have there. You deserve an award for saying a whole lot of nothing. Read the comment again, then respond, because it clearly flew over your head. Elon Musk said he came to free the birds. To stop censoring what people choose to ...
Largely what people want in my opinion is a non political space, as people directly benefitted by politics are a small minority. But its these organisations who don't want to face off against political powers, or probably want to benefit off i...
Popular articles
Popular devices
Electric Vehicles