Face Unlock is malfunctioning for some Pixel 4 users after latest OTA
Enrique, 10 January 2020
Google's Pixel 4 duo wasn't the most warmly received smartphone this year. It made some design and hardware choices that didn't exactly resonate with many smartphone users like the over-hyped Project Soli gestures, and the switch to Face Unlock from fingerprint – the Pixel 4's camera has been its saving grace.
The Pixel 4 was Google's first departure from the fingerprint sensor to a 3D facial recognition model. The fact it could still work with the user's eyes closed was a huge security risk that Google has still not fixed. All this aside, a small number of users have been experiencing issues with the Face Unlock hardware.
More specifically, affected users are seeing one of two messages when trying to use or register Face Unlock: "Can't verify face. Try again" or "Can't verify face. Hardware not available." The issue had existed for a handful of users since November, but a Google Support thread has received some more attention from affected users following the Pixel's January OTA patch.
Google's initial remedy for these affected users was to do two things. Delete and re-enroll face data, or factory reset. Unfortunately, for many of those affected, neither remedy helped – though a small number reported that a factory reset fixed their issue. Some users report they can't even remove the registered face data.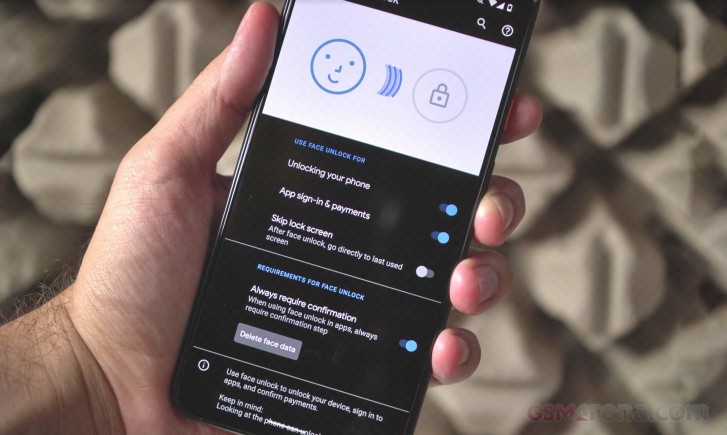 Affected users need to resort to using a password, PIN, or pattern to keep their phone secure until Google figures out what the problem is. We hope the issue can easily be fixed with an OTA update and doesn't require users to go through a warranty exchange.
Related
AnonD-909757
17 Jan 2020
0JM
Even if Google are bad at it, secure Facial Recognition using more than just one (or two extremely close) camera is the way to go for Android smartphones, IR (and if they could bring UV too as UV also reveal some unique details), camera (if possible ...
Anonymous
10 Jan 2020
0Wh
Expected watching their history in software and hardware fails. Another day another bug. With them you not only buy an overpriced hardware plus you also need to have luck to get an usable phone and not a faulty one.
That's why I'm sticking with pixel 3. Its a fantastic phone and really great experience. Compact, lasting stylish and smooth as butter.tI love having finger print sensor. The pixel 4 looks stunning!! In real life though.
Popular articles
Popular devices
Electric Vehicles