Fan-made Razr concept video used by Lenovo at Chinese press event
Enrique, 17 May 2019
The upcoming Motorola Razr is one of the most anticipated smartphone devices to come in 2019 because it involves the new trend of a foldable display while also reviving an all-time classic flip phone: the Moto Razr.
Lenovo held a presentation for the Chinese press and a short video was posted from the presentation. The video below was taken by Engadget China's editor-in-chief, confirming the video was indeed shown at the meeting.
Video of the media briefing. pic.twitter.com/Fv9QRyg6S4

— Richard Lai (@richardlai) May 16, 2019
no, I didn't...

— Waqar Khan (@WaqarKhanHD) May 17, 2019
Interestingly, this video was used without its creator's permission. The concept video render was a fan-made video showing what the new Razr phone could look like – very likely based on previously filed patent sketches.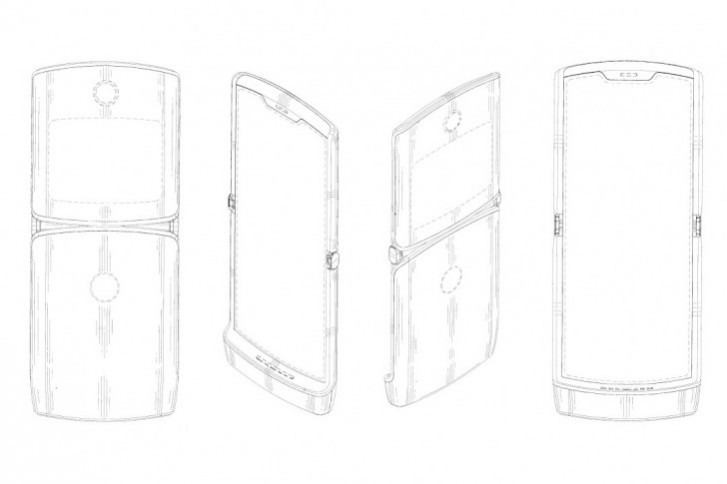 Razr sketches from WIPO
The video was deliberately used with watermarks scrubbed and Lenovo even added its own bumper screen at the end. What's interesting is amongst Chinese media, Sina Technology reposted the same video stating that Lenovo unveiled a phone with a folding display "in an interview with Sina Technology and other media". Sina Technology is a media outlet from the owners of Weibo. Lenovo used this video to announce the phone - which is puzzling, to say the least. Why did it use a concept video that it didn't even make to announce the phone's existence?
So far, all we've seen about the Motorola Razr is a set of patent sketches and leaked renders that are plausibly representative of the phone that Motorola is supposedly so-secretly working on.
Does this mean we can expect the new Razr to look exactly like the fan-made video? Absolutely not. If Motorola didn't manage to produce its own renders for an upcoming product it was looking forward to announcing, then what expectations is it setting for the looks of its own hardware?
This really puts Lenovo (Motorola's parent company) in a strange situation. It will soon have to clarify why it used this video to showcase the phone. It will also soon need to cough up its own real renders based on actual hardware designs and not concept renders based on patent schematics.
What we do know about the new Razr so far based solely on rumors and leaks is that it will be run by a Snapdragon 710 CPU, it will have a fingerprint scanner, and will not feature a headphone jack. There's also supposedly a 2,730 mAh battery and the foldable screen measures 6.2-inches diagonally.
Back in January, Wall Street Journal reported that the phone would cost $1,500 according to sources and that it would be available as soon as February, exclusively from Verizon - of course, we're well past the possibility of that rumor being true.
Related
most people dont know motorola is owned by lenovo get education
Anonymous
20 May 2019
FXM
The creator borrow from Moto..
Popular articles
Popular devices
Electric Vehicles