FCC filing reveals seven Fossil Group smartwatches running Wear OS
Enrique, 22 June 2018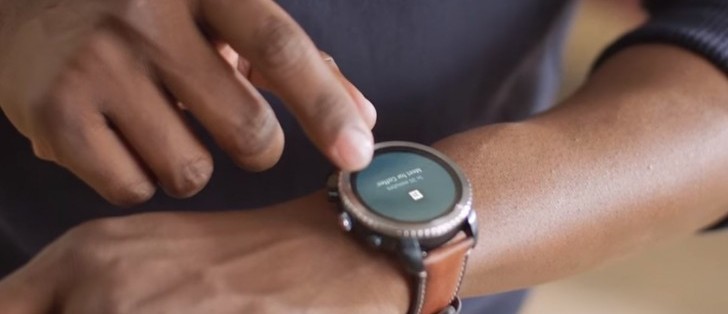 This piece of news is a good indication that Wear OS is alive and well. Watchmaker Fossil has submitted an FCC filing for seven new smartwatches equipped with NFC radios. Although the filing does not have any images, there are still a couple of things we can point out.
We've Fossil sell Android Wear (now Wear OS) in the past but this filing is proof that the Fossil Group has no plans to put Wear OS on the back burner. There are six unique models and one test model. Each model has a different number but their internals are all identical. What's different across models is the watch body style, wrist strap material, and chassis.
The only differences between these models are the color, strap material, and the chassis. These differentials are mainly for marketing purpose, there is no change in radio frequency, conducted RF output power, radio frequency circuitry, and functional capabilities, the only difference is the antenna gain for each model…
Fossil Group consists of a few fashion brands like Misfit, Michael Kors, and Skagen. These watch variants could very well be models with different styles to fit among these different Fossil Group sub brands.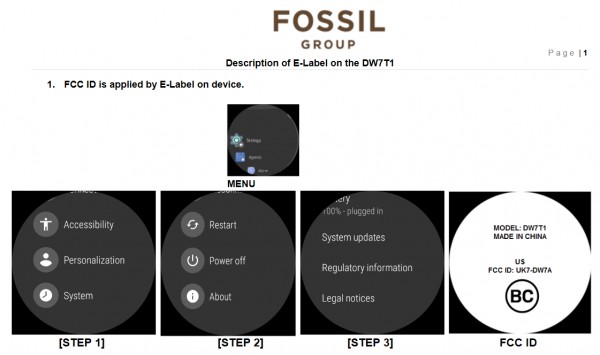 Source: FCC.gov
The wireless E-labels appear in the listings and reveal that these wearables will have support for Wi-Fi and Bluetooth. There is also mention of using the 13.56 MHz frequency, which is indicative of NFC. Mobile payments with Google Pay may very well be a selling point of these new watches.
Early last month, Qualcomm announced it'd be bringing a successor to its aged 2100 series of chips, so we could see these new chips debut in these Fossil Group watches. That is, unless, the rumored Pixel Watch doesn't get it first.
Related
True, though you never know. I've heard of people dropping their phones in toilets. It's not too farfetched to think that while you reach for your watch, you actually hit it and it flies out the window ^^
Popular articles
Popular devices
Electric Vehicles