Flashback: a look back at the best Samsung Galaxy A phones through the years
Peter, 21 March 2021
Samsung built up the Galaxy A series as a popular line of premium mid-rangers. This week we saw three new additions, but to appreciate how far the series has come we need to look back to the beginning. We already examined the very beginning of the line, the Galaxy Alpha, which wanted to the sleek and stylish instead of a features before looks style flagship like the Galaxy S5.
We're not going to cover every single A-series phone, instead we'll try to check in on the more interesting models. We will see that they refined the Alpha formula - that was a bit more style over substance for most Samsung fans, so the company shifted the balance towards more value.
We see that in the Samsung Galaxy A7. At just 6.3mm thick, it was thinner than even the Alpha (6.7mm). Its metal frame and 5.5" 1080p Super AMOLED display made it stand out against run of the mill mid-rangers. In our review we described it as an affordable alternative to the Galaxy Note4 for those who had no need for a stylus. Getting compared to a Note means that the A7 really managed to sell its premium image.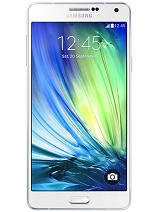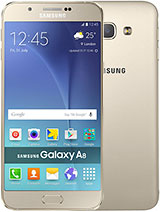 Samsung Galaxy A7 • Samsung Galaxy A8
However, it was the Galaxy A8 that was Samsung's thinnest smartphone up to that point - it measured only 5.9 mm thick. It had an expansive 5.7" Super AMOLED display, as large as the Galaxy Note of that year, yet its thin metal frame was quite light. It may have lacked an S Pen, but it was more affordable than the Galaxy Note5 and had a microSD slot, which the Note5 did not.
Yes, Samsung has been yanking then restoring the memory card slot on Notes for over 5 years now.
The following year added an extra step to the A-series ladder, the Galaxy A9 (2016). It was the biggest premium smartphone that Samsung had made up to that point - its massive 6.0" screen dwarfed even the Galaxy Note5 (5.7").
There was a Pro model, which upgraded the camera from 13MP to 16MP and the battery from 4,000 mAh to 5,000mAh. Both versions were powered by the Snapdragon 652, which was one of the first chipsets to feature the beefy Cortex-A72 CPU core.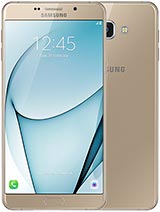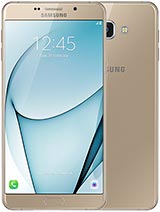 Samsung Galaxy A9 (2016) • Samsung Galaxy A9 Pro (2016)
The Samsung Galaxy A7 (2016) had to settle for reusing the Snapdragon 615 chipset of the 2015 model, though the versions in the Exynos got a different chip. We can spend several paragraphs detailing the differences between the 20nm Exynos 5430 Octa on the old phone and the 28nm Exynos 7580 Octa on the new model, but for the purposes of this article suffice it to say that it was not a straight upgrade.
Samsung had a target with the Galaxy A7 (2016) - a particularly popular group of 5.5" phones from Chinese brands that were eating into its market share. We think that explains most of its strangeness, it was built to a particular set of features.
The Galaxy A8 (2016) was a closer to a high-end device, however. It used the Exynos 7420, the flagship chipset of the Galaxy S6 from the year before. It had a large 5.7" Super AMOLED display like the original A8, though other than the chipset the upgrades were fairly minor.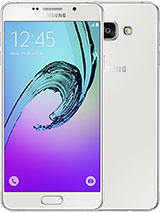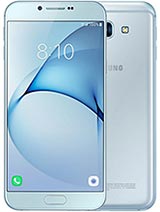 Samsung Galaxy A7 (2016) • Samsung Galaxy A8 (2016)
The following year Samsung shaved the top off the A-series - the Galaxy A7 (2017) was as high as it got. It had a 5.7" Super AMOLED display and an Exynos 7880 chipset. And while that might sound like an upgrade over the 7420, it is not. It had only Cortex-A53 cores, so this was not a suitable replacement for the A8 (2016).
This brings us to the 2018 series, which scored a couple of camera firsts. The Galaxy A9 (2018) was the first phone in the world with four cameras on the back: 24MP wide, 8MP ultrawide, 10 MP 2x telephoto and 5MP depth sensor.
You can check out camera samples from our review. Image quality had issues, the main camera never quite delivered sharp images with well-balanced colors. Still, if you wanted a telephoto camera on a Samsung in 2018 your choices were a Galaxy S9+, a Note8 or an A9.
There was also the Galaxy A8s (which sold as A9 Pro in South Korea), but we'll skip this one over because of its limited availability. We will note that the A8s was Samsung's first phone with a punch hole selfie camera, which became a staple of the S series a few months later. Around this time there were a few China-only A-series phones, but we don't want to get off track.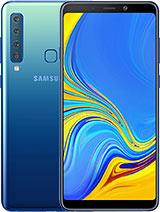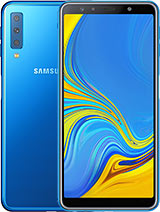 Samsung Galaxy A9 (2018) • Samsung Galaxy A7 (2018) • Samsung Galaxy A8s
The Galaxy A7 (2018) dropped the telephoto lens, but a triple camera on a mid-ranger was still fairly rare back then. Also, this one had an Exynos 7885 chipset - despite a model number that is only 5 points away from A7 (2017)'s chipset, this one packed a couple of high-performance Cortex-A73 cores and upgraded to next-generation Mali-G71 GPU. It was a chipset much more befitting a high end phone.
Next is one of the more unique entries of the Galaxy A series - the Galaxy A80 from early 2019. It is to date the only Samsung to use a flip up camera. The flip up mechanism was home to Samsung's first 48MP camera, which was joined by an 8MP ultrawide shooter and a 3D Time of Flight sensor.
The 6.7" Super AMOLED panel was dubbed a "New Infinity Display" by virtue of not having an irksome notch or punch hole. Also, this was one of the first Samsungs to support 25W fast charging (the battery had 3,700 mAh capacity).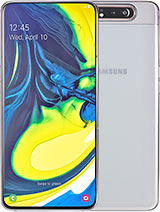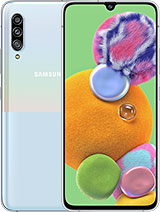 Samsung Galaxy A80 • Samsung Galaxy A90 5G
We can't finish our overview without mentioning the Galaxy A90 5G. It was the first A-phone with 5G connectivity, something the series is struggling with in 2021 (two of the three new A-phones this week were 4G). Also, this one was powered by the Snapdragon 855. Not bad for a mid-ranger, huh?
The A-series has produced some unique devices over the years, but also a few less impressive examples. We think that the 2018 and 2019 models is when the series found its footing by showing its experimental nature.
We know we rushed through half a decade of phone launches - this was just an overview. Some of these phones deserve a dedicated Flashback article, we certainly want to revisit the Galaxy A80 again (and we want to see a sequel even more). Which one is your favorite A-series phone?
Related
That's a huge lie and you know it. If that's the case, why are the Note 20 Ultra and S20 Ultra glass sandwich on a metal frame? And these phones are much bigger than their plastic counterparts the Note 20 and S20. Current brands with ...
Yeh my a9pro still great until now and im very happy
Galaxy A5 (2015) I miss that phone!
Popular articles
Popular devices