Flashback: Galaxy A80's flip-up camera is still unique in Samsung's line-up
Peter, 20 March 2022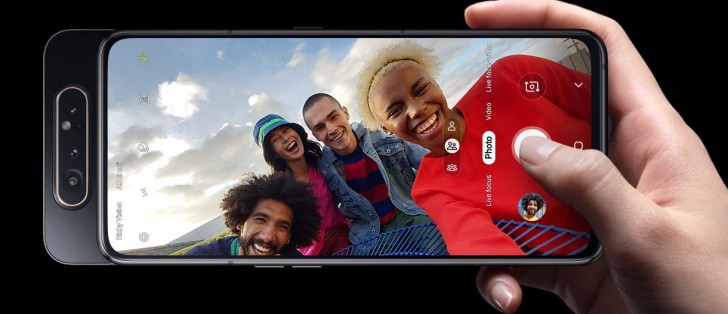 What do you think of the new Galaxy A-series phones that were unveiled earlier this week? Samsung's mid-range series has its advantages (e.g. flagship-level software support), but it is quite conservative in its design. It's strange to think that the series is descendant from the ambitious Galaxy Alpha.
The series has ventured out to the wild side on occasion – in 2019, for example, with the launch of the Samsung Galaxy A80. Every now and then we hear rumors that there will be a sequel, but none of them panned out. So, let's have a closer look at this phone that is unique in Samsung's line-up.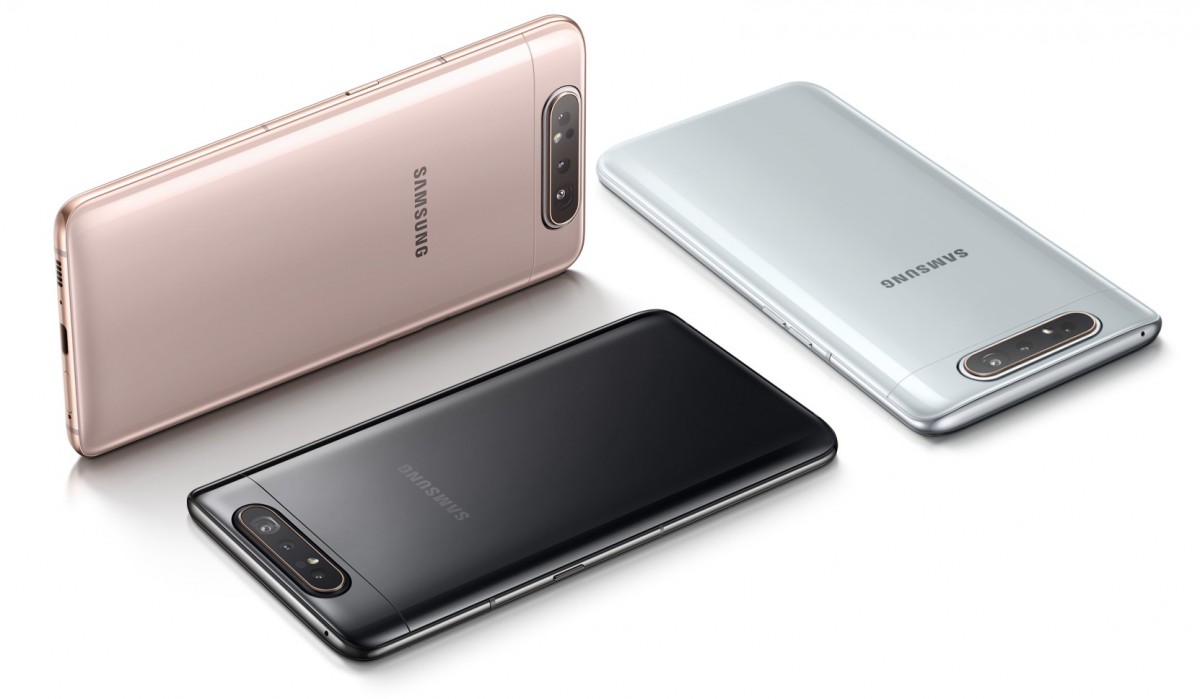 A while back phones with pop-up cameras became quite popular, with flip-up cameras being a rare alternative. Those disappeared almost as suddenly as they appeared, the world eventually decided that the punch hole design isn't that bad and it will make do until under display cameras become the norm.
The Galaxy A80 was advertised with an "Infinity Display". Samsung uses the Infinity-O branding for phones with punch hole cameras, Infinity-V and Infinity-U for notched designs. But the A80 display was pure Infinity, no holes or cutouts of any sort (well, unless you count the rounded off corners).

This left the 6.7" Super AMOLED panel unblemished while still keeping bezels thin all around. For context, under display cameras were still in the prototype stages in 2019. The way the A80 flip its cameras was interesting too – part of the back was pushed up, then the camera module rotated around its axis. Here it is on video:
The flip-up camera design has another advantage, one that it holds over pop-up camera phones too – the high quality rear cameras can be used for selfies. There have been some great selfie cameras over the years, but rarely ones this good.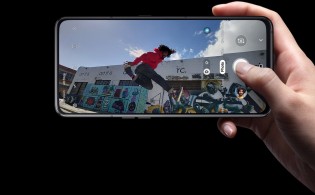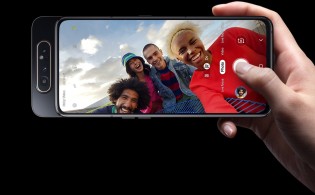 The Samsung Galaxy A80 used the same cameras for selfies as it did for regular photos and videos
The Galaxy A80 featured a 48 MP main camera with a 1/2.0" sensor. Not the largest, but it had decently-sized 0.8 µm pixels (1.6 µm with binning). And it fully supported autofocus with phase detection AF to boot.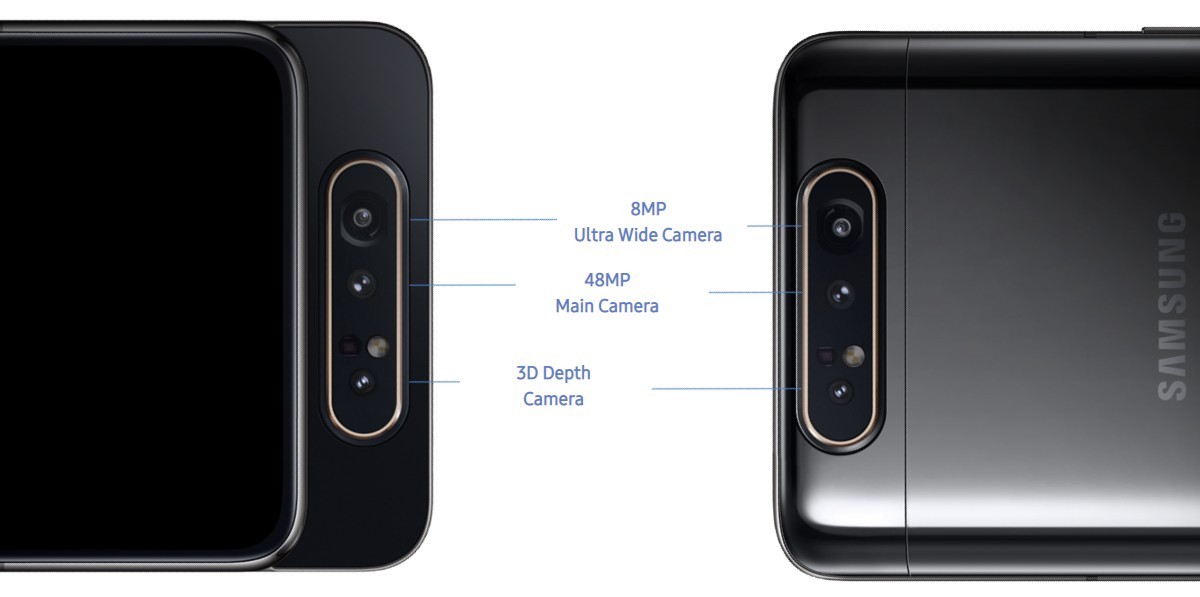 Even better, there was an 8 MP ultra wide camera for group selfies, along with a 3D TOF sensor, which was leveraged for some fun effects. Trying to put all that on the front would have resulted in a wide notch or a pill-shaped hole.
Here are some selfies for you to enjoy: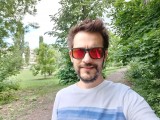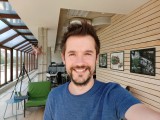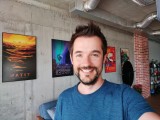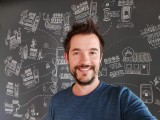 Selfie samples, main camera, 12MP, HDR Auto
Next up, Portrait mode selfies (using the depth sensor):
Also, some ultra wide camera selfies: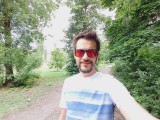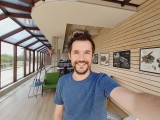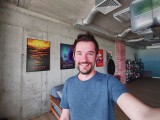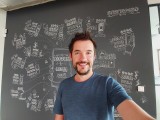 Selfie samples, ultra wide camera, HDR Auto
How about Live Focus video while walking? As you can probably tell, the main camera doesn't have OIS (most selfie cameras don't either).
Finally, some regular camera samples: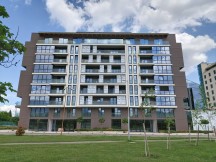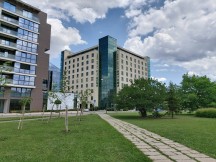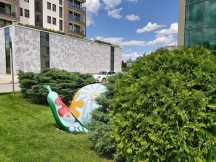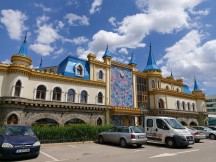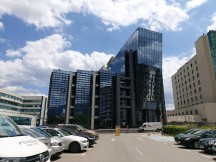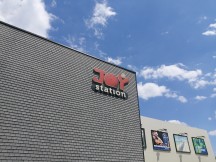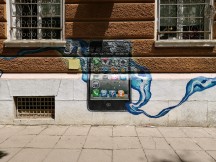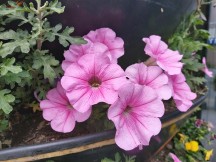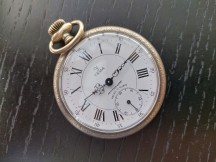 Daylight samples, main camera, 12MP, HDR Auto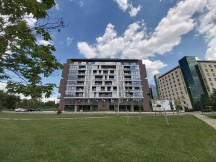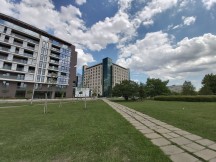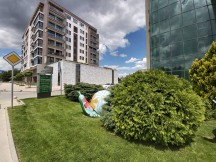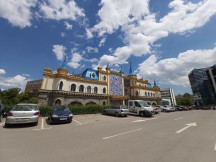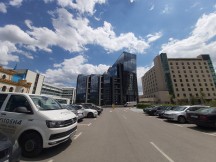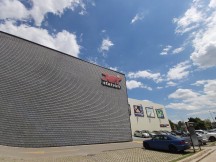 Daylight samples, ultra wide camera, HDR Auto
The Galaxy A80 was one of the first Samsungs to use an under display fingerprint reader, an optical one rather than ultrasonic like on the Galaxy S10 5G and later S-series models. It was not the fastest, but at least it was always on, so you didn't have to tap the power button before unlocking the phone.
Samsung could have used a rear or side-mounted fingerprint reader, but the A80 was designed to impress, even when it wasn't practical. Or cheap (but more on price in a minute).
In case you were wondering, no, there was no face unlock. The camera flip mechanism wasn't particularly fast, so waiting on it every time you wanted to unlock the phone would have been a pain.
The Galaxy A80 was powered by the Snapdragon 730, a fairly powerful chipset for its day. It had two Kryo 470 Gold cores (2.2 GHz, based on Cortex-A76) and six 470 Silver cores (1.8 GHz, A55), plus an Adreno 618 GPU and a 4G modem (X15, 800/150 Mbps).
It couldn't compete with flagships, but it was faster than the typical mid-ranger. However, due to all the cutting edge features like the display, camera and FP reader, this was one pricey phone – it had a launch price of €650/$730, more than some flagships at the time.
And the phone had its limitations. The 25W fast charging support was rare on a Samsung back then, but the 3,700 mAh battery was on the small side. The Galaxy A70, a contemporary 6.7" phone, had a 4,500 mAh battery.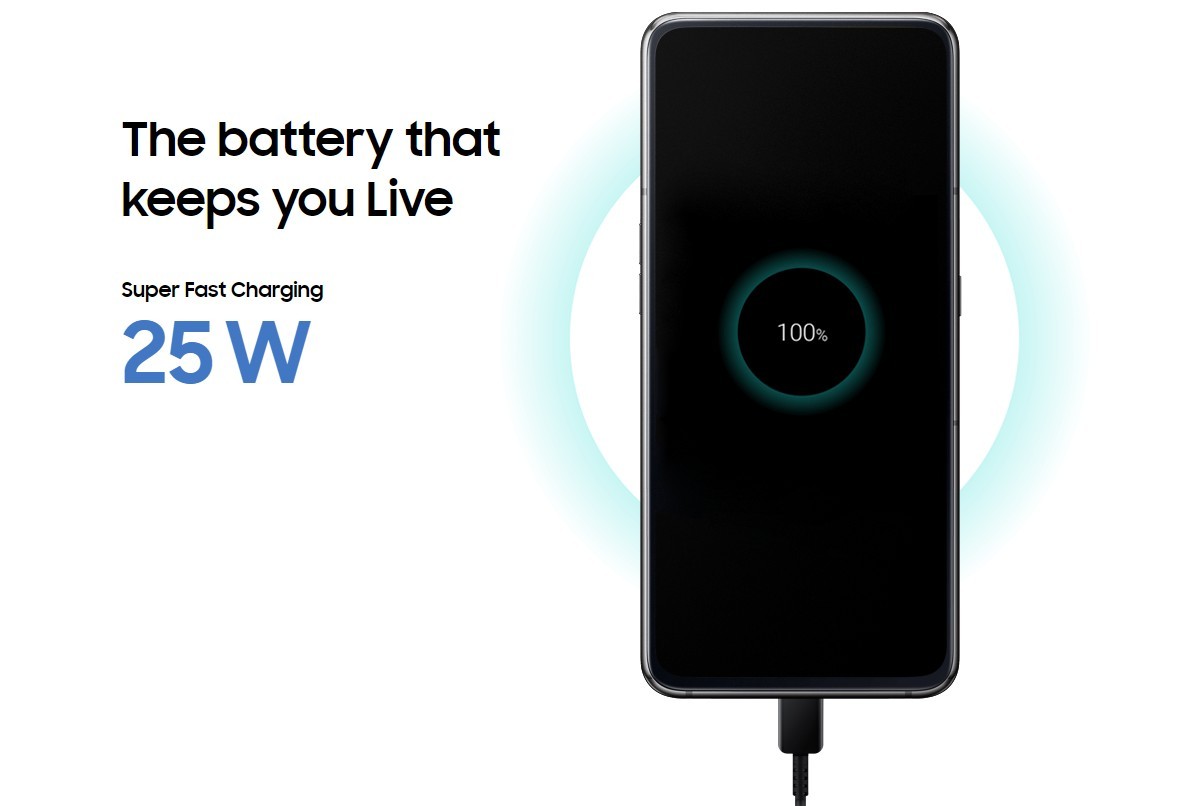 Also, there was only one memory configuration – 8 GB of RAM and 128 GB storage – but no microSD slot to expand it (the A70 did have a slot). No 3.5 mm headphone jack either (again, the A70 had one).
We don't know how many Galaxy A80s Samsung managed to sell. But we do know that the profits weren't enough to justify designing a sequel. Even so, we miss out of the box phones like the A80, most designs these days seem to boil down to "the camera bump is shaped like X".
Related
Anonymous
31 May 2022
tA$
Why? Easy, the camera trend is not at there anymore, i remembered when oppo and vivo first made the mechanical pop up camera and other brand like xiaomi and lately samsung and asus joined the trend But now the trend is changing, they rather use ...
Anonymous
31 May 2022
tA$
Asus still use flip cam until now, while the mechanical camera is not a trend anymore, but yeah asus still can not beat samsung nor chinese brand eventough other OEM don't not have any mechanical camera system anymore on newer phone
Shiny Dave
02 May 2022
mpm
I definitely considered this at the time, but ultimately I'm not a big selfie person at all and the price:performance ratio didn't cut it - ended up instead between the A90 5G (which was arguably the test car for the S20 FE) and the A70, ge...
Popular articles
Popular devices
Electric Vehicles