Flashback: Oppo Find 7 had the better 1440p screen, introduced VOOC fast charging
Peter, 08 March 2020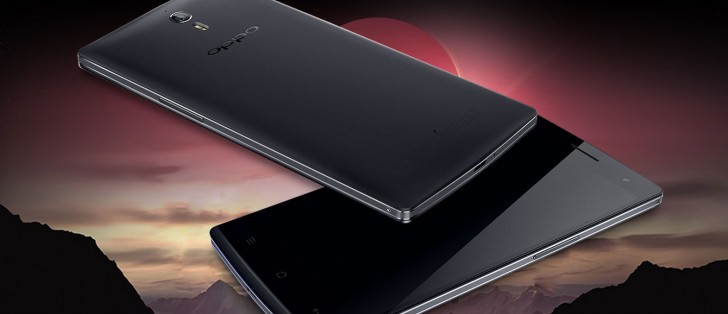 Last week's Flashback article focused on the first 1440p screen on a mobile phone. Well, sort of the first. The Oppo Find 7 – the subject of today's article – was announced first but arrived on the market after the LG G3. Also, as some of you correctly pointed out, the vivo Xplay3S had a 6.0" 1440p display in 2013, though that one didn't get a wide release, leaving the LG and Oppo phones to be the first in just about every market.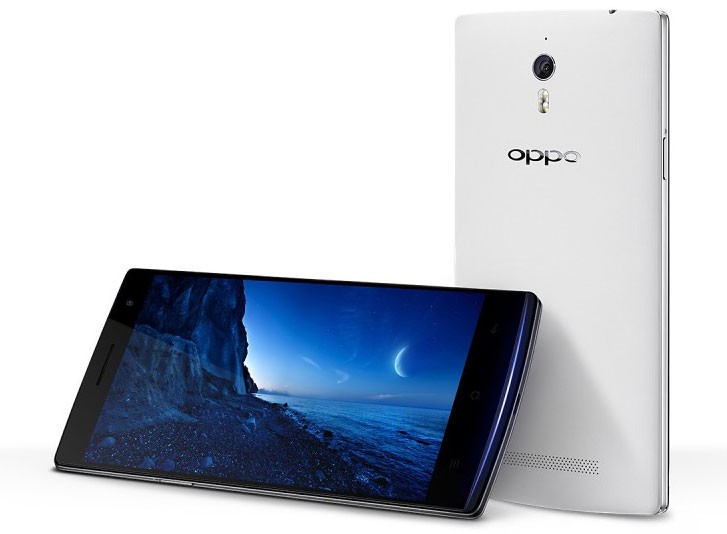 The story of the Oppo Find 7 goes beyond the screen, the company had built up enough confidence to go head to head with flagships from Samsung, LG and Sony. In fact, the Find 7 cost as much as the Galaxy S5 at launch, so it was a proper flagship rather than one of the "flagship killers" that became popular around that time. A variant of the phone would serve as the basis for the first OnePlus phone, which we've covered in an earlier Flashback and was one of those "killers".
As mentioned last week, 1440p resolution on a 5.5" display makes for an incredibly sharp and detailed image. However, LG's panel suffered from poor contrast, which spoiled the overall image quality. Oppo managed to keep the contrast ratio above 1,000:1 even at peak brightness and the difference in person was quite noticeable.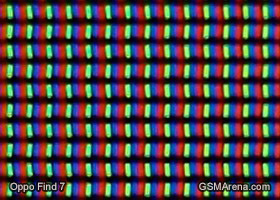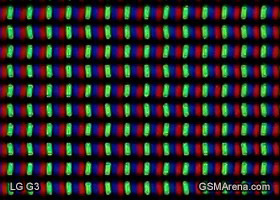 Oppo's VOOC fast charging technology also made its debut with the Find 7. It worked over a modified (but backwards compatible) microUSB port and delivered an impressive 20W of power. What made this tech special is that it worked on USB's usual 5V unlike competing standards like Qualcomm Quick Charge and USB Power Delivery. Lower voltage creates less heat and heat is the mortal enemy of a lithium battery and flagship smartphones in general.
Anyway, Oppo advertised that you could start at 0% charge and go up to 75% in just 30 minutes, a full charge took 50 minutes. And this was with a 3,000mAh battery, which was a relatively large capacity for the time.
Like on the LG G3, battery life wasn't great. The Snapdragon 801 chipset did its best to handle the 1440p resolution, but it just used too much energy.
We should mention the Oppo Find 7a, which used a 1080p display panel (still 5.5" in size) and the same S801 chip. It achieved 60h Endurance rating in our tests, up from the 44h that the Find 7 got. And that was with a battery that was 200mAh smaller.
The 7a also had less RAM and storage (2/16GB vs. 3/32GB, both had microSD slots). And this more or less covers the differences between the two phones. Except, of course, the price. The Oppo Find 7 launched at $600, the 7a at $500. For comparison, the Galaxy S5 was $600.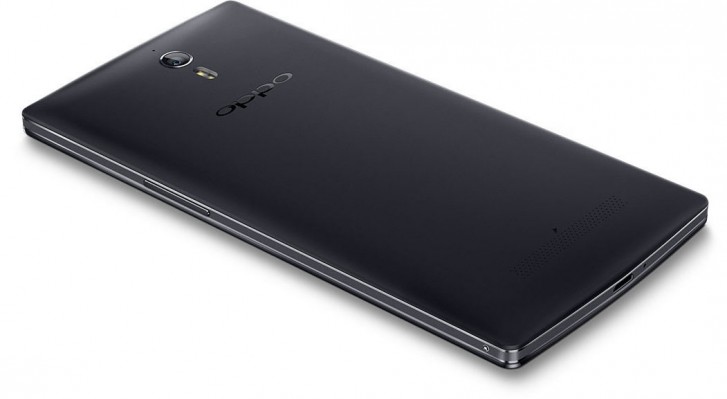 Both the Oppo Find 7 and 7a used a 13MP Sony IMX214 sensor for the single camera on the back. It had an "Ultra-HD" mode, which took 10 shots and merged them into a single 50MP photo. This is an early example of computational photography and actually achieved better detail levels than a simple upscale.
Oppo celebrated its 10 year anniversary of making phones, previously the company had built up a reputation for making great Blu-ray players (and other home theater and Hi-Fi equipment). In that time the company has become one of the most influential smartphone makers and has helped OnePlus and more recently Realme get started in the business.

While the company had made interesting devices before, the Find 7 was the first time more than geeks started eyeing an Oppo phone as an alternative to the established makers.
Related
YoooogeBattery
10 Mar 2020
tDP
The only 1440P Phone with 6000mAH battery is oppo find 7. You replace the battery with a second one.
Anonymous
10 Mar 2020
tDP
I still use my oppo (or is it oddo) Find 7. Why nobody's talking about how great its 1440P display and just talks about iPhone vs Android crap instead is really bothering me. I still don't think any 2019-2020 phones can adequately replace ...
the case with oneplus is that it was only created to disrupt or challenge the duopoly of apple and samsung in the flagship smartphone market in hope for bbk brands to get a break, but just so as not to compete with its sister brands. so, availability...
Popular articles
Popular devices
Electric Vehicles