Checking the Galaxy S8 and S8+ market share after six months
Peter, 05 October 2017
The Galaxy S8 and S8+ are half a year old – not yet time for a birthday cake, but we can check how they are performing in the market. Here's the breakdown, courtesy of AppBrain (an ad network). Note that these numbers are for Android phones only, the iPhones are not included.
In the US, a prime market for Samsung, the S8 duo has 5.8% combined, about half what the S7 generation has (10.3%). The older S5 is at 4.6%. In Canada, the Galaxy S7 and S7 edge have a total of 12.6% while S8's combined share is under 5%. In both countries, the smaller S7 is the top individual device.
Not so in the UK where the S7 edge is on top. The total share of the 2016 generation is a whopping 15.4% compared to 6% for the 2017 models. In Germany, the Galaxy S8+ has below 2% share while the S8 stands at 3.1%. The S8 phones proved popular in Switzerland (8.6%), Norway and Sweden (both 6.8%).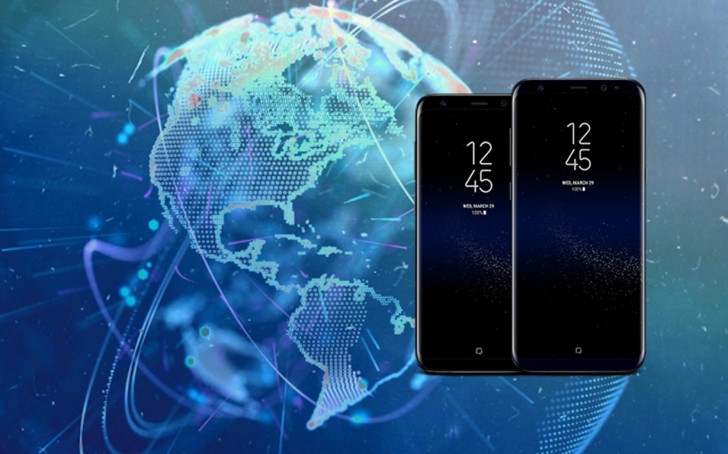 In a surprising twist, the Galaxy J3 (2016) is the top Android in France, though the S7 and S7 edge combined beat it – 4.1% vs. 7.4%. The S8 duo isn't even in the Top 10. Same for Spain and Italy. Curious thing about Italy – according to AppBrain, the top Android smartphone in the country is the Galaxy S III (4.2%), followed by the S7 edge (3.7%). What a generation gap!
Venturing further east, South Korea holds on tightly to its Note5 units (7.8%) while the new Galaxy S8 phones have a combined 4.7% share. That is surprising since Samsung's home market is usually strong for the tech giant.
Hit the Source link if you want to check other countries or devices. In many countries, many of the 10 most popular devices are Samsung's, but a Galaxy isn't always on top. For example, Huawei seems to have a strong presence in Europe.
Related
I just dont see your argument as plausible. If it is a selling point in actual reality, and not just hyped web blogs and revs..., why is, most probably most selling bezeless 18:9 S8 duo selling almost twice as less than bezeled 16:9 S7 duo?
Yes, they are the new selling points. Even, Sony, the brand ambassadors of big bezels, announced that they are going to follow this bezel less trend in their next years' flagships. S7 has got an extra run as Samsung's top dog in 2016 due to Note 7's ...
Its just renamed Android Beam...present on all new android phones.
Popular articles
Popular devices
Electric Vehicles