Galaxy S9 and S9+ pre-orders are live in the UK
Vlad, 26 February 2018
Following up our post regarding the pricing, pre-order and availability details for the newly announced Samsung Galaxy S9 and S9+ in the US, here's the same information for the UK.
Pre-orders are already live, and if you pull the trigger before March 7 at 23:59 GMT you will receive the devices seven days earlier than the release date. That's March 9 instead of March 16.
Keep in mind that all operators in the country, as well as third-party dealers such as Carphone Warehouse, have a huge assortment of Pay Monthly offers that have varying upfront costs for the phones, monthly prices, and included perks. It's always best to take a look at all the options before deciding.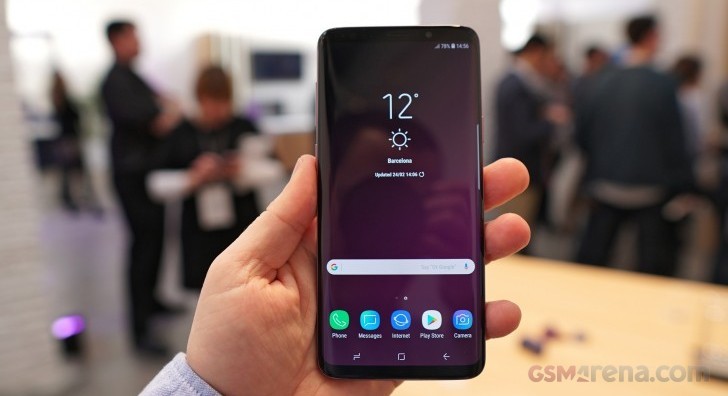 We can't cover every single such combo here, so we'll just give you the introductory offers for contracts, those that net you the handsets for the lowest upfront cost with the lowest monthly subscription.
SIM-free
Carphone Warehouse is already taking pre-orders for the duo. The S9 costs £739, while the S9+ is £869. These are in fact Samsung's recommended retail prices for the handsets.
O2
The S9 is £49.99 upfront if you get it with a £56/month plan for two years. The S9+ is still £49.99 upfront, but the plan you need in this case is £61/month for two years.
If you trade-in a Galaxy S7, S7 edge, S6, S6 edge, or S6 edge+ you can get £100 off your purchase, but you need to pre-order by March 15 and make the trade-in by April 15.
Vodafone
Here you pay £29 upfront with a £59 per month plan for the S9, or £49 upfront with a £69 per month plan for the S9+.
EE
The Galaxy S9 is free with a £58 per month plan, whereas the S9+ is free with a £68 per month plan.
If you trade-in a Galaxy S7 or S7 edge, you can get a £250 discount.
Related
Virgin Media have the UK's cheapest S9 and S9+ pre-orders yet aren't mentioned above...
Check out Virgin S9 36 mos. = £31 no upfront 24 mos. = £43.50 no upfront s9+ 36 mos. = £36 no upfront 24 mos. = £60 no upfront
Which best tech are you talking about? Super amoled, bezel less, dual cam with 4k at 60fps, iris scaner, dual edge is not sony standard. Even Samsung made some so called sony features better..
Popular articles
Popular devices