Rumor: Google is ready to fully embrace 2017, fitting the Pixel 4 and Pixel 4 XL with 6GB of RAM
Vlad, 18 July 2019
Google's next flagship smartphones, the Pixel 4 and Pixel 4 XL, are still a few months away from launch, which should happen in early October. But like we've seen with their predecessors (and the Pixel 3a and 3a XL), that doesn't mean they're just going to stop leaking.
This time even the search giant itself contributed to the leaking game, by giving us a shot of the phones' rear design (seen below), which for the first time since the Pixel line was created forgoes the dual-finish look.
Today a report from BGR, allegedly coming from "reliable inside sources", sheds some more light on the specs of the two upcoming handsets. Lo and behold, Google is ready to step into 2017, when phones with 6GB of RAM reached the mainstream (you can find some more niche ones in 2016 even).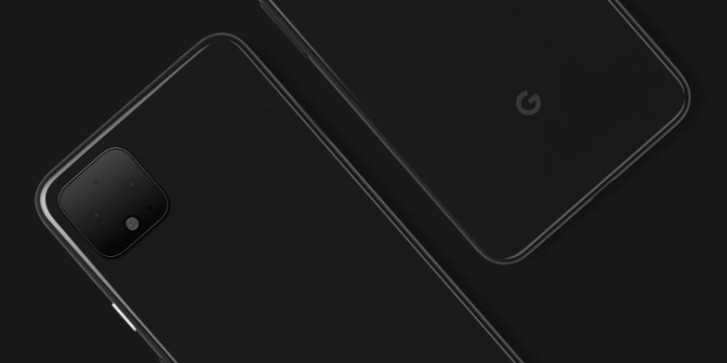 That's right, no more 4GB of RAM for the Pixels, this time we'll get 2 more. Someone should probably tell Google about all the phones that currently ship with 8 or even 12GB, but that's likely impossible - seeing as how its product teams have probably spent the past few years secluded, far away from civilization and any knowledge whatsoever of their competitors' devices.
Anyway, let's not digress (any more). The screens are getting taller too - whereas the Pixel 3 had an 18:9 1080x2160 panel, its successor will sport a 19:9 1080x2280 display. Similarly, the Pixel 4 XL opts for the same 19:9 aspect ratio, but with a resolution of 1440x3040 (compared to the 18.5:9 1440x2960 screen in the Pixel 3 XL).
Both phones will be offered with 128GB of storage, but it's unclear if that will be the base amount or not, or if there will even be other capacities available. Maybe hold your breath for a 256GB version with 8GB of RAM? Upping the RAM along with storage isn't something Google's ever done in the past, but a lot of other companies play this game now, so we'll see.
Also on the subject of breath-holding - given that in the past Google has preferred to underclock the top of the line Snapdragon SoC of the year, it's really unlikely that the Pixel 4 and Pixel 4 XL would reverse that trend completely and go with the newly announced 855 Plus, which is basically an overclocked 855.
Related
I should've typed the word previous, not old.
Anonymous
22 Jul 2019
4QP
Logic put in much better words than mine. Thank you
Popular articles
Popular devices
Electric Vehicles