Google Pixel 3a proves that plastic can be very durable
Ivan, 28 May 2019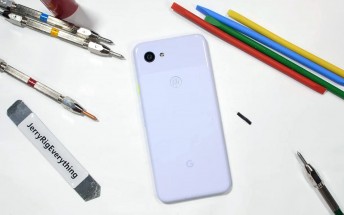 The latest phone to pass the JerryRigEverything's durability test is the Google Pixel 3a and it did so without breaking.
The Dragon Tail glass covering the front performed just as well as any Gorilla Glass, scratching at a level 6. The phone also survived the bend test, despite appearing to flex a bit too much.
Here's the full video.
The Google Pixel 3a aims to bring Google's great software and remarkable camera to a record low starting price of €399. That's quite a deal, especially if you you haven't heard of (or don't trust) phones from Realme, Redmi, Honor and the likes. It remains to be seen if the proposition leads to actual market success.
Related
Nope, not going back to plastic that scratches easily. Metal only.