Google Pixel 5 will support reverse wireless charging, hidden Android 11 code reveals
Vlad, 19 February 2020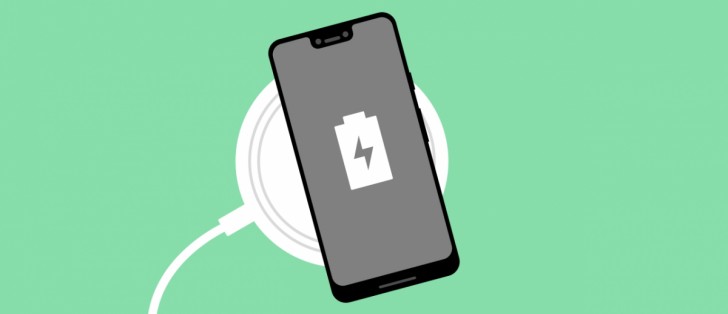 Android 11 is out now, even if it's just the first Developer Preview it means we already get to see a lot of what makes it tick, months ahead of its final release in Q3. The enterprising folks over at XDA Developers went digging through the Android 11 code and found something intriguing.
Basically, it looks like the Pixel 5 will support reverse wireless charging. The feature will be called Battery share in the Settings menu, and will let your Pixel 5 wirelessly charge things such as true wireless earbuds, smartwatches, and even other phones.
This feature is obviously nothing new in the mobile world, but so far no Pixel has had it. There's a new hidden activity in the Settings app for Pixel smartphones, and launching it manually reveals what you can see in the screenshot below.
It's a quick explainer of what Battery share will do, and contains a placeholder image that's taken straight from the Adaptive Battery page in Settings. So clearly this is very much a work in progress.
Because the activity name is prefaced with "com.google.android" and not "com.android", it is a Google feature and not one that will be part of the Android Open Source Project. To further solidify that this is meant for a future Pixel, there's a method in the Java code of the new Battery share feature that flashes a toast message saying "can't Battery share while charging wireless!" if the device is currently wirelessly charging.
And that makes sense, of course. Furthermore, another method grabs a string array called "config_model_device_name" which currently only holds one value, which is "redfin". Now that has been rumored to be the codename for one of the 2020 Pixel devices, an upper-midrange handset powered by Qualcomm's Snapdragon 765. It's unclear where this will fit in Google's portfolio exactly, but it's safe to assume that if such an upper-midranger is to get support for reverse wireless charging, then Google's 2020 flagship(s) will too.
Related
Not rly. Pixel 6 is a steal against the competitors and it's pretty cheap too
You are aware Google owns the Android software. As in, every phone's OS that isn't own by Apple.
Popular articles
Popular devices
Electric Vehicles