Videos in Google Play Store listings will autoplay starting next month
Sagar, 31 August 2019
The Google Play Store recently got a blindingly white redesign, and starting next month, you may find it a bit more annoying. Why? Because it will start playing promo videos in the app listings automatically.
Google says the videos in the app listings will be played automatically "to help more users discover your content at a glance".
However, this decision may not go well with some app developers as the Internet search giant has said that developers will have to disable monetization in these videos which are pulled from YouTube.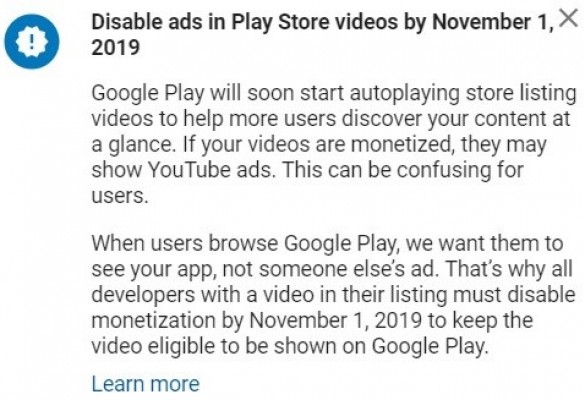 The developers have time until October 31, 2019 to disable monetization in videos, or upload different videos sans monetization claims.
YouTube also plays the videos automatically when you scroll through the Home feed, but the app does have an option to disable the autoplay. Here's hoping the Play Store will also have one.
Related
irritating. new OS please.
Might as well go back to WP.
Everyone shutting down and disabling video autoplay and here's Google enabling this garbage by default.
Popular articles
Popular devices