Google reveals Pixel 4 design, confirms dual rear cameras
Prasad, 12 June 2019
In a somewhat unprecedented move, Google has partially revealed the design of its upcoming Pixel 4 months ahead of official release.
Well, since there seems to be some interest, here you go! Wait 'til you see what it can do. #Pixel4 pic.twitter.com/RnpTNZXEI1

— Made by Google (@madebygoogle) June 12, 2019
The image, which was posted on the company's Twitter account, shows the back of the phone and basically confirms all the leaked images we have been seeing so far. Now, there is a possibility that Google could be trolling everyone but for the sake of this article and until proven otherwise, we will assume this is the actual design.
The image only shows the back of the phone and we see both the top and the bottom in a split view. Like the Pixel 3, the Pixel 4 has an all-glass back but this time Google is abandoning its two-tone design that it has had since the original Pixel. Instead, the glass has a uniform look and texture throughout.
Sticking out the top left corner is the infamous camera square. The leaks got this right as well but what differs is the actual arrangement of the elements within the square.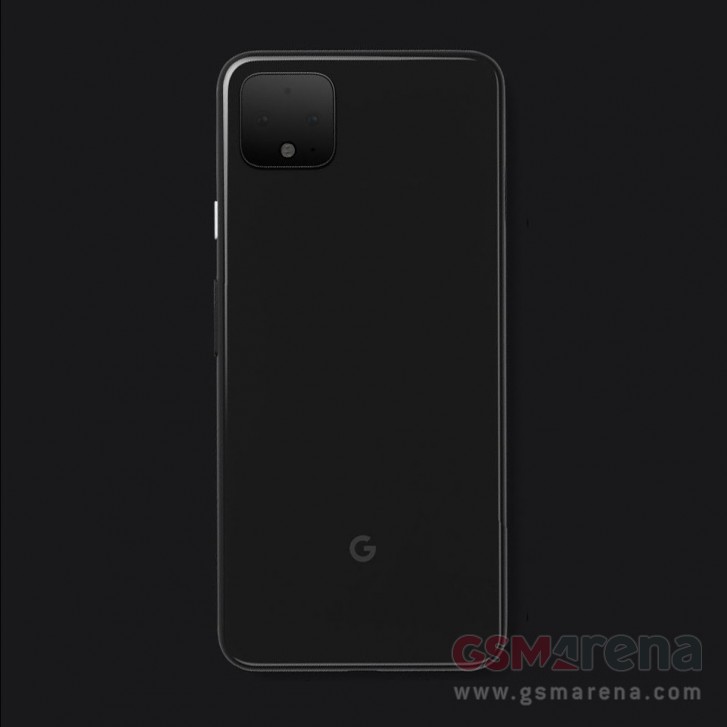 While all the leaks showed large prominent dual cameras, the camera lenses on the actual phone are a bit smaller. Below them is an LED flash and above them is what could be a cutout for the laser autofocus. To the right of the LED is a microphone cutout.
While some of the leaks also showed three cameras, we can now say with some certainty that there will be only two. It's possible the two are of different focal lengths and that the second lens is a wide-angle, much like the dual front cameras on the Pixel 3.
Apart from that, there's not much else to see other than the power and volume buttons on the right edge of the phone. There is no fingerprint sensor on the back this time so it will likely be embedded within the display.
That's all we can say for now. It is rather interesting for Google to go ahead and release an image months ahead of the official release. It's likely the company is trying to avoid another Pixel 3 scenario, where every bit of information regarding the device was leaked well in advance, and is trying to get ahead of the situation this time around and take control of the narrative before others leak everything.
However, someone still managed to go hands-on with a prototype, so maybe Google needs to do better than just the back of the phone.
Related
This is easily one of my favourite replies. I have an XZ Premium, and it doesn't have an fm radio receiver. And yes that's a downer for me. I was thinking about the later phones that will ditch other features too. Im taking extra good care o...
Theresa always a deal breaker with pixel phones thg stops me buying. Other phones have three cameras now. Also u make phones ugly. Much prefer normal araangement of cameras
google phones sar level is high please do something
Popular articles
Popular devices