Google's Pixel Tablet will have a speaker dock, turning it into a smart display
Vlad, 06 October 2022
Google finally made the Pixel 7, Pixel 7 Pro, and Pixel Watch official today, but there was another product that it initially teased alongside all of these back in May: the Pixel Tablet. As revealed even then, this isn't coming until 2023, but today the company thankfully decided to share a few more details about it.
The Pixel Tablet will have a (we assume optional) "Charging Speaker Dock". this will essentially make it akin to a smart display while it's docked, since the Google Assistant will be always listening and you'll be able to use it in hands-free mode, and of course it will also let you control smart home devices.
The dock "transforms your tablet from something that sits in your drawer to an integral part of your life", according to Google. Research showed that tablets are generally at home, but they're only useful for a small part of the day, and the rest of the time they "feel out of place", "hidden away in a drawer, misplaced, presenting a tripping hazard, or just out of battery". The dock should fix all of these issues and also possibly save you some money since it could very easily replace a smart speaker or a smart display.

The Pixel Tablet "is designed with premium materials and finishes, as well as smooth, rounded corners that make it an unmistakable part of the Pixel family", the company goes on to say. That finish is "premium nanoceramic", in case you were wondering, and according to Google it's both beautiful and comfortable to hold.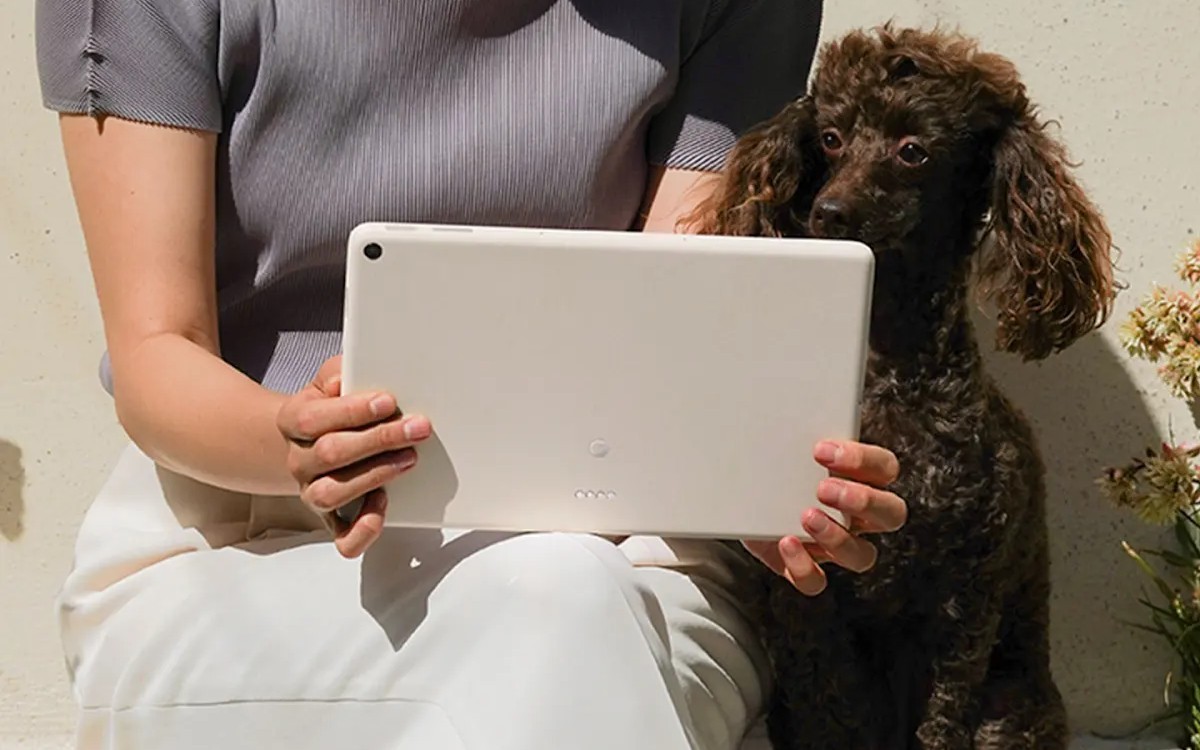 You should also expect a "gorgeous display", and all the power of the Tensor G2 chipset to be on tap - just like in the Pixel 7 and Pixel 7 Pro. So there's no two ways about this, the Pixel Tablet is intended to be a high-end device.
Related
Anonymous
09 Oct 2022
70d
It's not a phone. Phones can have slim bezels because you can hold them with one hand. On the other hand, you generally hold a tablet with two hands. If bezels are too slim, your hands will cover the screen.
if you are smart enough how widevine works. you can stream netflix at higher resolution if you have L1 version
would like to see a pixel tablet w/o battery. so i can use it as digital photo frame🤔🤔 or some timelapse shots
Popular articles
Popular devices
Electric Vehicles