Hands-on with Razer's Project Linda
Enrique, 12 January 2018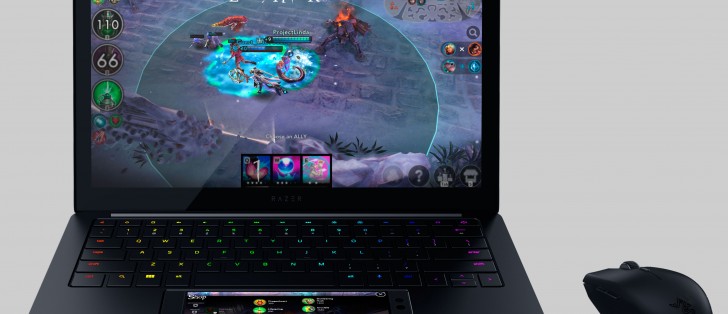 Razer has a very good reputation among the gaming community and its die-hard fans. This is a company that focuses on gaming laptops, sharp-looking accessories, services, and now caters to a new niche that was recently defined by Razer: a smartphone made with the mobile gamer in mind.
Adding onto the company's vision, Razer took CES to unveil a laptop dock called Project Linda. Offically an "Android Laptop/Phone Hybrid Concept" – this is a laptop chassis with a 13.3-inch 16:9 display that you can dock a Razer Phone into. While this isn't the first time we've seen a laptop dock for a smartphone, this is the first time we've seen one that brings a host device to the center of the experience.
To give you an idea of size, the laptop is similar in dimensions to the Razer Blade Stealth 13 inch. The hardware is 0.59" thin when closed and weighs less than three pounds with the phone docked in it. There is also a 53.6 Wh battery (same capacity as the Razer Blade Stealth 13-inch) that can charge the Razer Phone three times over, and 200GB of expanded storage for apps and content.
The laptop shell has a slot where the Razer Phone fits perfectly, right where there would otherwise be a touchpad. The fingerprint scanner lives on the Razer Phone's power button and Razer even thought to leave it exposed so you can still reach your fingerprint scanner. A dedicated docking key toggles a motorized USB-C connector, which slides into the phone's charging port, locking it into place.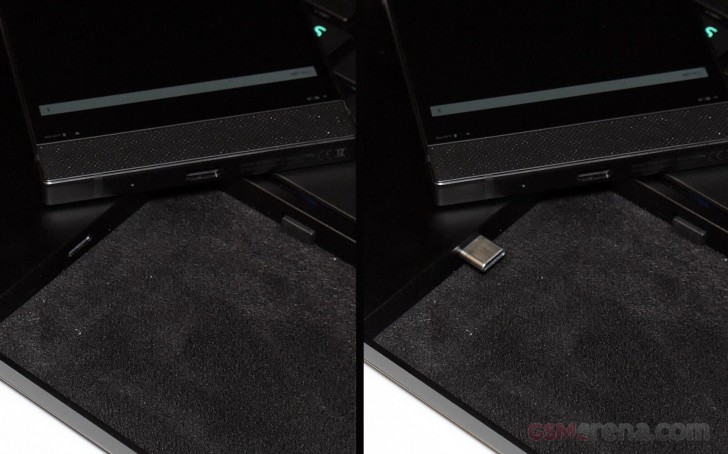 Undocked vs Docked
Once docked, the display will come on and you'll see a Sentio-based UI. This UI adapts Android's touch-interface to play nicer with keyboard and mouse inputs, complete with windowed apps. You could take advantage of a more versatile interface for things like editing photos or videos, as well as playing Android games. Razer pushes this a whole step forward by suggesting that the phone's screen could be used as an auxiliary panel to the laptop's display's.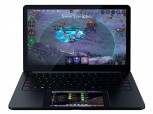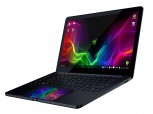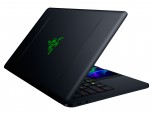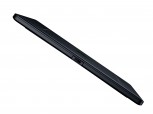 Project Linda official renders
Of course this is still part of the concept. Razer would need to come up with a platform for app and game makers to develop for two displays. In order for this platform to succeed, it needs to have support from app developers. We've already seen how difficult it could be to have a non-traditional UI element with the stifled success of the Nintendo Wii U, for an identical reason: having an auxiliary display on the gamepad.
Many were impressed with how well the concept hardware looked that it was hard to believe it is only a concept. What are your thoughts on this kind of hardware? Is the idea of a laptop-shaped smartphone dock overdone and over with or do you think there's room for innovation with the way we interact with our smartphones?
Related
i hope it supports third party controller and has hdmi for tv or monitor
Anonymous
16 Jan 2018
Hxt
The concept seems excellent and the docking style is quite innovative, making full use of the phone's screen, speakers and fingerprint scanner. I had the Motorola Atrix, which had a lapdock and docking station, allowing you to make use of the phone o...
Anonymous
16 Jan 2018
tDR
Phone with docking to another form usually fail. Moto atrix, asus padfone, or event microsoft continuum and samsung dex are not that successful as e pected. Maybe it will be success if the docking not cost that much
Popular articles
Popular devices
Electric Vehicles