Here's why the Galaxy Note10 and Note10+ don't have a headphone jack
Vlad, 07 August 2019
Samsung made the Galaxy Note10 and Note10+ official earlier today, and one thing they both lack is a headphone jack. They are the first Galaxy flagships to say goodbye to the beloved analog port, signifying a change in strategy for the Korean company in this regard.
You may be wondering why. Why was there a need for the removal of the port. Luckily, Samsung seems to have anticipated the backlash, and thus prepared a couple of explanations.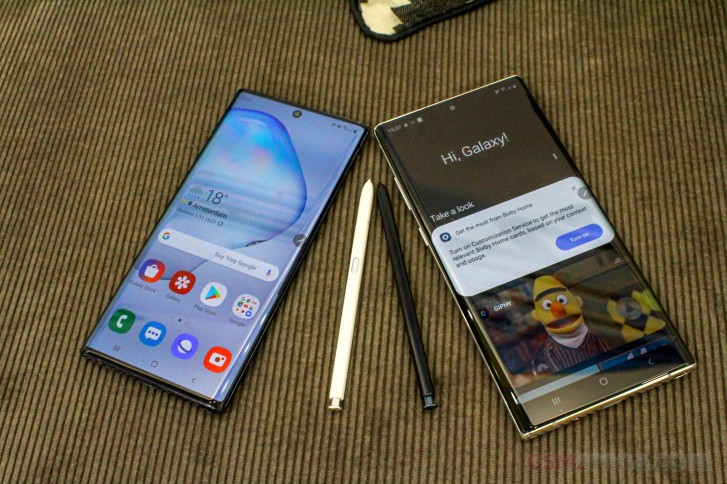 First off, getting rid of the jack meant the batteries in the phones got bigger by 100 mAh, because of the reclaimed space inside. So the Note10 would've only shipped with a 3,400 mAh cell had the jack been in, while the Note10+ would've had to make do with 4,200.
Next up, the removal of the jack made it possible to improve the haptic vibration system in the Note10 and Note10+, by essentially filling the hole that would've been necessary to fit the headphone port.
Obviously you'll need to decide for yourself whether these explanations are enough to persuade you to buy one of these handsets in spite of the jack's removal. One thing's clear, though. The Galaxy S11 family won't surprise anyone if it shows up sans jack too, following the lead of this year's Notes. Also, maybe it's time to wave goodbye and say RIP to the headphone jack once and for all, now that even the last big holdout in the mobile world has caved and took it away.
Related
I'm glad that Note 10+ does not have 3.5mm jack, because it makes this phone even worse. It adds one more item to the list of why the LG V20 is better than Note 10+. Why LG V20 is better than Note 10+: -removable battery -3.5mm jack -FM Ra...
For people who have nice 3.5mm headphone jack collection and wants to use it with Note 10, you can buy Hidizs Sonata HD or Tempotec Sonata HD USB C cable. Its equipped with DAC inside and yes its converted to analogue signal decently. It's small and ...
Samsung could've fit the 3.5mm audio port on the Note10+ if they wanted to. To decide to remove this function on the Note series is a bad move, maybe they'll bring the jack back in future when graphene batteries become viable? Here's a teardow...