Holiday photo contest: Share your holiday experiences
GSMArena, 12 Dec 2006 - 15 Jan 2007.
Following our Christmas gift guide we present you with an excellent opportunity to share your holiday experiences with our visitors and us through the means of your mobile phone. We've decided to let your creativity and imagination soar and show us how you used your mobile phone camera to capture those precious memories that would keep you warm in the winters to come. The GSMArena Holiday photo contest is our first attempt to give you the opportunity to show us how good in fact are those mobile cameraphones everyone has been talking about this year. So read on, the holiday season is about sharing, share your celebrations with us.
The contest pictures
We are looking for striking images from your Christmas and New Year holidays. These images include but are not limited to: landscapes, portraits, photos of general holiday festivities, holiday shopping, street or building holiday decorations, costumes, celebration preparations. We look forward to receiving exceptional and expressive entries.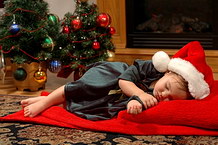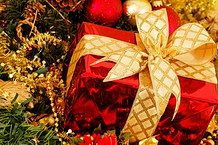 Some inspirational stock photos from professional photographers
The prizes
We are pretty sure that winning a GSMArena contest is an award by itself but just in case we have prepared some nice treats for the winners, which we owe to our sponsor - Plemix.com.
The awards in our photo contest are: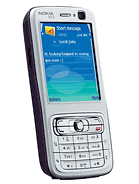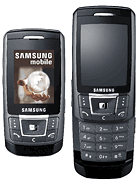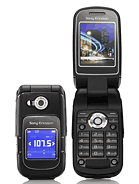 1st place Nokia N73 • 2nd place Samsung D900 • 3rd place Sony Ericsson Z710
We've picked some excellent mobiles for the best of our contestants and they are all quad-band, meaning that you would be able you use them no matter what country you are applying from.
The prizes would be shipped for free to all locations world-wide that are in the list of acceptable shipping locations of our sponsor Plemix.com.
The entry rules
The GSMArena Holiday photo contest competition is open to ALL web site visitors at least 18 years of age, except members of the GSMArena team and their immediate families. Everybody can participate in our contest and the participation is totally free, there are no entry charges or hidden fees, delivery of the mobile phones is charge-free too.
The contest pictures must be shot with a mobile phone with a built-in camera. Only pictures in full resolution would be accepted. No editing or image corrections are allowed at all. Pictures must be uploaded exactly the way they have been taken. Photos that have been digitally altered would be discarded.
Entrants must not infringe on the rights of any other photographer or person or submit images that involve discrimination as to race, color, sex, language, religion, political or other opinions, national or social origins, property, birth or other status and must not be abusive in any way.
Every entrant can submit up to three pictures. Images will be judged solely by the GSMArena team based on originality, technical excellence, composition, overall impact and artistic merit. Pictures would not be judged based on the quality of the digital camera integrated into your mobile phone. Decisions made by the judges are final.
Your entry to the contest constitutes your agreement to allow your photographs - and your name, occupation, city and state of residence, and photo briefs - to be published or used on GSMArena website; and used by the GSMArena team for promotions of various events including, but not limited to online photo features and awards contests, and web pages providing GSMArena information, rules and photography tips. Entrants retain ownership and all other rights to future use of their photographs.
The entrants must be the authors of their submitted pictures. The GSMArena team shall have the right to verify, in their sole judgment, winner eligibility. In case of suspicion that a nominated picture does not abide to the contest rules, the GSMArena team might require a certain proof of authorship such as a second photo of the same scene from a slightly different angle or point of view.
Previously published material may be entered too; however, please include information on when and where the photo appeared.
All photos should be accompanied by a small story, called "photo brief" (50 words max), about how and where the picture was taken. The photo briefs of the final nominated pictures would be published along with the images themselves. The photo briefs MUST be written in English.
The GSMArena website cannot be responsible for lost, damaged, late or misdirected entries, or for uploading connections, garbled transmissions, unauthorized intervention or technical malfunctions. Void where prohibited.
The legal conditions
By entering these awards, you agree to certain legal conditions. Click here to read those.
The deadline
The deadline for submitting your photos is the January 5, 2007. The winners would be announced on the 15 Jan 2007. Online entries can be uploaded starting of December 10, 2006, and must be uploaded no later than 11:59 pm Greenwich Mean Time on January 5, 2006.
The submitting
We don't accept entries any more.
Mailed entries would not be accepted, please use our online form and image uploader. All pictures selected to participate in the contest, would get published online at GSMArena.com. All other pictures that are considered uploaded by their authors and have not been published online are not considered liable to participate by the GSMArena team.
Our tip to you
As you may know sometimes having a great subject is not enough, composition is equally important.
For some great framing tips, check out these links:
1. Rules of photo composition by Two Pilots
2. Learn Photo Composition by John Harvey Photo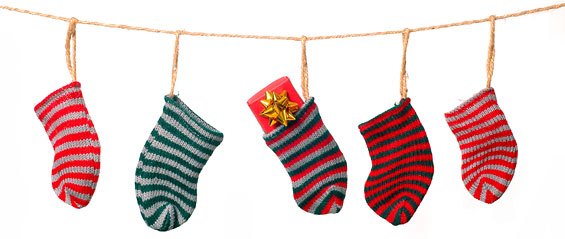 We wish you best of luck and some really great holidays!
GSMArena Team
Anonymous
10 Dec 2007
2Z7
good job
Anonymous
31 Jan 2007
iEu
ah forgot to say ... plz GsmArena Team .. make more Photo Contest its really great idea...
Anonymous
31 Jan 2007
iEu
Congratulations To The Winners .. And SO SONY ERICSON hehe ,, W810 2 Pics And 1 W900 And 1 K800