Honor MagicBook 14 with Ryzen 5 4500U review
Ivan, 11 October 2020
Introduction
Huawei and its subsidiary Honor have been expanding their presence in the laptop world for years now but have really hit their stride in the last 12 months. We've now covered the ultra premium Huawei MateBook X Pro 2020, the ultra powerful Huawei MateBook 14 2020 AMD, the affordable 16.1-inch Honor MagicBook Pro, and its more portable sibling - the Honor MagicBook 14 with the 12nm quad-core Ryzen 5 3500U that was initially available.
Now we have our hands on the upgraded version of the last one with the new Ryzen 5 4500U processor, based on AMD's newer Zen 2 architecture and built on the more efficient 7nm process. It's a six-core chip that runs cooler and is friendlier to the battery.
Beyond the CPU change the new MagicBook 14 is largely identical to its predecessor so you might want to read the review of that one. Here we'll mostly focus on what's new.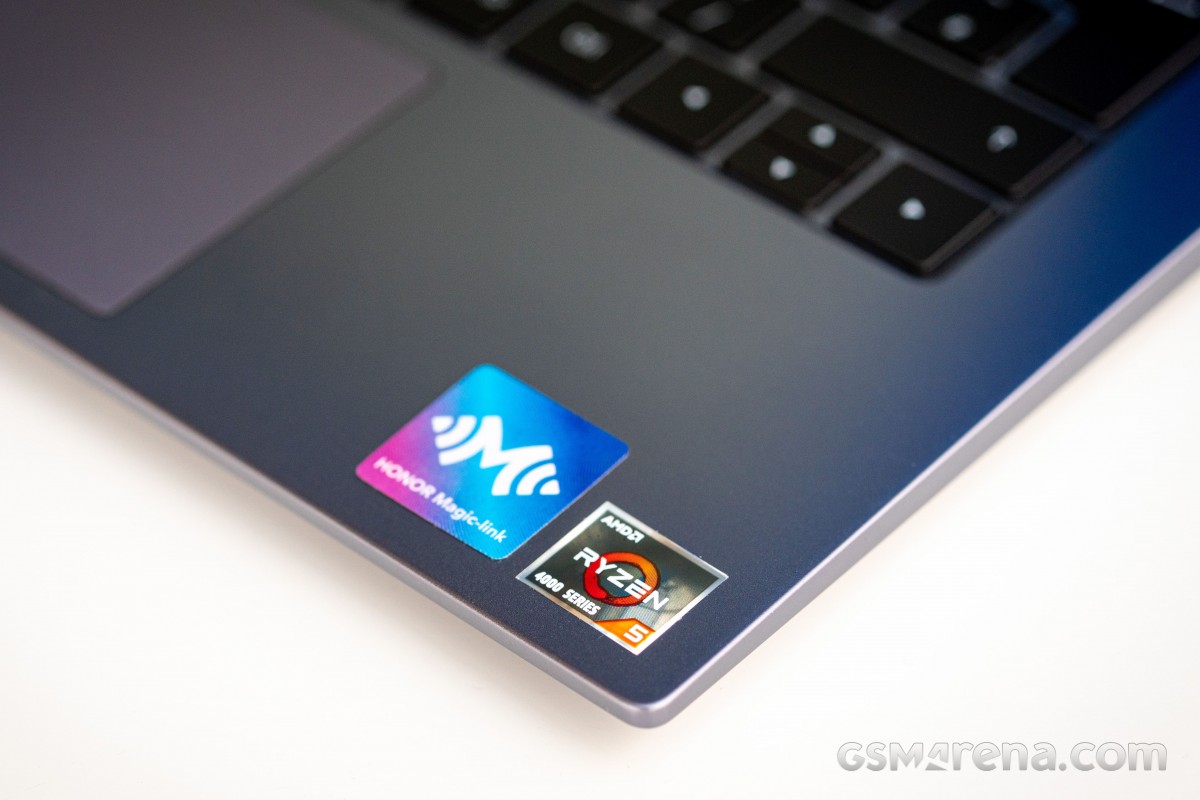 Display and keyboard
Like its name suggests, the MagicBook 14 has a 14-inch display. It's an IPS LCD with a matte finish and a classic 1920x1080px resolution. Honor advertises a brightness of 250 nits and 800:1 contrast.
In our review of the first MagicBook 14 we measured a screen brightness of 277 nits, quite respectable. This model we have here is a brighter still at 294 nits, better than Honor's claims. The panel has slim bezels, which help it to achieve an 84% screen to body ratio.
The screen is perfect for indoor use and we appreciate the no reflections matte finish. Colors are nice and punchy and brightness is fine for all but the sunniest environments.
The viewing angles are not as wide as on high end laptops but if you are coming from a cheaper laptop, you would be pleasantly surprised.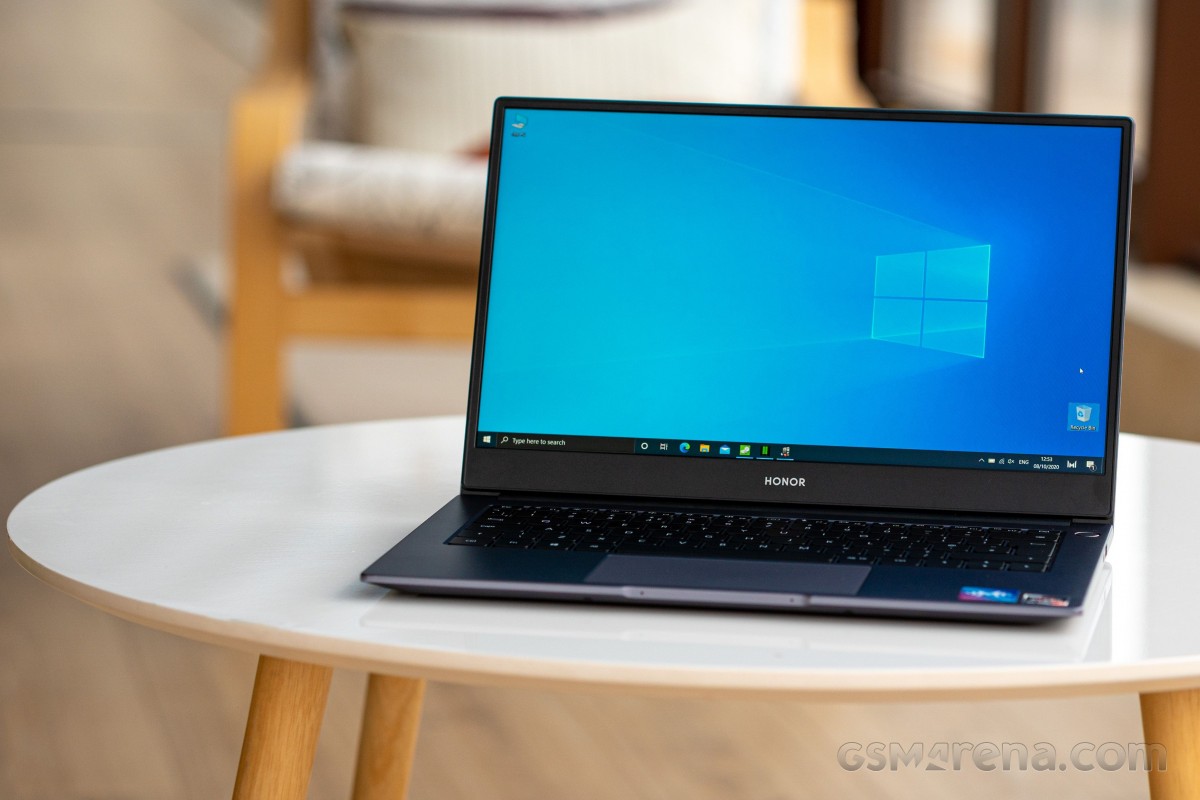 The full-sized keyboard is just as nice to type on as on the original MagicBook 14. Keys are big and nicely spaced out and they have good travel, without being mushy. The touchpad is a good size, a bit wider than most other machines in this size. It has a plastic surface but is smooth and responsive. Multi touch gestures work flawlessly.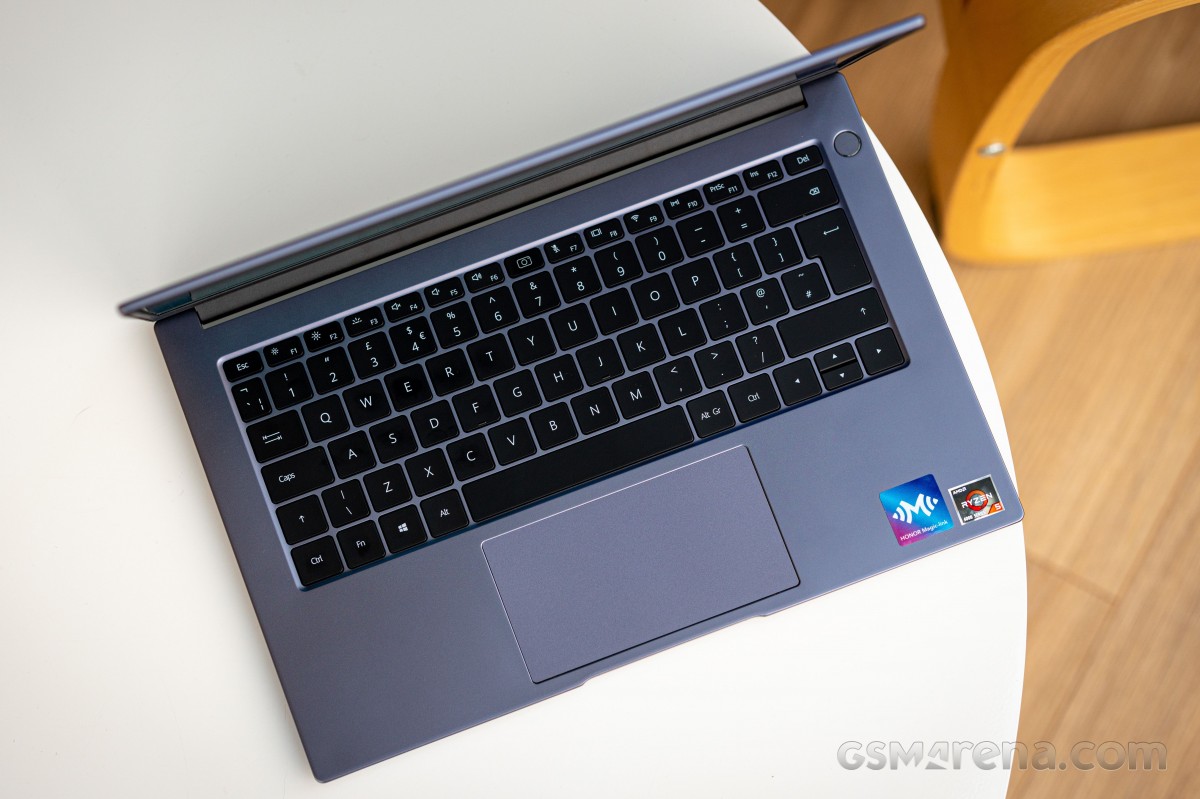 The power button doubles as a fingerprint scanner with support for caching - you press it once and it will boot up Windows and log you in with your fingerprint without the need to authenticate.
Performance and battery life
This is the most exciting bit. The original MagicBook 14 we tested had a Ryzen 5 3500U processor with 4 physical cores and 8 threads, built on AMD's 12nm node and running on a 15W TDP. The model we have here is the Ryzen 5 4500U with 6 physical cores and 6 threads, built on AMD's new 7nm node. The Ryzen 5 4500U has twice the L3 Cache at 8MB and retains the 15W TDP.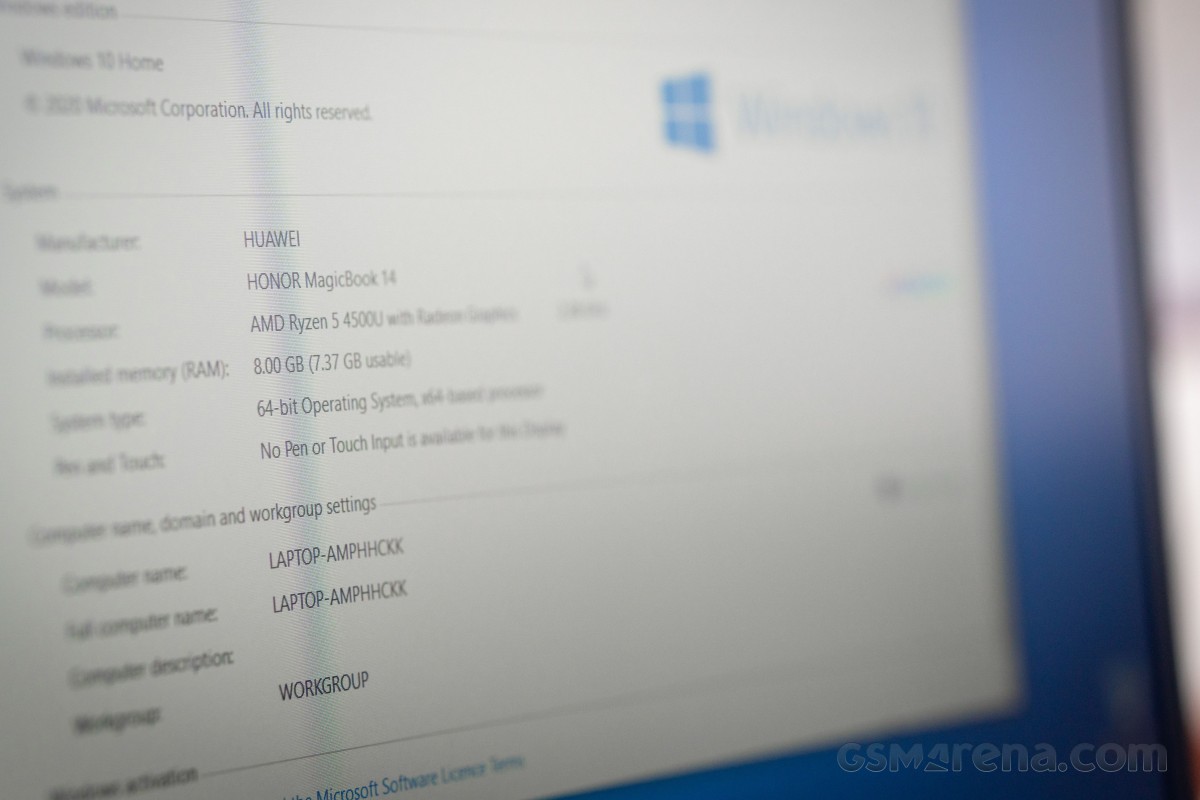 In Geekbench 5 the Ryzen 5 4500U CPU scored around 20% higher in single core and 30% higher in multi-core than the Ryzen 5 3500U.

And here's Cinebench R20.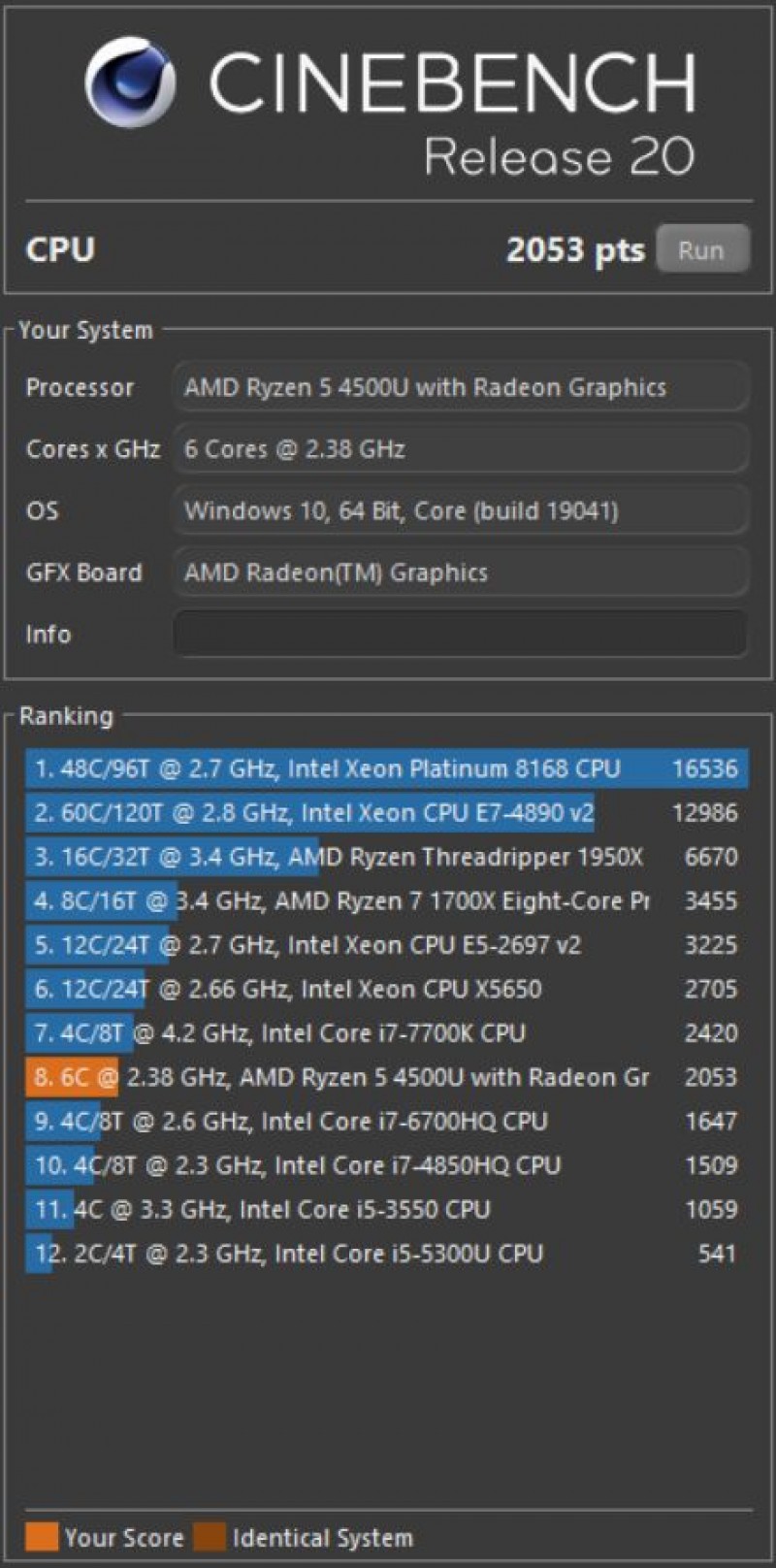 We tested the 512GB M2 NVMe SSD by SSSTC and got a good 1,947MBs sequential read and 1,381MBs write. That's solid performance, although you could find faster drives, namely the 512GB Western Digital drive on the 16.1-inch MagicBook Pro, which posted 3,400MBs and 2,700MBs, respectively.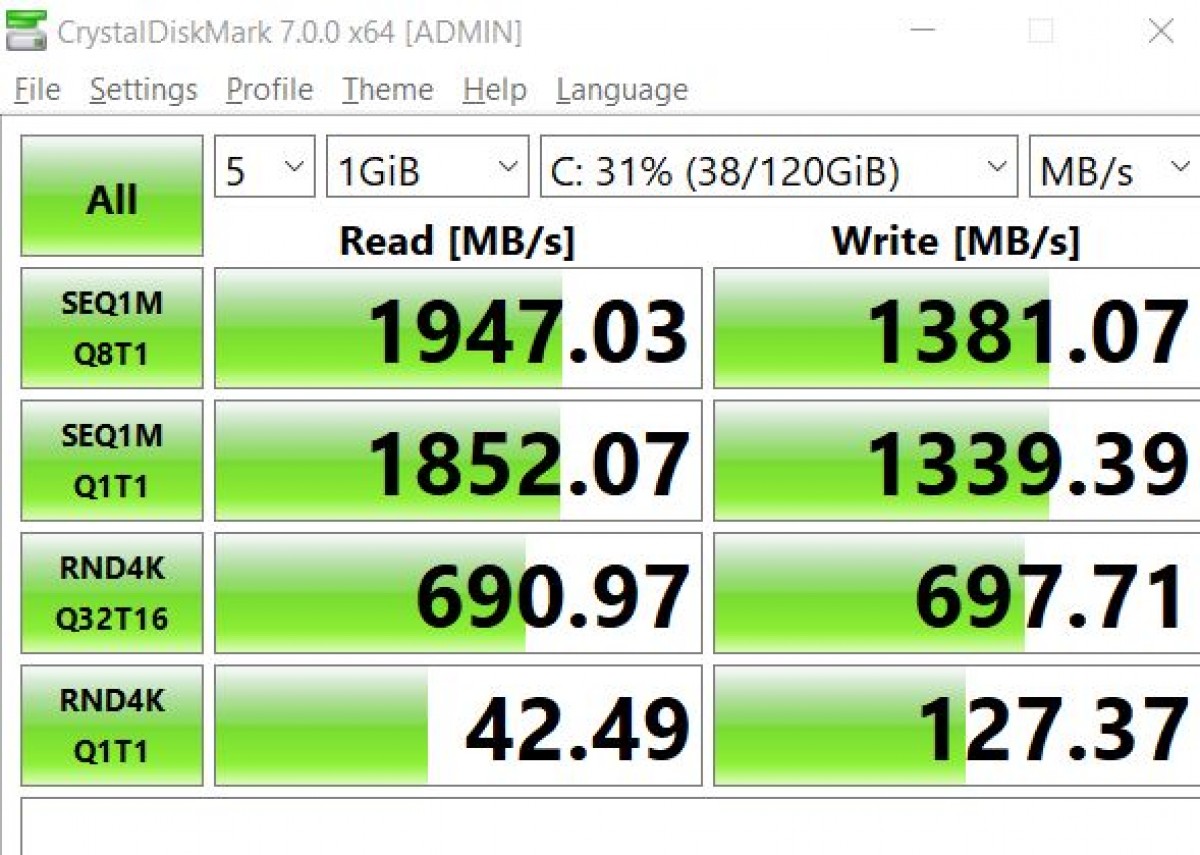 We performed a stress test on both CPU and the Vega GPU to evaluate the thermal performance. The CPU, which idled at around 27 degrees Celsius at 1397Mhz ramped up 75 degrees and 3443Mhz, before throttling down and settling on 65 degrees and 3143MHz. We didn't find a difference in behavior between Normal and Performance mode. The GPU only reached 62 degrees.
During the stress test the single fan worked constantly to keep temperatures down, but we didn't so much as hear a tiny whistle from it. The MagicBook 14 is a very quiet machine, practically silent under normal load. And what's even better is that the chassis didn't feel warm anywhere but at the very top right, just under the screen. That's excellent thermal performance.
Battery life was outstanding from the 56Wh cell inside the MagicBook 14.
We ran a YouTube video test and a browsing test, both at 100% brightness and 100% volume (around 70dB) in the video test. The MagicBook 14 scored 11 hours and 20 minutes of constant YouTube video playback and 12 hours and 30 minutes of non-stop browsing.
Verdict
At the time of writing, the Honor MagicBook 14 costs €530 for the configuration with a 12nm Ryzen 5 3500U with 8GB of RAM and 256GB of storage. The model we have here with the 7nm Ryzen 5 4500U is €750, but you get double the storage at 512GB. We'd say that's a reasonable markup for twice the storage, 20%-30% faster CPU performance, not to mention the better efficiency due to the newer manufacturing process.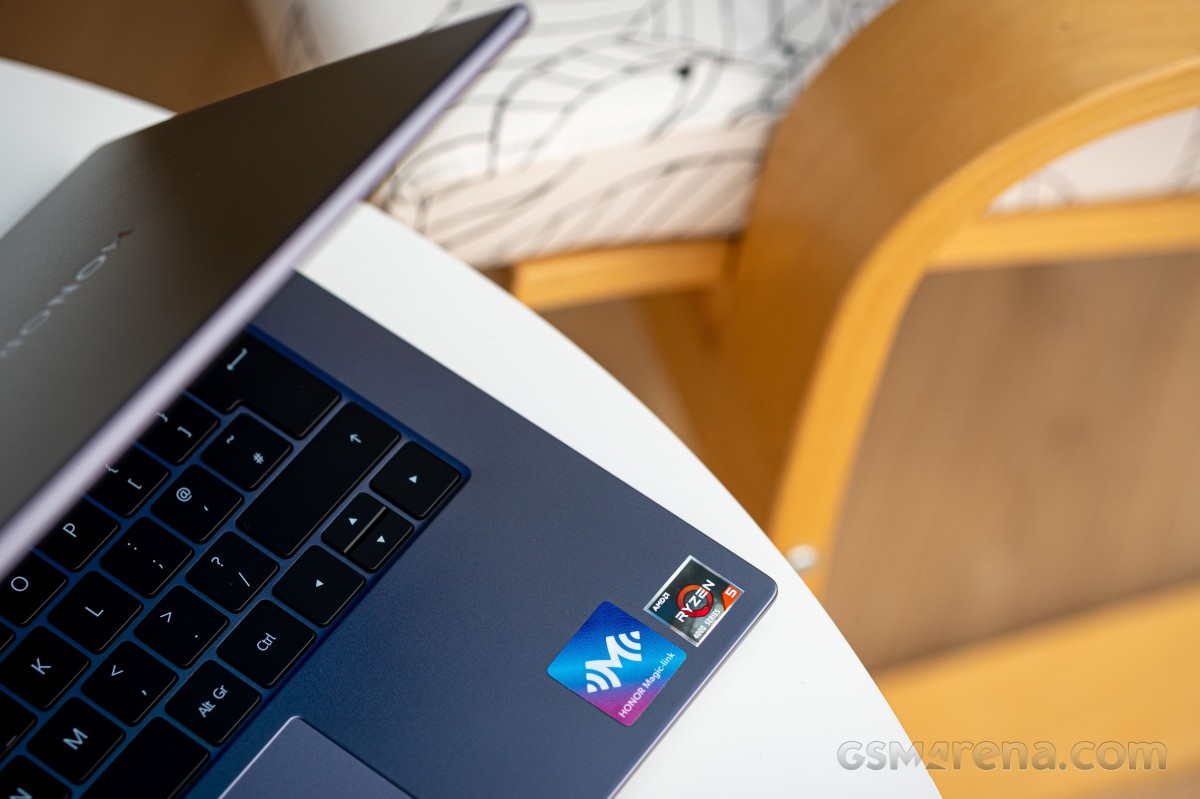 The Honor MagicBook 14 is a perfect proposition for the current stay at home work culture. It can go all day on a single charge, is very lightweight and portable and is perfect for typing and productivity work. It can even handle some amounts of photo editing or coding easily.
You could save some money and go with the cheaper 12nm MagicBook 14, but investing in a 7nm laptop now is the sensible thing as it will be much more future-proof. Another easy recommendation. Great job, Honor!
Related
I have stopped using Windows, For what I do Chrome is perfect.
When it'll be available for India, and is there Ryzen 7 model
When it will be available in India ?
Popular articles
Popular devices
Electric Vehicles