HTC 10 review: Greatest hit
Greatest hit
GSMArena team, 02 May, 2016.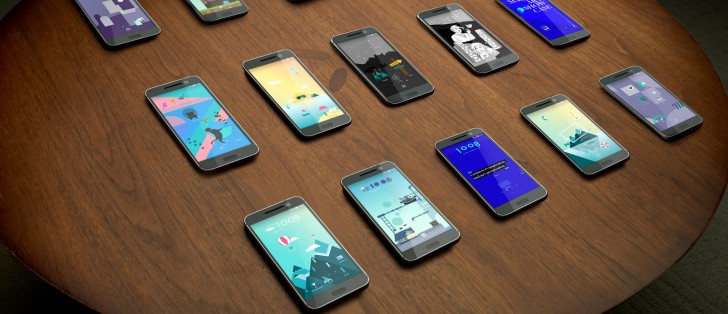 Conclusion
The HTC 10 is a hit. It took the best parts of its previous flagship devices and refined them into a single package that will have the other competitors sweating.
The HTC 10 is a compelling device with lots of processing power, beautifully designed and sturdy hardware, great camera performance, fast and accurate fingerprint scanner, and excellent audio quality both via the speakers and the headphone jack.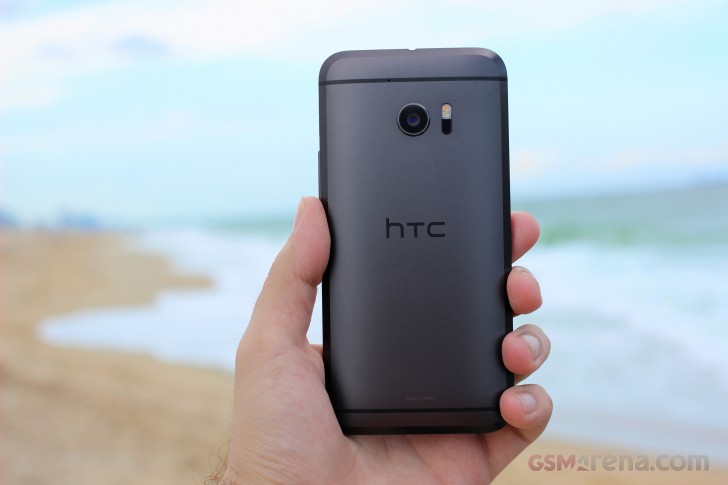 HTC fans everywhere will be happy with the result, and they will be happy to become new owners. Especially if you are still hanging onto your HTC One M7 or M8, you will want to get your hands on the HTC 10. It is everything the M9 should have been and more.
We are getting to a point in the mobile industry where the line of compromise is fading away. However, that line is still somewhat visible in the HTC 10. Although the HTC 10 battery life was not bad at all, it still was a potential opportunity for the phone to improve as its competitors scored better in these tests. We also noticed some minor inconsistencies in the UI and there is a lack of prominent apps or software features that may tilt the scales further in its favor.
HTC 10 key test findings:
Excellent build quality, sturdy body, does not dent upon impact, only nicks the paint. A teeny bit on the heavier side.
Sharp 5.2 inch QHD screen delivers pleasantly punchy and vibrant colors. The software lets you tune the color accuracy to your personal preference. Sunlight visibility is not bad, but other competitors have it better.
At a 66h overall score, battery life could be better. Especially when direct competitors have been scoring significantly better in similar tests.
Fingerprint scanner could potentially wake the phone unintentionally but is quick and accurate nonetheless. The unintentional wake-ups can be avoided by deactivating the sensor's wake up feature.
HTC Sense 8.0 is the leanest version of HTC's Android skin we've seen so far. Bloatware was kept to a minimum and HTC got rid of duplicate apps for Google's apps offering.
Processing power is among the best-performing smartphones to date. Using it excessively could occasionally cause the phone to become very warm.
BoomSound speakers deliver a rich and immersive audio experience with less than stellar bass performance.
Built-in headphone jack has a dedicated amp that offers excellent audio clarity and minimal degradation with headphones.
Images taken with the HTC 10 have great detail and color accuracy, lower light photos look great. Front facing camera performs well for lower light selfies. Dynamic range overall could be a touch better.
Videos recorded by the HTC 10 Look great - detail is rich and lines are crisp, with the occasional shutter refocus.
The LG G5 offers a similar software experience but offers a different type of hardware package. The G5's modular design lets you swap the battery, add Hi-Fi audio, or a camera grip. Also the dual camera with wide angle lens offers something unique that no other competitors does. The average battery life of the LG G5 is perhaps its only downside.
LG added a mid-cycle phone as an exception to its flagship line called the LG V10. A compelling offering with a larger 5.5-inch screen, bells, and whistles, and of course we can't forget the secondary mini-display that sits right over the primary display for notifications and other UI tasks. You should be able to find one for a lower price than the HTC 10, both are sturdy and durable and offer great camera experiences. But although both have the same size battery, the V10 has to power more features to keep up so battery life is its weakest point.
Samsung's offerings this year are the ones to beat. Both offer compelling and beautifully designed hardware and similar camera experiences. Still, the HTC 10 is hard to choose over the S7 because of its better battery scores, water resistance certification, multi-window multi-tasking, and Samsung's TouchWiz software suite. The price point isn't as competitively priced as it should be, but if TouchWiz is something that irks you, perhaps the HTC 10 would be a great fit with its lean software skin, BoomSound speakers and excellent camera.
Lately the Galaxy S7 edge has been spotted on eBay unlocked for less than the pre-order price of the HTC 10 offering more than the S7 with its bigger battery, larger screen, and edge features. Just as mentioned above, the S7 edge has more value-added features that make the HTC 10 difficult to choose over it at the current price levels.
We decided to add the Nexus 5X in here because both devices are about the same size and offer a comparable camera experience. Even though the HTC 10 is more than twice the price of the Nexus 5X in some places, maybe you only need the bare essentials with a great camera offering for a great price. The Nexus 5X's build quality, however, is not comparable to HTC's sturdy construction. There is also no expandable memory on the Nexus 5X.
Apple's offering needed to be included here as well. Both phones offer exceptional camera experiences, but the iPhone does not (and probably won't ever) offer expandable storage. HTC does offer a better sound experience and better build quality. Both phones, though, offer great performance and a similar overall battery score.
We do wish Sony's offerings had a better presence in the US because the Sony Xperia Z5 is an overall great phone with a software skin that adds value and whose lineup offers water resistance. You can even buy the Xperia Z5 at Best Buy for $500. Sony's offering gets you a nice camera, a waterproof design and it offers better battery life than the HTC 10.
While it could be a priced just a bit more competitively, the HTC 10 is a great upgrade for owners of any of HTC's previous flagships. The excellent hardware build is sure to satisfy anyone with a hunger for quality hunters. Meanwhile, those who are looking for something other than an occasionally lagging UI (we're looking at you, TouchWiz!) will surely love Sense 8.0's super fast and fluid animations throughout, but this comes at the expense of missing features like multi-window or water-resistance.
The only regard where we don't think the HTC 10 is worth its $700 price tag is in battery life. If only they had focused more on the battery performance. Thankfully, the Quick Charge 3.0 adapter included in the box offsets this quite nicely.
Overall, we are glad HTC has finally started believing in itself. This time around they come more prepared and more attuned to the user needs than ever before in recent history. Hopefully, the HTC 10 will put the company back on the flagship smartphone map.
My htc 10 keeps on turning on and off and wont charge. I have tried to reboot but its not working. What could be the issue?
I like the 5.2" screen. I need another phone now but theyre all large screens which i don't like. one remark about this phone is roaming goes bad, the phone gets logged of the grid when travelling, the handover to different cells fails s...
Same, even with the battery fast drain problem