HTC smartwatch delayed yet again; Is it ever coming out?
Himanshu, 30 May, 2016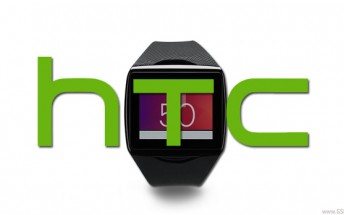 "When HTC comes out with a smartwatch, we will turn the industry on its head." That's what CEO Cher Wang said in February this year - tall claims indeed. Whether or not the device will be a game changer is a different question, what HTC seems to be really struggling at the moment is to fix a launch date for the device.
At a time when technology changes every year, we're hearing rumors of an HTC smartwatch since 2013. The recent ones suggested that the wearable - allegedly dubbed HTC One - will be launched in April this year. However, as we all know, that didn't happen.
The usually reliable leakster @evleaks, who has been passing on information related to the device's launch time-frame in the recent times, has now revealed that the launch has been pushed further back.
What a clusterf***: HTC wearable bumped again, to the fall. Hurry up, HTC, before people realize that they don't really need these products.

— Evan Blass (@evleaks) May 27, 2016
Clearly, he's frustrated as well, just like most of us.
@evleaks didn't say anything on why the launch has been delayed yet again. Is the Taiwanese company waiting for Android Wear 2.0? Or is it something related to the HTC Nexus devices coming later this year? We really don't know at this point in time. But lets hope there are no further delays.
Related
Didn't they brought htc10 at Time? Actually they committed very much (htc smartwatch will turn the world on its head) and now out of ideas (that can turn the world on its head)
Again over-promising and under-delivering. They said HTC10 will be something special.. but in fact it just barely matches other flagships of the years and in many respects it is just average + 3 month late. Obviously their watch not going to turn sin...