Huawei G8 review: Elegantly relegated
Elegantly relegated
GSMArena team, 16 December, 2015.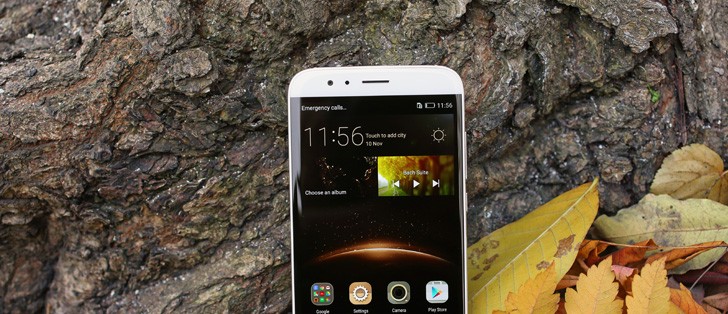 Two web browsers
Like most droids nowadays, the Huawei G8 comes with two browsers to handle your web surfing needs. The stock browser offers largely the same functionality as Google's bundled Chrome browser and is most likely based on its core, but we found the latter to be a more capable performer. Chrome also lets you sign in with your Google account and access open tabs and history from other sessions.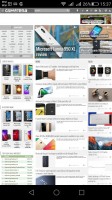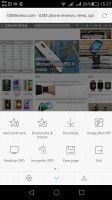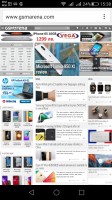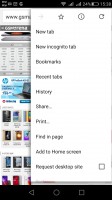 The Stock browser and Google Chrome offer similar functionality
Apps and more
Perhaps the highlight of Huawei's homebrewed apps is the Phone Manager. It lets you control all sorts of features from call/message privacy and Do Not Disturb settings, to phone optimization and app permissions, to network and battery usage.
The app features a one-touch optimization feature that frees up memory space and gives you settings recommendations for maximum battery performance. It's quite a slick feature that few manufacturers offer.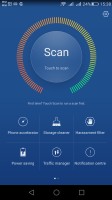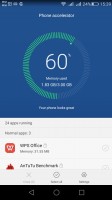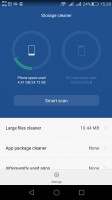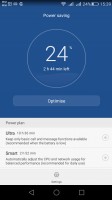 The Phone Manager app houses many important features under one roof
The G8 comes with WPS Office (apparently Huawei has moved away from Polaris). It handles documents with ease and supports Word, Excel and PowerPoint docs (both the 2003 and 2007 versions), it also opens PDF files.
You do get a proper file explorer too - it has two tabs that divide your content between categories and a file explorer for internal and external storage. The app also handles ZIP and supports batch operations. It comes with a very useful Safe folder, for fingerprint protected storage. Nice!
Huawei has included some nifty camera features in the Huawei G8, some of which are accessed as individual apps. The Magnifier is especially handy for looking at stuff up close, while the markedly female-targeted Mirror apps lets you get a quick look at yourself, with included brightness adjustments and zoom options. Also, for some reason beyond us, it artificially fogs up when you blow into the microphone just as if it were a real mirror.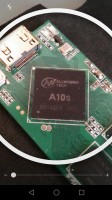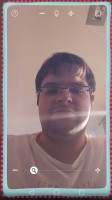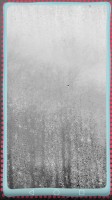 The Magnifier and Mirror apps offer some additional camera functionality
There are also the standards, such as calendar, world clock with stopwatch and timer and a calculator. Nothing really special to point out here.
Once again, however, we found a few things missing from the Huawei G8 and its extensive software suite. Director mode for shooting video from multiple devices is one notable example. Also, the audio feature within notes. We understand that since there are two instead of three microphones in the G8, it can't do all directional capturing magic of the Mate S, but still, dropping the rest of the functionality just seems lazy. Still, there is a basic recorder app on board.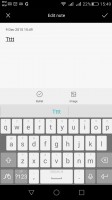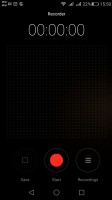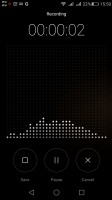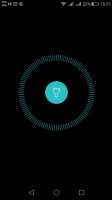 Notes app • Voice recorder • Voice recorder • Flashlight
When it comes to getting around, the Huawei G8 is equipped with Google Maps and Navigation. The app offers much of the same functionality as its web-based counterpart and since recently, you can even take full advantage of the navigation feature without an active data connection. Certain areas of the map can also be easily downloaded for offline use and Maps will even update your local version if need be. Still, the interesting stuff, like live traffic data and street view can only be experienced over a live internet connection.
The best part of owning a smartphone is getting new apps, and when it comes to Android, Google Play Store is the best source for getting your fill. From recommendations to top apps, it features a plethora of ways you can find new apps, and installing apps usually only takes a couple of taps.
Now is 5th day from when I bought my Huawei G8 but only problem is the battery runs fast
Ur mobile is the low version of the G8 actually the mobile has upto about 5Gb I got the 5GB version but that one not much if a price hyke and that version has a better chipset too